In this tutorial video, the presenter, Leila Gharani, an MVP with Microsoft, explains how to present a dynamic analysis dashboard in PowerPoint using the online Power BI service, an interactive feature-packed dashboard. The key steps discussed are how to: filter by years, switch between pages, and select departments as well as channels. A new feature in Power BI service allows users to retain interactivity when exporting dashboards to PowerPoint.
The process involves selecting an option behind the 'Export' button known as 'Embed Live Data', which presents options for opening the dashboard in PowerPoint with or without filter selections. It should be noted that this feature became generally available in the March 2023 release after being in preview in July 2022.
Upon opting to 'Open in PowerPoint', users are prompted to trust the add-in which permits the Power BI report to load into PowerPoint slide.
The Power BI add-in for PowerPoint can be obtained through the Microsoft Store. The add-in can be launched and added into PPT through the Microsoft Office Add-Ins feature. This add-in on the 'Insert' ribbon lets users maintain full interaction in both Presentation Mode and Slide Design Mode. It's important to note that only the page displayed when 'Embed Live Data' is actioned, is transferred to the PPT slide.
For this reason, all necessary pages from the report must be inserted individually. Buttons and bookmarks remain fully operational, and workaround includes including a page navigation interface on required pages. To add to an existing presentation, simply create a new slide and select 'Power BI' in the 'Insert' tab. A placeholder requires the Power BI report link which must be inserted with the 'Copy' button.
Detailed examination during a presentation can be achieved by using this business analytics tool's filter controls. This embedded report arguably provides a better option for embedding Excel dashboards as Excel's interactivity does not carry over to PowerPoint. Being able to capture a screenshot of the report during the presentation is an additional feature. For deleting a report from a slide, 'Delete' is available under the arrow button in the corner. Viewers can check the status of the interactive report as well as its last refresh time by looking to the lower-left corner of the slide.
A prominent concern about sharing these interactive reports is data security. However, the security permissions are maintained and respected as the report and its data are not stored in the PowerPoint file, but only a connection is created between PowerPoint and Power BI.
Summary
This detailed guide gives a concise walkthrough about how to successfully embed a Power BI report in a PowerPoint presentation, retaining interactivity and ensuring security. Leila Gharani is a 6x Microsoft MVP, specialized in implementing professional management information systems and displays her expertise in this instructional video aimed towards enhancing the use of Power BI.
Read the full article Properly Present Your Power BI Dashboard in PowerPoint by Leila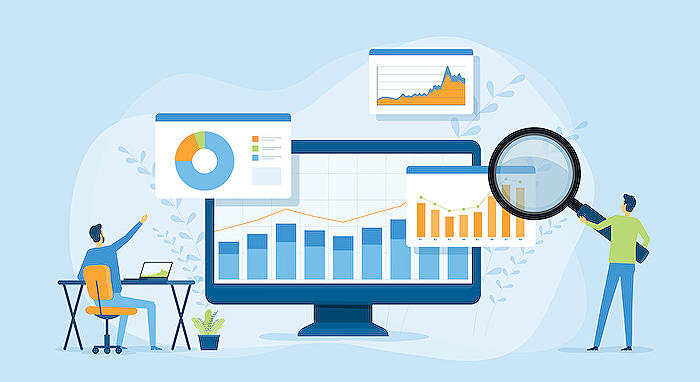 Learn about Properly Present Your Power BI Dashboard in PowerPoint by Leila
Learning about integrating Power BI dashboards with PowerPoint is becoming more relevant with its increasing applications in the business world. In Leila's informative YouTube video "Properly Present Your Power BI Dashboard in PowerPoint," she goes into detail on how to maximise the Power BI service's capabilities. Let's dive deeper into several critical points and useful resources that can help you master this subject.
Leila focuses on an intriguing feature of Power BI: the potential to embed live data into a PowerPoint presentation while maintaining interactivity. This feature is available under the 'Export' button. Although it was in preview release during Leila's video time, it has since been made available with the March 2023 version.
When selecting the 'Open in PowerPoint' option, the embed live data feature presents an informative message. Trusting this add-on enables you to load your report into a PowerPoint slide efficiently. However, it is essential to keep in mind that to enable this function, you need to download the Power BI add-in from the Microsoft Store. The add-in is accessible by navigating to: Insert (tab) -> Add-ins -> Get Add-ins, and searching for "Power BI."
After adding the add-in to PowerPoint, we can test the report's interactivity. Report interactivity remains functional in Presentation Mode, as well as standard Slide Design Mode. Notably, you must separately insert pages not displayed when the embed live data action was initiated. To circumvent this, consider incorporating a page navigation interface.
In addition, activities such as adding a report to an existing presentation, capturing screenshots during the presentation, refreshing the data, resetting the report, and deleting the report off a slide should also be familiarised. It is worth noting that changes made in PowerPoint do not flow back to the source. However, all updates made at the source will reflect in PowerPoint upon refreshing the link.
Furthermore, Leila encourages us to remember that all security permissions are maintained and respected when sharing a report. It is crucial to ensure the associate has access to the report and its underlying dataset.
So, how can you learn more? Online platforms offer various courses that can help you become proficient in Power BI and its integration with other Microsoft services. LinkedIn Learning, Coursera, and Udemy are popular learning platforms. Some courses of note could be "Mastering Data Visualization with Microsoft Power BI," and "Infuse interactivity into Power BI reports using Python."
Keep exploring, keep learning, and remember, practice is the key to mastery. Best of luck!
More links on about Properly Present Your Power BI Dashboard in PowerPoint by Leila
Properly Present Your Power BI Dashboard in PowerPoint (keep the interactivity) ... Leila Gharani. Helping You Master Data Analysis with Excel & Power BI. 2w.
Jul 14, 2022 — Leila brings two Microsoft products together a PowerBI dashboard integrated into a PowerPoint. The dashboard is even updated in the process.
Keywords
Leila Power BI Dashboard, Power BI in PowerPoint, Presenting Power BI Dashboard, Power BI Tutorial, Leila BI Presentation, PowerPoint BI Integration, Power BI Dashboard Design, Effective BI Dashboard Presentation, Guide to Power BI in PowerPoint, Leila BI Training