Exploring the Dynamic Future of SharePoint Online
Renowned tech expert Mark Kashman (The KashBox) recently shared some insights into the future of SharePoint Online, examining its increasing capability as a multi-functional platform. This article is a comprehensive dive into the platform's core areas of investment that drive innovation and productivity in a rapidly evolving digital environment. Kashman answers the frequently asked question of why organizations should continue betting on SharePoint Online, providing an enlightening view beyond 2023.
He defines the essence of the platform's growth via several core investment areas: Integrated User Experiences in collaborative tools, integration of AI and Machine Learning for smarter operations, enhancements in Storage facilities, an open Developer Continuum, and increasing Security and Access controls.
Partnering with collaborative Microsoft tools like Teams, Viva, Syntex, Lists, Stream, and more, SharePoint integrates user experiences to achieve higher productivity and greater collaboration. AI and machine learning advancements boost user experiences by helping with repetitive tasks and improving areas like search functionality and files understanding. Kashman highlights the role of AI in transforming the knowledge economy.
Integrated user experiences across collaboration tools
Integration of AI and Machine Learning to automate tasks
Storage enhancements improving user experiences and content AI
Flexible Developer Continuum from low code to pro dev
Secure and granular access controls for data privacy
He also touches on storage enhancements and asserts that SharePoint in Microsoft 365 is more than just storage. Kashman envisions intelligent and active content capabilities coupled with data and insights, emphasizing on SharePoint's crucial role in custom solutions. Parallelly, he delves into the concept of Developer Continuum that spans from no-code to professional development, empowering organizations to build custom forms, workflows, reports, and interfaces.
Moving onto the topic of security and access, Kashman states that Microsoft's commitment to building a safer digital world together ensures comprehensive security solutions that safeguard entire multi-cloud, multi-platform digital estates. He reassuringly wraps up the article by emphasizing the trust and confidence users should have in SharePoint Online and other Microsoft tools due to the consolidated efforts of various teams to enhance reliability and stimulate innovation.
For a visual representation of recent innovations powered by SharePoint Online, readers can visit its official page.
On a lighter note, Kashman shared a few puns to round off the otherwise technical blog post, adding a bit of humor amidst the discussion on the digital workspace revolution.
Elaborating The Future of SharePoint Online
As the digital era continues to evolve, the importance of platforms like SharePoint Online cannot be overstated. They serve as effective tools by integrating various digital functionalities and features into one central workspace. These platforms empower companies to operate more efficiently and productively, thereby propelling their growth and improving their market competitiveness.
Furthermore, with AI and Machine Learning enhancements, these platforms are poised to redefine traditional work processes, making jobs easier and more efficient. The future holds great promise, as these platforms continue to adapt and innovate in response to technological advancements and user demands. This is an exciting technological journey that continues to unveil itself, bringing unprecedented change and progress.
In conclusion, cloud platforms like SharePoint Online will play a significant role in shaping the future of digital workplaces, evolving into smarter, more efficient, and highly integrated systems. As we move forward, businesses that leverage these tools will undoubtedly experience increased productivity, improved collaboration, and streamlined operations.
Read the full article Exploring the future of SharePoint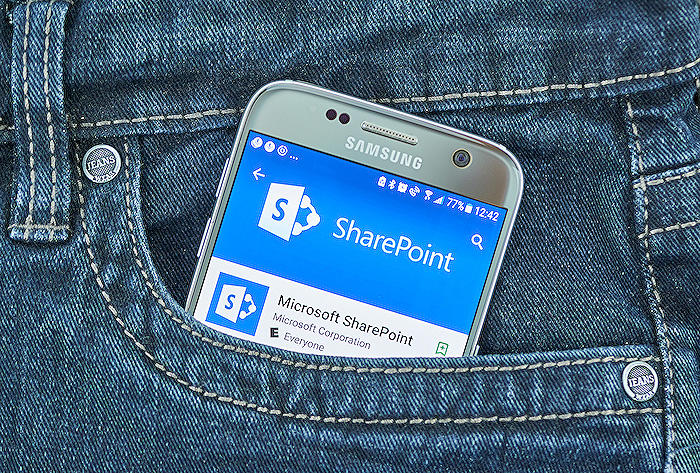 Learn about Exploring the future of SharePoint
In the ever-evolving world of technology, the future of SharePoint, a versatile tool in the Microsoft suite of products, has been an eyebrow-raiser. It seems SharePoint is gradually weaving itself into the fabric of most modern-day business operations, widening its features and becoming more user-friendly. SharePoint - or let's use another term for it, "collaborative platform" - is like a Swiss Army Knife in the digital workspace.
Mark Kashman, a senior product manager at Microsoft, explained in his January 2023 release, SharePoint is integrating more, becoming friendlier and growing as a reliable platform to facilitate all types of content and services. You may be curious about what the future holds for SharePoint - what will be 2-3-5 years from now? Let's dive in to answer this using five core investment areas Microsoft is focusing on for SharePoint.
Firstly, integrated user experiences (UX) in Teams, SharePoint, Viva, Syntex, Lists, and Stream, among other Microsoft products. It seems Microsoft aims that applications bring in consolidation and value across an entire organization's operation. The user interface design in SharePoint is centered on a model that promotes synergy between the user and technology, thus, enhancing productivity. Microsoft's design impetus is intended to improve how people work on their shared content within Microsoft Teams and even in Outlook. The emphasis on design influences the ease of user interface (UI), which runs in SharePoint.
Secondly, the integration of AI and machine learning is augmenting processes and insights. Microsoft seems to have made AI integral in their products to improve search, content understanding and delivery of relevant task reminders, among other tasks. One of the interesting insights here is that Kevin Scott, CTA at Microsoft, highlighted that AI will transform the knowledge economy by offering help with repetitive aspects of the knowledge workers' tasks.
The third focus is the storage enhancements for scalability, user experience, content AI and variety of file types. The storage flexibility in SharePoint is making content management more efficient and ensuring content delivery with an improved contextual insight. The content-connectivity aspect of SharePoint allows developers to integrate custom solutions, hence enhancing productivity.
The fourth aspect is the developer continuum that spans no code, low code, and pro dev. Microsoft offers more opportunities for developers to build their own UI, logic, and custom connectors. Microsoft Graph, SharePoint Framework, and Power Platform are getting an expansion to make you more productive and stay in the flow of work, enabling you to surface more of what you need in your work pipeline, within your own applications and solutions.
Lastly, the dimension of security and access are becoming more granular and are being deepened. Microsoft is committed to ensuring the cybersecurity of its popular collaborative platform, hence empowering administrators to safeguard and govern their content. Microsoft is building technologies diligently to manage and govern all aspects of people, content, and context as it seems cybersecurity is top of the IT agenda at the moment.
In conclusion, SharePoint or the collaborative platform, is integrating more than ever before and becoming more user-friendly. This was possible due to the tremendous effort from the Microsoft team to design and create experiences that users can trust and with confidence. And as SharePoint powers other Microsoft Office 365 applications, the modern content management and collaboration solution becomes more intelligent, secure, and integrated into the tools users need every day. Thus meeting customers' satisfaction and helping them enjoy working in a highly technological environment.
So, let's applaud SharePoint, and the technology closely tied to it, for having the courage to take us on this thrilling ride of the digital revolution!
More links on about Exploring the future of SharePoint
Jan 20, 2023 — In 2023, SharePoint is doing more than ever – more integration, becoming friendlier, and growing as a platform to accommodate all kinds of ...
Sep 25, 2023 — The future of SharePoint is bright and filled with possibilities. As it evolves into a more intelligent, intuitive, and collaborative platform, ...
Jan 23, 2023 — Exploring the future of SharePoint is a research project that looks at how Microsoft's collaboration platform can be used to improve business ...
Keywords
SharePoint future, SharePoint developments, SharePoint updates, future of SharePoint, SharePoint technology evolution, SharePoint innovation, SharePoint trends, SharePoint platform future, next generation SharePoint, future SharePoint upgrades