Summary of Mastering Microsoft Teams' Guest Invite
The presented video addresses the procedure of securely inviting guests to the Microsoft Teams, a feature provided by Microsoft 365. The author, Jonathan Edwards, observes several people mishandling this feature and narrates step-by-step instructions on how to appropriately use it without compromising security.
It underscores the possibility of collaborating with individuals not associated with your organization through Microsoft Teams.
The author emphasizes the significance of maximizing the potential of Microsoft 365 and Microsoft Teams.
He then dives into specifics about the Teams Admin Center settings, SharePoint Sharing Settings, M365 Admin Settings, and more.
The text elaborates on the concept of guest capabilities in Teams. It indicates that while guests have fewer abilities compared to team members or team owners, there is still a considerable amount they can accomplish.
Details on the need for team owners to enable guest access, the necessity for guests to have a Microsoft 365 work or school account, and how guests will receive an email with an invitation to join the team are also provided.
More on the Microsoft Teams Management
In a world where collaboration tools and remote work are increasingly important, this video guidance presents valuable insights. Microsoft Teams, as part of Microsoft 365, provides an effective platform to collaborate not only with your organization's team members but also with individuals outside your organization.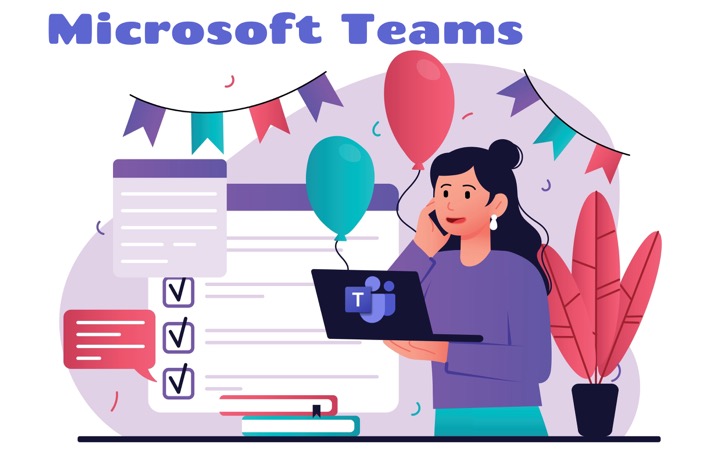 The author rightly points out the often overlooked aspect - ensuring security when inviting these external collaborators or 'guests'. While Microsoft Teams does provide limited capabilities to guests as compared to internal team members, it offers a sufficient range of functionalities for successful and secure cooperation. The specifics of the enabling process, requirements for a guest participant, and what to expect when guests are added, are crucial understandings for any Teams user. This is an excellent guide for anyone looking to exploit Microsoft Teams to its full potential while ensuring a secure environment.
Learn about How to Securely Invite Guests to Microsoft Teams
The video provides a guide on securely inviting guests to collaborate in Microsoft Teams. The author highlights the need for considering security while collaborating with people outside your organization through Microsoft 365, in particular, Microsoft Teams. The goal of the guide is to maximize the potential of Microsoft 365 usage and to strengthen its security features. This includes a detailed procedure on how to add guests to Microsoft Teams, the roles and capabilities of guests within the team, and the requirements for guest access. It should be noted that administrative approval is necessary for guest access and certain features.
More links on about How to Securely Invite Guests to Microsoft Teams
May 20, 2021 — 1. Which domains guests can invited from · 2. Define who can invite guests · 3. Create a guest specific Acceptable Use Policy · 4. Enforce MFA for ...
Nov 18, 2022 — How to invite guests to Microsoft Teams · Invite new member to team · Invite your guest by e-mail · Edit your guest's name · Add your guest · Guest ...
Keywords
Microsoft Teams guest invite, Microsoft 365 collaboration with outsiders, Microsoft Teams guest permissions, Securely adding guests to Microsoft Teams, Admin roles for Microsoft Teams guests