The blog post, written by Michael Megel, centers on the subject of virtual tables in Microsoft Dataverse for Teams. It explores the potential of this technology and how it could be applied to Dataverse for Teams, integrating information from external data sources.
The piece begins with the author questioning the feasibility of establishing virtual tables in this environment, as there seems to be no readily available option to access Advanced Setup—the gateway to virtual tables creation—like in the standard Dataverse. This is attributed to the fact that Advanced Setup is built on the traditional CRM interface, which is not available for the Teams version of Dataverse.
Despite these initial challenges, the author does not deter but considers this a fresh challenge. Commencing his exploration, the author starts by creating a new Dataverse for Teams through his MS Team. During the creation process, he notices that this particular instance of Dataverse isn't visible in the usual Power Apps environment. However, shifting to a different perspective and heading to Power Automate, he is able to spot more environments including the newly minted instance of Dataverse.
Virtual Tables in Teams: A Closer Look
Continuing his investigation, the author examines virtual tables, questioning whether these are also unavailable in Teams. On navigating to 'tables' via the Power Automate UI, he finds his tables intact in the Power Apps UI, discovering that virtual tables indeed exist here. The presence of an intriguing table, the OData v4 Data Sources, also means that he can set up his Virtual Entity Data Sources.
Despite these positive findings, the author encounters a drawback while attempting to create a virtual table in Teams Dataverse. Although he's able to create a new table, he can't modify the Table Type to Virtual. This prompts the idea of creating virtual tables in the standard Dataverse and importing them into Teams Dataverse.
He collects his virtual tables in a Solution in the Dataverse, then transports them along with other components. However, he receives a warning about data source secrets not being included in the solutions. This leads him to configure his Virtual Table Data Source stored in the OData v4 Data Source table.
Configuring Virtual Tables
For this, the author has two options, both of which he explores. The first is directly navigating to the OData v4 Data Source table and making all necessary columns visible to configure his data source. The second approach brings in the help of Power Automate. He devises a flow to include in his solutions, which could update his OData v4 Data Source. Both methods prove successful.
Corroborating his findings, the author reveals that Teams Dataverse indeed supports virtual tables. He describes how he used a virtual table to gain access to external data in a Teams Dataverse environment, by adding the table to a solution. By also including the virtual table data source and a canvas app in the solution, he grants Teams users access to the external data. His success in this is uplifting as it shows new potential for Microsoft Teams and Power Apps.
Read the full article Virtual Tables in Microsoft Dataverse for Teams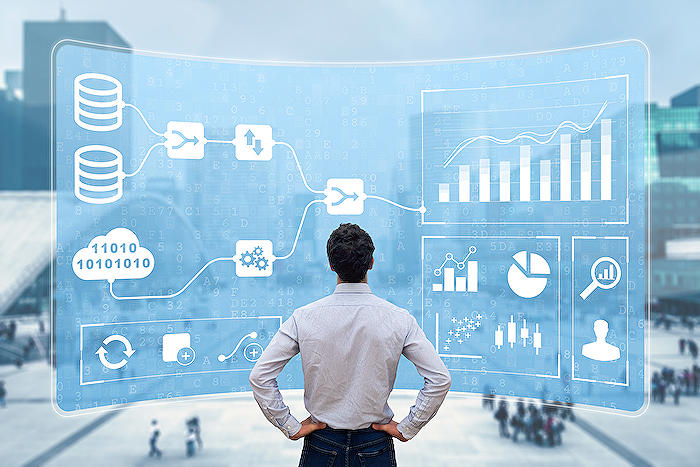 Learn about Virtual Tables in Microsoft Dataverse for Teams
Learning about virtual tables in Microsoft's team-based data modeling environment can seem daunting, but it doesn't have to be. There are many tutorials and courses available that can aid you in gaining a comprehensive understanding of this subject. For starters, Microsoft provides ample learning resources such as Microsoft Learn and LinkedIn Learning which offer courses on building solutions using Microsoft Dataverse.
Moreover, you could consider attending dedicated trainings or webinars focused on Microsoft's Power Platform. These usually cover many important topics such as Microsoft Teams, PowerApps, Power Automate, and sometimes delve into specific technologies like Dataverse and virtual tables.
In addition, online communities such as Microsoft's Tech Community and Stack Exchange can be useful. Often, there are forums dedicated to Microsoft's Power Platform where you can interact with other learners and experts, seeking guidance and sharing knowledge.
Interactive learning with hands-on labs is another great approach. Microsoft Learn and other similar platforms offer several such modules where you can practice building solutions using the concepts at hand. This allows you to have a practical understanding of the technology and its application in real-world scenarios.
Certifications can be an effective way to validate your knowledge and show your expertise. Microsoft offers several job role-based certifications that often cover the concepts of Dataverse for Teams.
In conclusion, getting a thorough understanding of virtual tables and other data integration mechanisms in Microsoft Dataverse requires a combination of ongoing learning, practical application, and knowledge sharing. Rest assured, Microsoft and its vast learning community offer an array of resources to support you in this learning journey.
More links on about Virtual Tables in Microsoft Dataverse for Teams
Jan 27, 2023 — Virtual tables (also known as virtual entities) enable the integration of data residing in external systems by seamlessly representing that data ...
Oct 20, 2022 — A virtual table is a custom table in Microsoft Dataverse that has columns containing data from an external data source. Virtual tables ...
Keywords
Virtual Tables, Microsoft Dataverse for Teams, Teams Data Storage, Dataverse Development, Teams App Development, Microsoft Teams Virtualization, Dataverse for Teams Features, Microsoft Teams Database, Virtual Database Tables, Microsoft Virtual Data Management