Overview of Power Virtual Agents' new feature: Conversation Booster
Microsoft's Power Virtual Agents, part of the Dynamics 365 suite, have introduced an exciting feature in preview mode called "Conversation Booster". This feature enhancement greatly improves the chatbot's interactivity by connecting it to various data sources like internal and external company websites. Consequently, this feature allows the chatbot to utilize the website's content to generate responses to user queries, hence eliminates the need for direct human intervention or manual configurations such as creating conversation topics. (Learn more)
This advancement in the use of Virtual Assistants not only saves developers' time but also promises more streamlined and efficient workflow, allowing developers to focus on crafting complex conversational flows. Furthermore, the feature ensures that the generated responses are moderated and filtered as per Microsoft's principles of responsible AI.
This improved AI capacity will prove particularly useful for answering repetitive queries channelling in from different departments such as HR, IT, and others, therefore enhancing internal efficiency and external, customer-facing enterprises.
Guideline for Integrating Websites with Virtual Agents
However, integrating Power Virtual Agents with websites does require some crucial considerations.
To begin with, the website can only have up to two levels of depth or sub-paths. Secondly, it's crucial to note that websites requiring authentication, or those not indexed by Bing, cannot be used with Virtual Assistants. This particularly applies to SharePoint sites, wikis and similar platforms as the feature utilizes Bing Search to extract data from public sites. Therefore, the AI will only generate answers from content publicly viewable on the website and its subsites.
An important aspect to comprehend is that Virtual Agents will only use the content from websites that start with the URL used. Hence, if a non-www URL like rsmus.com is used, the AI will also include data from subsites such as careers.rsmus.com which sits under the top-level domain 'rsmus.com'.
Deployment of the Preview Feature
To deploy this preview, it's requisite you have an account with the Power Virtual Agents. The bot creation process will involve using the 'Start Free' button on the PVA's introduction site. Once created, the bot's name will show the word 'preview' added at the end. The 'Boost Conversations' preview can be enabled then, although do note that the bot cannot be published once this preview feature is enabled.
To monitor the relevance and volume of virtual assistant's responses, the 'bot content moderation' feature is provided with varying settings. Furthermore, constant testing and monitoring are suggested for optimum results.
This review video can help you get more insights into this new amazing feature. Ensure to stay updated with the latest from Power Virtual Agents by subscribing and never miss another update.
Read the full article Power Virtual Agents: Conversation Booster(preview)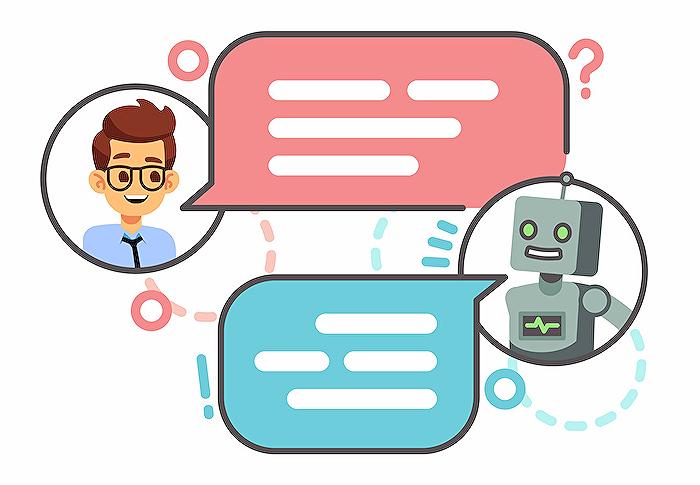 Learn about Power Virtual Agents: Conversation Booster(preview)
Microsoft recently introduced an exciting preview functionality, Conversation Booster, to their bot development platform. Typically, when a chatbot is unable to respond to a query, it would ask for rephrasing or redirect to a human agent. However, this innovative feature enables the bot to draw from various data sources (internal and external company websites) to generate responses autonomously. Thus, reducing the need for manual setup like creating conversation topics and freeing up developers' time to focus on designing more intricate dialogue flows.
The Conversation Booster function also filters and monitors the bot's responses, ensuring they abide by Microsoft's guidelines for ethical AI usage. As such, it provides an efficient solution for repetitive queries in a diverse range of fields, including but not limited to, human resources and IT.
Website Connection Considerations
To connect your bot to the website, there are certain considerations to be remembered. The website can have up to two levels of depth ("sub-paths"). For instance, a URL with three subpaths like 'www.rsmus.com/industries/asset-management/details' wouldn't be valid.
Note that websites requiring authentication or not indexed by Bing cannot be integrated with the Microsoft bot. Hence, SharePoint sites, wikis, and the likes, which fall under this criterion, are inapplicable. This is primarily because the new feature uses Bing Search for extracting information from public sites.
Utilizing Publicly Available Content
This AI program generates answers from publicly accessible content on the website, inclusive of subdomains under a top-level site. Put simply, if the URL www.rsmus.com/industries/asset-management is in use, only the content beginning with this URL will be exploited to generate responses.
Despite these enhancements, topic creation by makers is still a necessity within this platform. Initially, when a user interacts with the bot, it scans the existing topics if it can redirect the customer to one. If it fails, then it commences the website search that was configured in the tool to produce a response.
Enabling the Preview Feature
To try this component, you'll firstly need to have an account for the bot development platform. After creating the bot, you can then enable the 'Boost Conversations' preview. Once done, you won't be able to release the bot just yet, as it's solely for testing purposes.
In the 'Boost conversations coverage (preview)' section, you'll have to input a website address and tick the box to activate the feature. Moreover, you'll notice a 'bot content moderation' section, where the setting can adjust the bot's answer relevance. An ideal equilibrium can be achieved by tweaking this function. Once you've set these up, save the configuration and commence testing.
Stay tuned to our page for the latest updates, demos, and other articles on this topic. For a thorough demo on this preview feature, click here!
More links on about Power Virtual Agents: Conversation Booster(preview)
Oct 3, 2023 — Under Boost conversational coverage, use the checkbox for generative ... Power Virtual Agents preview quickstart - Power Virtual Agents.
May 24, 2023 — Use Boost conversations in Power Virtual Agents to enhance your bot responses with contextual answers from your website.
Keywords
Power Virtual Agents, Microsoft Power Virtual Agents, Conversation Booster, AI chatbots, Virtual assistant software, Chatbot building, Artificial intelligence, Machine learning, Customer service automation, Digital Transformation.