The world continues to undergo a digital transformation, and with that, the need for secure and reliable digital identities becomes ever more crucial. In striving to manifest its vision of empowering individuals and organizations to conquer the evolving IT landscape, Microsoft has reached yet another important milestone. It has launched Entra Verified ID, a novel entry in its ever-expanding Entra portfolio.
It promises to be your own digital identity, designed to securely store your essential information, yet granting you complete autonomy over data access and utilization with ease. No longer do you rely on complex and compliance-risk fraught corporate systems for verification, but instead own your credentials in a safer and more trustworthy manner. More about Microsoft Entra
With Entra Verified ID making its appearance, millions of Azure AD customers (both free and premium) will find it easier to issue, request, and verify credentials. It could be anything from proof of employment to education or any other claim.
Unraveling the Key Facets
Issue credentials: Users can now independently design and issue verifiable credentials, giving them the power to decide when and with whom to share it. Notably, no credentials exist without the authority of cryptographic keys owned and managed by the end-users.

Request and verify credentials: Built on standard digital protocols, verifiable credentials will now be easier to authenticate, facilitating app developers to eliminate the need for complicated integrations.

Present credentials securely and privately: Thanks to Microsoft Authenticator, users can present credentials in a secure, privacy-focused manner, managing who has access to their information.

Recover credentials: If the need arises, end users can recover their credentials using the Microsoft Authenticator based on a mnemonic-based (pass phrase) scheme.

Interoperable: The system has been developed to be compatible with other digital wallet providers, granting users the flexibility to switch across wallets.
What's more, governments globally are beginning to issue digital credentials verifying fundamental identity attributes. To facilitate this process, Microsoft has formed alliances with ten leading identity verification providers. This development will remarkably reduce onboarding times, all while maintaining a high standard of security.
The wide-ranging applicabilities of the Entra Verified ID can transform many realms of the digitized world - whether in remote work situations, high value app access or account recovery. Further, to facilitate integration of these verifiable credentials, Microsoft offers an API first approach, enabling developers to integrate these solutions with existing apps either hosted on Azure, AWS or GCP.
Azure Active Directory subscribers now have this tool available to them, providing a host of potential applications. In a world increasingly reliant on digital transactions, tools such as Entra Verified ID fulfill a vital need, simplifying verification while enhancing security and control.
Read the full article Microsofts Entra Verified ID Now Accessible to General Public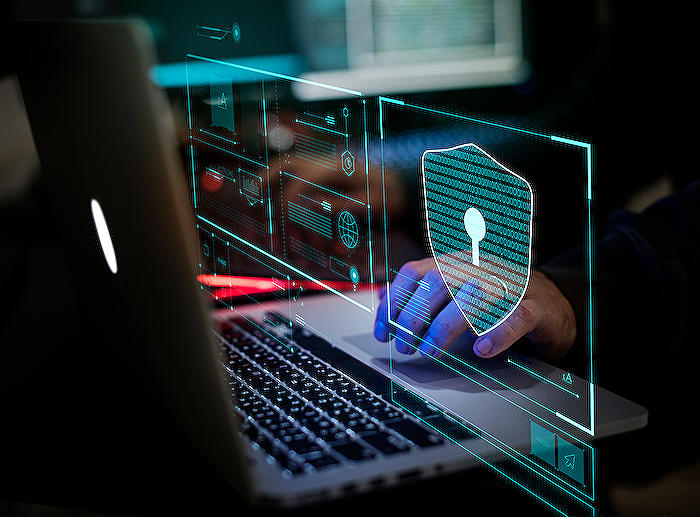 Learn about Microsofts Entra Verified ID Now Accessible to General Public
To understand the essence of the text, it is about the newly available Entra Verified ID from Microsoft, a means to verify one's digital identity securely, privately, and conveniently. It is an integral part of the Microsoft's portfolio aimed at empowering organizations and individuals for better data control and security.
To broaden your insights into digital identity verification and related technological concepts, there are a few reliable sources for pertinent training courses you can delve into. Considering the dominance of Microsoft in the IT industry, Microsoft Learn would be an ideal starting point. This platform accommodates a plethora of lessons ranging from beginner to expert levels. Here, you can familiarize yourself with Azure Active Directory (AD), the foundation upon which Entra is built, deciphering Azure identity services and learning to secure applications with Azure AD.
Next up, you could consider cybersecurity or information security certifications, such as Certified Information Systems Security Professional (CISSP) or Certified Information Security Manager (CISM). These courses ensure a comprehensive understanding of security protocols, which can also aid in grasping the technicalities and potential utilities of tools like Entra's new verification method. Further, you could also engage in online tutorials or MOOCs on platforms like Coursera and Udemy pertaining to identity management, privacy, and data protection to add on to your learning journey.
Microsoft Learn, Azure AD courses - www.learn.microsoft.com
CISSP, CISM courses
Identity management courses on Coursera or Udemy
The document also emphasized the importance of decentralized identity systems, which is a trending topic in the tech landscape. To dive deeper into this concept, exploring blockchain technology could be of great value. As blockchain is the underlying technology for decentralized systems, courses offered by platforms such as Blockchain Council or Blockgeeks could be beneficial.
In addition, majoring in Computer Science with a focus on cybersecurity or Information Systems could provide a comprehensive understanding of digital identity verification systems. Both these domains house subjects such as Network Security, Cryptography, and Information Assurance which are integral to extracting detailed insights on these systems.
Lastly, the foundation http://identity.foundation, mentioned in the text, is a highly recommended place to explore. Being an industry working group for all things Decentralized ID, the foundation provides a plethora of resources on the subject matter that can prove instrumental in expanding your knowledge base.
By thoroughly exploring these resources along with a comprehensive read of the aforementioned text, you should develop a complete understanding of the subject matter. The digital world is evolving rapidly and tools like the solution from Microsoft are spearheading this evolution. As the text paves the way towards understanding such advancements, your exploration should leave you well-equipped to tackle this complex yet intriguing dimension of tech evolution.
More links on about Microsofts Entra Verified ID Now Accessible to General Public
Sep 15, 2023 — Sign in to the Microsoft Entra admin center as at least a Global Administrator. Select Verifiable Credentials. From the left menu, select Setup.
Sep 25, 2023 — Microsoft Entra Verified ID now reports events in the audit log. Only management changes made via the Admin API are currently logged. Issuance ...
Sep 15, 2023 — In this tutorial, you learn how to issue verifiable credentials by using a sample app.
Keywords
Microsofts Entra Verified ID, General Public Access, Entra ID Launch, Microsoft Product, ID Verification, Microsoft Entra Accessibility, Public Microsoft ID, Verified Identity, Microsoft Security, Accessible Verified ID