Microsoft Viva Celebrates its Second Anniversary
On February 4, 2021, Microsoft CEO Satya Nadella introduced Microsoft Viva. It was dubbed the first employee experience platform, engineered to incorporate tools for employee commitment, learning, wellness, and knowledge discovery directly into the workflow. Viva geared towards transforming the way we experience remote work, a need that became incredibly relevant in 2020. With the paradigm shift of our workplaces from physical to digital, the focus has moved from physical employee experience to digital experience.
Through the remote and later hybrid work environment, this Microsoft platform compelled enterprises to reassess their employee experience. From values to culture, every aspect of an organization needed to be present in the digital experience along with physical interactions.
Microsoft Viva's Evolution
The initial Microsoft Viva differs from the present version. The platform initially launched with four modules. Using Microsoft Teams as a scaffold, Viva aimed to consolidate the employee experience across four critical areas — Engagement, Wellbeing, Learning and Knowledge. The emphasis during its first year was the launch of these modules, gradually including new modules like Viva Engage, Viva Goals, and Viva Sales.
However, the rapid inclusion of new modules started to confuse users. Microsoft took measures in September 2022 by reframing the modules into experience areas, grouped by Connection, Insight, Purpose, and Growth, and introducing two new products, Viva Amplify and Viva Pulse (which are not generally available yet). This reframing simplified Viva's purpose considerably – clarifying which module fits where, and making a stronger case for the Viva Suite licenses.
One notable strength of the platform is its reliance on Microsoft 365, allowing it to benefit from Microsoft 365's robust security features. Additionally, Viva allows users to access and consume it directly from Teams, which has become a central app in many people's working lives.
Personal Impact of Viva
Microsoft Viva has been influential in making connections and learning within the community space. Its modules, including Viva Connection and Viva Topic, have accelerated onboarding experiences for many new employees. Having an intranet in Teams with Viva Connections has facilitated employees in navigating their digital organization.
Viva Insights has also been crucial in helping many rhythm their workflow and manage their work impacts collaboratively. Viva applications substantially impacted employees in their early days at organizations such as Avanade, which uses Viva extensively. Microsoft Viva has humanized the digital employee experience and shown promise for improving remote and hybrid workplaces.
Microsoft Teams as an Experience Platform
Even though Microsoft Viva is touted as an employee experience platform, it is Microsoft Teams that most experience as the platform through which work is done. Teams acts as a hub to unify all work-related activities, of which Viva forms an integral part. Microsoft Teams enables better integration of fragmented workplace tools, therefore enhancing the employee experience.
Looking forward, Microsoft Viva and Teams will keep striving together to simplify work, enhance employee experiences, and bring more value within reach – in the context of Teams as a platform.
Trends and Opportunities Ahead
The understanding that the entire employee experience is now mostly delivered over digital platforms has urged both IT and HR departments to collaborate more. While HR has been using platforms like Workday, SAP SuccessFactors, Cornerstone, and so on, IT seems to be more invested in exploring the potential of Viva.
By combining both fields and integrating Viva with HR tech, there is significant potential to enhance the employee experience. In the future, we can expect to see more role-based experiences, like Viva Sales, as well as potential rebranding
Above all, the integration of Generative Pre-training Transformer (GPT) and OpenAI into all Microsoft products promises more exciting times ahead, especially for Viva users.
Read the full article Microsoft Viva Turns 2!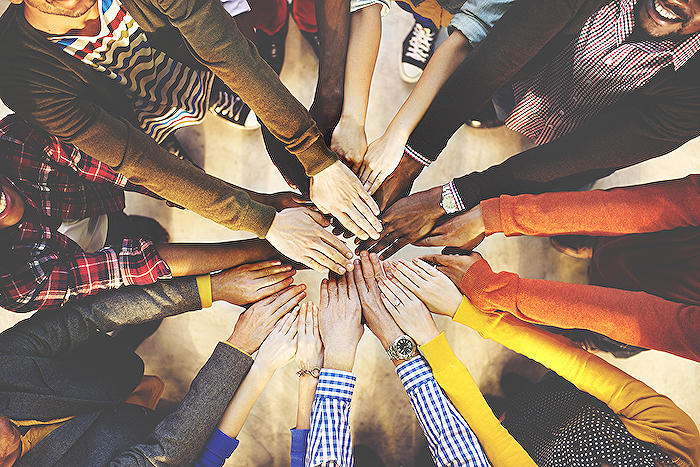 Learn about Microsoft Viva Turns 2!
The premier employee experience platform from Microsoft, Viva, recently celebrated two years since its announcement. The platform, announced by Microsoft CEO Satya Nadella, was designed to integrate tools for employee engagement, learning, well-being and knowledge discovery into daily workflow.

Viva was born out of the dramatic shift in the world of work during the pandemic when physical offices turned into remote workspaces and digital employee experiences began to take precedence. For employees, the physical employee experience was no longer the priority, it was the digital employee experience that mattered more as it was the primary constant.
Since remote and hybrid work arrangements have become more common, many organisations have had to rethink their employee experience. An organization's values, vision, mission, ethos, and culture had to be present not just in how employees physically interacted with each other, but also in their digital experience. Indeed, this sudden need for adjustment thrust many organisations into uncharted territories.
In retrospect, Viva has evolved tremendously over the last two years. When Viva first launched, the platform ran on four modules using Microsoft Teams as a scaffold, with the aim of unifying the employee experience across four key areas: Engagement, Well-being, Learning, and Knowledge. These initial modules were instrumental in offering insights, learning opportunities, knowledge discovery experiences, and also ways to connect with information and experts across the company.
During the first year of Viva, Microsoft gradually started adding new modules such as Viva Engage, Viva Goals, and Viva Sales, before it re-evaluated its approach in September 2022 to address confusion and complexity. The simplification process involved introducing a framework of "Connection, Insight, Purpose and Growth" which re-categorized Viva modules into these clear experience areas. This revamp saw the announcement of two new products, Viva Amplify and Viva Pulse, although they haven't been made generally available yet.
Among its numerous strengths, Viva stands out for its capacity to be built on the Microsoft 365 platform, where it leverages the privacy and security features of the M365 platform. It also is designed to be accessed directly from within the Teams app, thus aligning itself with the place where employees spend most of their work time. This approach is a crucial step towards eliminating fragmentation in workplace tools and providing a better experience for employees.
Microsoft Viva also helped me personally during my journey in the field. Earlier in this journey, I changed roles in a company where we had a few Viva suite licenses, with some components deployed and others under testing. This change allowed me to get first-hand experience of the impact Viva can have on the employee experience. Specifically, the Viva components came in handy in my early days at my new workplace, where they continue to be an important resource.
Microsoft Teams, in my opinion, serves as an experience platform where we all experience work. Teams, considered the hub for teamwork, provides a single window view where work gets done. In thinking about your digital employee experience in Teams' context, we need to bring more into the front-end and eliminate context-switching and the need to jump between applications. Teams apps, bots, the collaboration toolkit, and Power Platform provide significant opportunities, alongside Microsoft Viva.
Moreover, there exist opportunities for HR and IT, in the present digital age, where the entire employee experience is delivered via digital platforms. There is a substantial opportunity to significantly enhance the employee experience by aligning HR and IT closer together, understanding each other's platforms and capabilities, and finding the middle ground with HR tech and Viva.
Looking ahead, I am excited to witness how Viva will continue to develop and mature over the next two years. With the rapid development of generative AI and Microsoft's commitment to integrating GPT and OpenAI into their products, exciting times certainly lie ahead.
For more details, check out the original blog post [https://zoe-365.com/microsoft-viva-turns-2/] on Zoe 365 [https://zoe-365.com]
More links on about Microsoft Viva Turns 2!
Feb 6, 2023 — On the 4th of February 2021, Satya Nadella, CEO, Microsoft, announced Microsoft Viva, calling it the first employee experience platform.
Feb 8, 2023 — Launched just over a year ago as an app in Microsoft Teams, our initial release offered a new design on mobile and used existing intranet home ...
Nov 2, 2021 — Microsoft Viva is now generally available to help transform your hybrid work experience · The Microsoft Viva suite: One plan for an integrated ...
Keywords
Microsoft Viva, Viva anniversary, Microsoft Viva 2 years, Viva updates, Microsoft Viva features, Microsoft employee experience, Viva platform, Microsoft Viva enhancements, Microsoft Viva 2022, Viva productivity tool