Microsoft recognized as low-code leader
In the latest Gartner® Magic Quadrant™, Microsoft has been named Leader for Enterprise Low-Code Application Platforms for the fourth year in a row. Power Apps, a key component of the Microsoft Power Platform, has notably contributed to this achievement with its enabling of more than 7.4 million monthly active developers.
Microsoft Power Platform plays an essential role in helping organisations tackle challenges, especially in these trying times that demand more but offer less. Its low-code platform simplifies the process of developing apps, ranging from straightforward to complex enterprise solutions.
Recently, Microsoft has expanded its low-code vision by introducing managed environments and coauthoring, which further fortifies Power Apps as a secure and efficient low-code enterprise platform.
Companies like Accenture, Rabobank, and VITAS have successfully utilised Power Apps to quickly build, scale and manage solutions targeting their business challenges. As a result, business outcomes are achieved faster and with less time spent on data management activities, as noted by Accenture's Global IT, Technology Platforms Managing Director, Karen Odegaard.
Microsoft's Power Platform isn't merely a group of individual applications but an enabler of business agility and innovation, providing an extensive portfolio of powerful, integrated tools.
With Power Apps, the platform offers IT departments more control and transparency; functions like Managed Environments simplify governance over what is developed, who develops, and where. Rabobank, for instance, runs over 2,500 solutions through Power Apps with centralised governance, made possible by Microsoft Power Platform's comprehensive tools and services.
Integrated with Microsoft Dataverse and Azure cloud, the Power Apps also contributes in extending the reach to over 270 million users via Microsoft Teams and Microsoft 365. This integrated setup frees up developer capacity, allowing greater emphasis on the creation of impactful solutions.
A demonstration of this successful integration is EY Nordics, where a fusion team was able to develop a salary review solution for 8,000 employees in just four months. With tools like natural language model GPT-3 and hyper-automation integrated into the Power Apps, the developer velocity is considerably boosted, enabling swift and efficient deployment.
Microsoft is determined to continue developing diverse solutions, extending the reach of Power Apps, and garnering customer feedback. Despite external challenges, the company remains wholly devoted to its vision of democratizing app development. The recent recognition in the Gartner® Magic Quadrant™ is testament to this commitment, further solidifying their leadership in the low-code platform market.
Microsoft named as a Leader in the 2023 Gartner® Magic Quadrant™ for Low-Code Application Platforms
Power Apps plays a significant role in achieving this status
Companies like Accenture and Rabobank have successfully utilized Power Apps
The platform offers IT departments more control, transparency, and flexibility
Integration with other Microsoft services like Teams and Microsoft 365 extends the platform's reach
Continued commitment to democratizing app development
Microsoft is dedicated to listening to customer feedback and evolving its offerings
Read the full article Microsoft Recognized as Leader in Low-Code by Gartner®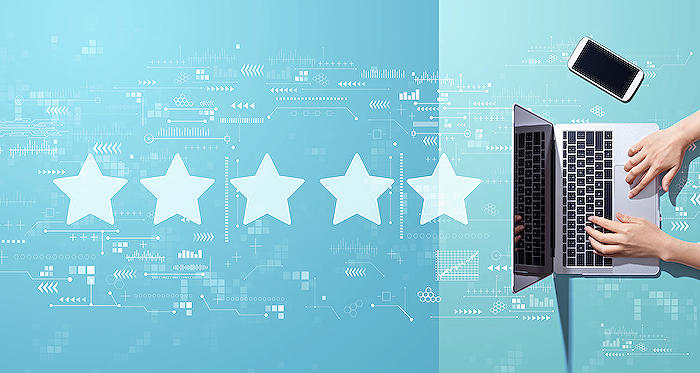 Learn about Microsoft Recognized as Leader in Low-Code by Gartner®
Microsoft has been acknowledged as a leader in the low-code sector by Gartner, for the fourth successive year. This significant recognition amplifies Microsoft's market dominance, which is reflected in the remarkable innovations produced by over 7.4 million active developers on Microsoft's Power Platform every month.2
Microsoft's primary goal is to enable more individuals to develop solutions, a crucial strategy for beating organizational challenges. This is particularly important in times where there's a prevailing need to accomplish more with less. Microsoft customers and associates utilize low-code platforms like Power Apps to expedite innovation. Spanning from low-code makers to professional developers, various actors build everything from simple applications to comprehensive enterprise solutions on a secure, user-friendly low-code platform.
Over the last two years, Microsoft has considerably expanded its strategic vision for low-code systems. The recent introduction of Managed Environments and collaborative authoring further solidifies the Power Platform's status as a secure, manageable, and cooperative low-code enterprise-grade platform.
Renowned organizations like Accenture, Equinor, Rabobank, and VITAS employ the Power App platform to promptly create, scale, and govern solutions tailored to their unique business problems. This not only ensures the production of high-quality solutions swiftly and effortlessly but also saves them time. For instance, Accenture has reported a 42% reduction in time spent on data management activities, leading to faster business outcomes.
Low-code strategy is a crucial component that will facilitate business agility in the long run. Microsoft perceives low-code as an end-to-end suite of tools, not just a collection of independent applications, that excel individually but work even better together. This comprehensive platform ranges from security and governance tools such as Managed Environments offering IT departments more visibility and control with lesser effort, to data platforms such as Microsoft Dataverse and the Azure cloud, all working to foster innovation in businesses.
Moreover, the Power Platform can include more people in the development process, even empowering professional developers to create on Power Apps using their preferred Azure services. The fusion development team at EY Nordics is a classic instance of this, where they developed a solution to review 8,000 employees' salaries within just four months. Such cases demonstrate how developers can quickly shift from simple no-code to intricately critical sophistication on a single platform.
The integration of advanced AI, mixed reality, hyper-automation, low-code programming language Microsoft Power Fx, and the infusion of natural language model GPT-3 into the Power Apps maker experience unleashes unprecedented development velocity. This fusion gives businesses the power to deploy more in less time. Interested readers can refer to the 2023 Gartner Magic Quadrant for Enterprise Low-Code Application Platforms report for further information.
Gartner's recognition is testament to Microsoft's unyielding commitment to delivering top-tier low-code solutions. Microsoft, with its comprehensive suite of low-code solutions, is constantly championing the future of efficient and effective software application development.
More links on about Microsoft Recognized as Leader in Low-Code by Gartner®
Jan 23, 2023 — We are excited to see Microsoft named a Leader in 2023 Gartner® Magic Quadrant™ for Enterprise Low-Code Application Platforms for the fourth ...
Sep 27, 2021 — Microsoft is a Leader in the 2021 Gartner® Magic Quadrant™ for Enterprise Low-Code Application Platforms ... From productivity apps that drive ...
Learn why Microsoft was recognized as a Leader in the 2023 Gartner® Magic Quadrant™ for Enterprise for Low-Code Platforms report.
Keywords
Microsoft, Leader, Low-Code, Gartner, Recognition, Microsoft Low-Code, Gartner Microsoft, Gartner Leader, Low-Code Leadership, Microsoft Gartner