Microsoft's Ignite 2023 conference has been bustling with exciting updates, especially concerning the innovative Copilot feature across the Microsoft 365 services and the Power Platform. The YouTube video from Daniel Christian [MVP] provides a comprehensive summary of these announcements. Among them is the Copilot for Microsoft 365, which is designed to streamline administrative tasks and boost productivity for IT administrators.
Hey Everyone,
This video has an overview of the all the updates made at Microsoft Ignite 2023
conference about Microsoft 365 Copilot, Power Platform and some Microsoft 365
Services.
Table of contents
Introduction 00:00
Day 1 of hybrid Ignite 00:36
Two hardware updates 00:54
Azure OpenAI service 01:35
Models as a service 01:49
Copilot for Microsoft 365 02:08
Microsoft Copilot for Service 06:50
Power Platform Administration
Advanced governance in managed environments for Power Platform 07:29
Deployment notes 09:16
App descriptions 10:02
Power Automate announcements 10:21
Power Apps announcements 11:51
Azure openAI service 15:56
Microsoft Fabric 16:25
Mesh of Microsoft Teams 17:00
Conclusion 17:49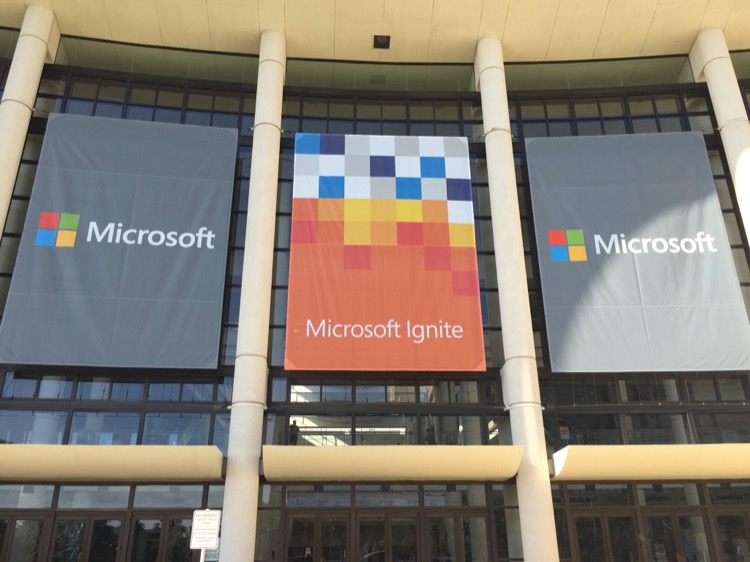 To centralize the management of Copilot for Microsoft 365, available configurations and controls have been integrated into a single Copilot page within the Microsoft 365 admin center. This makes the system both efficient and user-friendly, allowing admins to easily manage licenses, access message center posts, and find helpful Copilot resources—all in one place. Additionally, various controls are delineated for an organization's interaction with Copilot, offering functionalities like sensitivity label management, retention policies, and eDiscovery capabilities.
In a bid to aid IT administrators, Copilot for Microsoft 365 admin was introduced in a Private Preview. It utilizes generative AI to facilitate natural language interactions, contextual guidance, and proactive suggestions across the various Microsoft 365 services. This initiative aims to keep admins focused and productive, offering support for a suite of admin centers including Teams, SharePoint, and Exchange, among others.
Understanding the influence of new technologies like Copilot for Microsoft 365 is crucial for any organization. To address this, Microsoft is incorporating powerful insights into their admin center and developing a new Power BI dashboard, currently in preview. These tools equip organizational leaders with invaluable data on adoption, impact, and readiness to properly strategize the deployment of Copilot.
For organizations experiencing multi-tenant environments due to business requirements like mergers or regulatory compliance, Microsoft announced enhancements in managing these complexities. New capabilities across identity, collaboration, communication, and security have been introduced, aiming to streamline multi-tenant administration. This includes capabilities such as Viva Engage for sharing announcements and gaining insights into network analytics and Microsoft Entra ID for cross-tenant access and collaboration.
Additionally, Microsoft is transitioning Microsoft 365 services to the unified domain cloud.microsoft to streamline administration and improve user experiences. While this transition progresses, admins can expect seamless changes with auto-redirecting links and support for updating allow lists. Network provider data and Microsoft 365 Monitoring Preview are other enhancements providing deeper insights and improved performance for Microsoft 365 users.
To ensure IT admins are well-informed and can effectively administer Microsoft 365 services, Microsoft also provides scenarios to monitor various service health aspects. Upgrades to scenarios for Exchange Online and Microsoft Teams are included in this rollout, emphasizing the importance of proactive management and minimizing service disruptions.
Keep up with the latest developments for Microsoft 365 admins by following updates on the Microsoft 365 roadmap and the tech community blogs. Ignite 2023 has undoubtedly set the stage for a more integrated, efficient, and intelligent administrative experience across the Microsoft 365 platform.
Keywords
Microsoft Ignite 2023 Announcements, Microsoft Ignite Copilot, Microsoft Ignite Power Platform, Microsoft Ignite Microsoft 365 Services, Microsoft 2023 Updates, Copilot Announcements 2023, Power Platform News Microsoft Ignite, Microsoft 365 Ignite 2023, Ignite 2023 Copilot Updates, Ignite 2023 Power Platform Enhancements