Safeguarding Data Integrity in SharePoint Online
In this YouTube video, SharePoint Maven Inc discusses the importance of setting up alert policies in SharePoint Online for data security. The primary concern here is data integrity and secure storage of company documents. Any data loss can either occur due to security issues at data centers or through human factors - accidental or intentional.
Many organizations express concern over possible data loss caused by either rogue employees or unintentional handling errors with files and folders. It's particularly damaging if files and folders are extensively deleted from a SharePoint site, possibly leading to irreversible harm without sufficient backups.
Emphasized in the video is the option to establish alert policies to promptly notify you after these issues occur. This proactive approach helps safeguard your data.
Microsoft Purview (Compliance Center) provides access to policy alerts. You must be either a Global Microsoft 365 Admin or have a direct role to access the Compliance Center. Via Microsoft 365 App Launcher, one can access Compliance. Once in Microsoft Purview, options for alert policies are given. This is where you can set up your alert policies.
You'll find some default policies for common scenarios, such as 'Unusual volume of file deletion' and 'Unusual external user file activity'. However, these cannot be altered and are guided by internal logic. The video also demonstrated how to create a new custom alert policy, and explained how to set up triggers, adjust alert conditions, and specify the alert recipients.
Other Protective Measures in SharePoint Online
While setting up alert policies helps mitigate data loss, SharePoint Maven Inc suggests other actions to complement or replace these alert measures. These include setting up proper retention or record policies to prevent content deletion, ensuring proper security, and permissions so data is not easily accessible to unauthorized individuals.
Staff training on SharePoint Online is equally important. Many unintended actions often occur due to lack of knowledge about what consequences certain actions in SharePoint and Teams might bring about. Therefore, staff training plays a key role in maintaining data integrity and reducing human errors.
The alert policies take about 24 hours to become effective, and some settings may be unavailable due to licensing restrictions.
Once the alert policies are in effect, designated recipients receive an email notification whenever the specified suspicious activities occur. Detailed alerts can be accessed for more information.
Overall, these steps and measures collectively help to safeguard and monitor data in SharePoint Online, contributing to a secure data environment.
Read the full article How to enable Alert Policies to monitor for unusual activities in SharePoint Online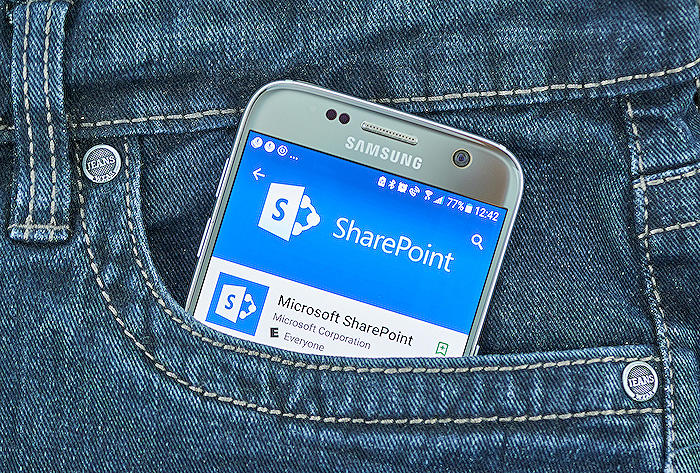 Learn about How to enable Alert Policies to monitor for unusual activities in SharePoint Online
In order to learn more about the topic of how to enable Alert Policies in SharePoint Online to monitor for unusual or suspicious activities, there are several resources and training avenues that you can pursue. By doing so, you can understand better and secure your company's data stored on the SharePoint web-based platform.
Various online courses provide a detailed understanding of Microsoft 365's security and compliance center, key for setting up Alert Policies. Subjects covered typically include creating, managing, and customizing these policies to suit your organization's security needs.
Pluralsight offers Microsoft 365 Security Administration courses, including segments on data loss prevention and securing Microsoft 365.
LinkedIn Learning provides a course named "Microsoft 365: Implement Security and Threat Management". It focuses on a broader understanding of security features pertaining to SharePoint and the entire Microsoft 365 suite.
Microsoft's Learn platform provides a learning path called "Microsoft 365 Certified: Security Administrator Associate". It provides comprehensive learning materials on securing SharePoint Online.
Upon completion of these courses, learners should have a solid understanding of Alert Policies and know how to enable, monitor, and customize them in SharePoint Online. They will also understand important aspects such as licensing requirements, alert triggers, the notification process, and crucial details about Policy Alerts in action.
Aside from Alert Policies, other features such as retention policies, proper security and permissions setting, and appropriate training can provide a robust mechanism to prevent unintentional data loss. These elements provide a proactive approach for an organization's data security on the web-based collaborative platform.
Microsoft's own documentation and knowledge center provides detailed guides and articles on setting retention policies, managing permissions and security in SharePoint Online.
There are several YouTube tutorials and webinars available online covering SharePoint Online security features and best practices.
Consulting with a Microsoft certified professional or attending specialized training can supplement self-learning.
By studying all these resources, not only you acquire knowledge about the use of Alert Policies in SharePoint Online but you also gain a comprehensive understanding of securing data in the broader Microsoft 365 ecosystem. This in-depth learning path should, in theory, answer all reader questions and make the topic as clear as possible.
Finally, you can also check the SharePoint Maven blog for additional resources and walkthroughs on Microsoft 365 features and functionalities. They offer a wealth of information on SharePoint Online and related Microsoft 365 features.
More links on about How to enable Alert Policies to monitor for unusual activities in SharePoint Online
Feb 13, 2023 — From the Microsoft 365 App Launcher, click Compliance · Once in Microsoft Purview (Compliance Center), click Policies > Alert policies · You will ...
Jul 21, 2023 — The ability to configure alert policies based on a threshold or based on unusual activity requires an E5/G5 subscription, or an E1/F1/G1 or ...
Jun 12, 2023 — To enable alert policies in SharePoint Online, you need to access the Security & Compliance Center. Follow these steps: Log in to the Microsoft ...
Keywords
Enable Alert Policies, Monitor SharePoint Online, Unusual Activities, SharePoint Security, SharePoint Monitoring, Azure Alert Policies, Office 365 Alerts, SharePoint Online Protection, Monitor Unusual Activities, SharePoint Alert Settings