The Practical Use of Link Creation for Specific Approval Requests in Automated Processes
Creating a direct link to an individual approval request in Power Automate can simplify various operational tasks. It enables users to remind the required party via chat or email, or assign tasks efficiently.
In Power Automate, there are three approval-related actions: Start and Wait for an approval, Wait for an approval, and Create an approval. Different dynamic content is available for later steps in each of these actions.
To source a link for a specific approval request, the Create an approval action is typically utilised, enabling direct interaction with the Respond link dynamic content. This link redirects user to the approval board in Power Automate, wherein their pending approval tasks are awaiting a response.
Several usage scenarios are possible for such a direct task link. For instance, a flow could be created automatically after a new request is registered in SharePoint, which creates a Planner task for the approver, providing a direct path to the approval request.
Building an Automated Flow Assigning Planner Tasks
The creation of an Automated Task Flow involves several steps. One first selects SharePoint for the flow's trigger and can set the monitoring of new items creation in required fields like HR and Leave requests. Following this, the addition of an action Church as Creating an approval is completed. It is key to ensure that approval details are rightly specified and notifications set correctly to prevent multiple notifications being sent to approvers.
An action creating a Planner task can then be made along with an update to task details using the information from the approval step.
Finally, the addition of the Wait for approval action could facilitate conditional actions based on approvals. An emailed notification could be sent, or the Approval status can be updated based on the outcome of previous steps.
Suggested Usage Scenarios
With the creation and update of Planner tasks including links to the approval request, any new SharePoint request activates an automated Planner task creation for the approver, alongside the direct link to the request. This approach could be adapted towards other instances too such mail or chat messages using Teams or Outlook actions or used in creating personal tasks with Microsoft To Do actions etc.
Considering the user and business-friendly applications of the said technology, the direct links to specific approval requests can be widely adopted in many business-related tasks.
Additional Information
Moreover, streamlining enterprise functions and making them efficient entails the proper use of technology tools such as Power Automate; this has the potential to drive processes more efficiently and quickly to improve business productivity while providing better user experiences. The automation of specific tasks such as approval requests, when properly applied, can revolutionize the way businesses operate.
Read the full article How to create a link to a specific approval request in Power Automate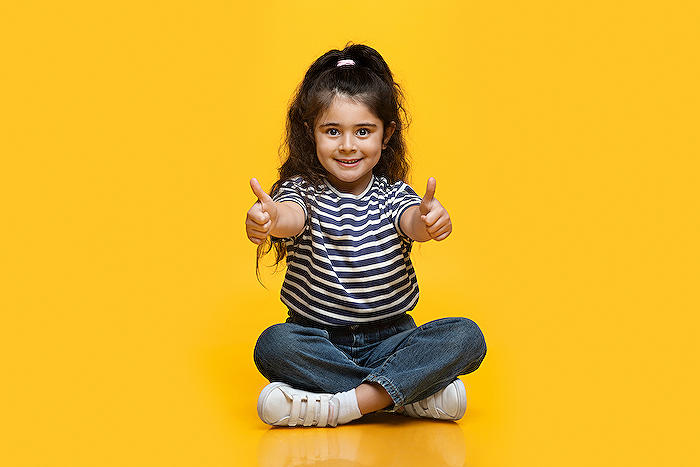 Learn about How to create a link to a specific approval request in Power Automate
Creating a direct link to a specific approval request in Microsoft's automation tool is crucial for every business in regards to reminding, assigning or notifying tasks that are pending approval. Whether it's an email reminder, task notification in Planner or To-Do, such a link becomes valuable in improving processes.
The automation tool presents three types of approval related actions. The "Start and wait for an approval", "Wait for an approval", and "Create an approval." However, to generate a link to approve a certain request, you need to leverage the "Create an approval" action. This action avails the "Respond link" dynamic content
This "Respond link" grants users direct access to the approval board with the pending task open and waiting for action. Notably, the link can be used when designing a work flow that activates when a new request is created.
The article outlines steps to create a flow in Microsoft Planner's tool. These include creating SharePoint's triggers for your flow, adding "Create an approval" action, creating a task, updating the task details, adding more optional actions, saving and testing your flow.
Let's take a look at a common scenario: Suppose you want to construct a flow that activates when a new request emerges in SharePoint, and this action creates a Planner task with a link approving the request for the approver.
Moreover, these techniques could be helpful in other scenarios as well. For instance, one can use the Microsoft Teams or Outlook actions to send out chat messages or emails with links approving actions. You can even create personal "To Do" tasks with links using the Microsoft "To Do" actions.
Several training materials are available for further learning and understanding. For instance, Microsoft offers an array of learning materials such as "Create and test an approval workflow with Power Automate", "Create approval flows with custom responses – Power Automate", and "Get started with Microsoft Automate approvals". Other resources like "Planner | Microsoft Power Automate" and "Power Platform Community Blog" also provide useful insights.
Remember, Microsoft's tool allows you to streamline tasks, automate workflows, and bring efficiency to your business processes. Hence, knowing how to utilize it fully is crucial for every business operator.
To improve readability and SEO rating, ensure that the sentences used in the blog post are understandable, easily read, structured, and with less complex words. The use of active voice is encouraged in this case.
In conclusion, the direct link to a specific approval request is one of the sophisticated features in Microsoft's automation tool. This feature improves the process of requesting approval and reminding those responsible for granting said approval. Important to note is that efficiency in businesses is improved significantly when these links are used properly. Knowledge on how to create these links should be essential to all organizations.
More links on about How to create a link to a specific approval request in Power Automate
Nov 8, 2019 — I have created power automate flow with , followed by . I do not see there is an option in ...
Mar 17, 2023 — Click Add an action and search for Create a task (Planner). · Click Add an action and search for Update task details (Planner). · Optionally, you ...
Keywords
Power Automate approval request, link creation Power Automate, Power Automate specific request, request link in Power Automate, Power Automate approval link, creating Power Automate link, Approval request link Power Automate, Power Automate request link creation, specific approval request Power Automate, Guide Power Automate approval link.