Adjusting Life Span of Meeting Recordings in Teams
[SharePoint Maven Inc](https://www.sharepointmaven.com) provides critical insights on setting a new duration for the retention of meeting records in the collaborative space known as Teams. Contrary to beliefs that the records persist indefinitely within SharePoint or OneDrive, they are actually retained for a finite period due to storage limitations. It is important that individual users and administrators are aware of these expiry dates and alter them as required. For more details around managing Teams' ecosystem, you can click [here](https://www.hubsite365.com/en-ww/pro-office-365/?id=d1ef2ad5-8c82-ed11-81ad-6045bd8f945c&topic=8904d497-c2da-ec11-bb3d-000d3a4860eb&theater=true).
With regards to the retention of Meeting recordings, default storage duration is set to 60 days. After this period, the video files are moved to the SharePoint recycle bin where they remain for an additional 93 days before deletion.
To alter the retention period of individual team meeting recordings, users have multiple options:
Accessing the video from the Microsoft collaborative Interface itself, users can click on the recording and alter its expiration date on the SharePoint Online interface.
Users can directly change expiration dates from SharePoint or OneDrive where these recordings are stored by default.
With the second option, the recording is saved within a channel folder in a designated 'Recordings' subfolder. Again, users can change the expiration date by clicking on the video recording and opening a Document Information Panel.
From an administrative standpoint, Teams-authorities can adjust default durations for Meeting recordings. After navigating to the Microsoft 365 Admin Center, administrators can alter the recording durations under the 'Meeting Policies' found in the Teams section.
This allows for the modification of default expiration dates for team recordings or to turn off expiration altogether. This flexibility in managing storage and improving housekeeping capabilities proves a useful tip for both single end-users and administrators.
General Information
As corporate communication evolves, platforms like Teams are revolutionizing remote collaboration. Among many features, the cloud-based storage of meeting recordings is an imperative one, often overshadowed by storage limitations and complex management. However, as indicated by SharePoint Maven Inc, there are easy ways to adjust these limitations to fit one's organizational needs.
Comprehending the default storage rules can help users and administrators manage space efficiently, avoiding the potential loss of valuable content. Remember that due to storage restrictions, video files are only retained for a limited time. Proactively changing their expiration dates can protect these files longer, helping businesses tap into past discussions and insights for a more extended period, thereby enhancing their collaborative endeavors.
Read the full article How to change the expiration date for Teams Meeting Recordings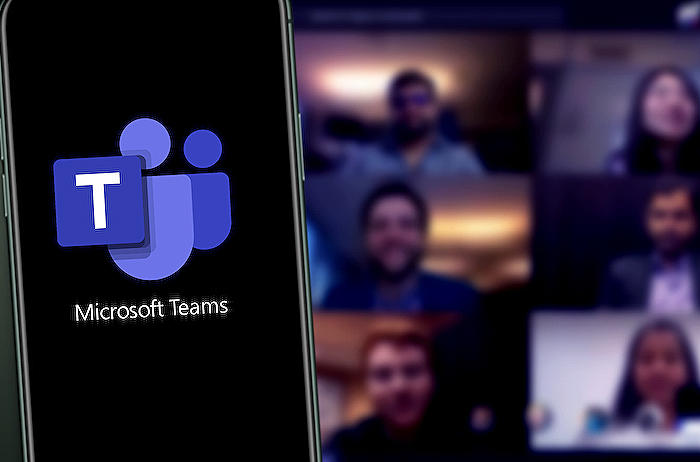 Learn about How to change the expiration date for Teams Meeting Recordings
Learning how to amend the duration of your meeting recordings kept in SharePoint/OneDrive is an essential function. Misconceptions can lead users to believe that these recordings are stored indefinitely, which is inaccurate. The significant storage space these videos consume thus necessitates managing them effectively.
For Admins and individual members, there are several methods you can learn from to change the duration/threshold of the Teams virtual meeting recording storage lifespan.
First, the default setting is worth discussing. Teams video recordings are now saved in New Stream, which is different from Stream Classic. The default duration for storage is 60 days post the recording date. Once this period lapses, the video is removed and sent to the SharePoint Recycle Bin, where it stays for an added 93 days before permanent deletion.
For individual members:
After recording and concluding a Teams meeting, numerous options can be used to increase the duration threshold.
The first method involves accessing the recording from the Microsoft Teams interface directly. Here, you can change the expiration date by clicking on the Expiration box and amending the date accordingly. Next, it can be extended for a specific period, set to expire on a particular date, or remove the expiration date entirely.
In another method, video recordings can be accessed through SharePoint since they are stored in SharePoint or OneDrive. Change of expiration date can also be done from the SharePoint side.
By default, the recording of the meeting is saved within a channel folder in the Videos subfolder. Here, the expiration date for the recordings can be changed. This process involves selecting the checkbox next to the video recording and then opening a Document Information Panel. Once the DIP opens on the side, it shows the default expiration. The expiration date field can then be clicked to change it.
For Admins:
As an Administrator, the default duration for the recordings can be changed. This is done by navigating to the Microsoft 365 Admin Center, followed by clicking on Admin centers, then Teams, then Meetings, and finally meeting policies. Here, under the Recording & transcription section, you can disable the meeting recording expiration altogether or amend the default expiration duration.
Having these skills is crucial for managing video recording storage space in Teams and SharePoint. Moreover, effective application will ensure video recordings do not disappear unexpectedly and remain easily accessible.
More links on about How to change the expiration date for Teams Meeting Recordings
Select from the menu options to extend the expiration. Options include "Extend by 7 days," "Extend by 30 days," "Extend by 60 days" and "Select a date." Or ...
Dec 23, 2022 — Option 1: Access the recording from Microsoft Teams · Click on the video from the Microsoft Teams interface · You will see the video player open ...
Keywords
Change Teams Meeting Recordings Expiry, Teams Recordings Expiry change, how to adjust Teams Meeting Recordings, Modify Teams Meeting Recordings Expiration, Expiration Date Teams Meeting, Update Teams Meeting Recordings expiration date, Teams Meeting Recordings expiration alteration, setting Teams Meeting Recordings Expiry, change expiration Teams Recordings, adjust expiration date Teams Recordings.