Summary of Blog Post by Priyesh Wagh (D365 Demystified) [MVP]
Managed Environments in the Power Platform Admin Center offer enhanced control over the administration of environments. This includes limiting App Sharing, applying Data Policies, and controlling Solution Checker's ability to import solutions in the case of critical issues detection.
For those equipped with appropriate permissions for administrative actions on Power Platform environments, navigation to the Admin Center is possible. From here, an environment can be selected, the necessary licenses reviewed, and preferences set for how you wish to manage the environment.
Enablement of Managed Environments brings key insights to your inbox. However, if there is a need to modify or disable Managed Environments, this can be achieved through editing the environment settings or using commands in PowerShell. Moreover, there is a notification when a Managed Environment is enabled for a particular environment.
Disabling of a Management Environment control can be actioned via PowerShell. Coincidentally, Microsoft has documentation on Managed Environments that provides more detailed guidance. In future posts, the author promises to delve into these features further, providing supplementary links to posts that articulate individual features.
Power Apps Management in General
Power Apps, part of Microsoft's Power Platform, provides an engaging and immersive way for users to develop low-code, high-impact custom business applications. With regards to Power Apps Management, a user doesn't necessarily need extensive IT expertise to manage and control the app environment effectively.
The introduction of Managed Environments further streamline this process by providing users more control over their administrative tasks. It allows limitations on App Sharing, applying specific Data Policies to the environment, and perform checks on imported solutions. This functionality enhances the security, compliance, and operational governance of the app environment.
Ultimately, the aim of Power Apps - or any similar low-code platform - is to democratize application development by empowering citizen developers to build their own applications, in an environment that allows for controlled and managed growth. With the Managed Environment feature, this goal is even further within reach.
For more detailed information about Power Apps and their management, visit the following link.
Read the full article Enable Managed Environments in Power Platform Admin Center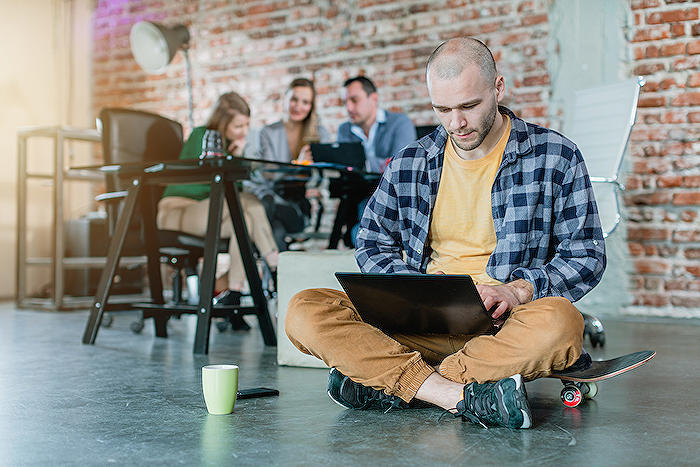 Learn about Enable Managed Environments in Power Platform Admin Center
Managed environments are features available in the Power Platform Admin Center. They offer a higher level of control in administrating the platforms with the potential to limit App Sharing, apply Data Policies to the environment, and influence Solution Checker's decision-making process when importing solutions.
The readers should note that the Solution Checker feature for Managed environments is in preview mode, hinting at the ongoing evolution of these features. As the breadth and depth of these features increase, this post will be regularly updated with links that provide detail about each of them.
To manage environments, the user must have adequate permissions to act as an administrator on the Power Platform environments. You can do so by navigating to the Power Platform Admin Center and subsequently clicking on 'Environments'. Make sure to review the License implications carefully.
Specify your preferences for managing this environment by marking them, then click 'Enable'. Relevant insights will be dispatched by email in due course. Confirmation that everything appears satisfactory is followed by clicking the 'Enable' button.
Administrators have the ability to edit or disable managed environments, a crucial feature that adds flexibility to how organizations manage their Power Platform deployments. If 'Edit Managed Environments' appears, it indicates that the Managed Environment feature is enabled for that environment. It is also possible to disable Management Environment controls using PowerShell.
Power Platform offers myriad functionalities apart from Managed Environments. Here is a short list of other Power Automate features that you might find interesting:
Filter Array in Power Automate
Select action in a Power Automate Flow
Blocking Attachment Extensions in Dynamics 365 CRM
Upgrade Dataverse for Teams Environment to Dataverse Environment
Showing Sandbox or Non-Production Apps in Power App mobile app
Create a Dataverse environment with Per User Plan Trial
Install On-Premise Gateway from Power Automate or Power Apps
Co-presence in Power Automate
Managed Solutions are similar to Managed Environments but also provide their own unique capabilities. To better manage an organization's Power Platform deployments, administrators should explore enabling both Managed Solutions and Managed Environments. Thank you!
More links on about Enable Managed Environments in Power Platform Admin Center
Jun 14, 2023 — Enable or edit Managed Environments in the admin center · In the Power Platform admin center, in the left panel, select Environments. · Select the ...
Oct 2, 2023 — Managed Environments is a suite of premium capabilities that allows admins to manage Power Platform at scale with more control, less effort, and ...
Sep 11, 2023 — The Power Platform admin center is a unified portal for administrators to manage environments and settings for Power Apps, Power Automate, Power ...
Keywords
Power Platform Admin Center, Managed Environments, Enable Managed Environments, Power Platform Management, Power Admin Environment, Manage Power Platform, Power Platform Admin Tools, Enable Environments, Managed Platform Admin Center, Enabling Power Platform Environments.