In his latest blog post, Stefano Demiliani explores various facets of app submissions to the Business Management platform, informally known as Dynamics 365 Business Central. This system is currently the most substantial app contributor to Microsoft's AppSource marketplace, boasting over 3500 published apps.
To submit an app to this marketplace, an offer needs to be created, and two validation checks need to be passed. These checks consist of a technical and marketing validation.
Once an app meets the set prerequisites, it's made accessible in the marketplace and can be installed directly from there onto any customer's tenant based on the allowed country accessibility.
A Deeper Dive into AppSource Submissions
The blog post also notes that when an app is published on AppSource, its id is linked to the corresponding offer, and each offer has its associated markets. Furthermore, intriguing queries have surfaced from partners such as whether the same app can be used on different offers or if a bundle of apps can fit into an offer.
In AppSource, an app with the same AppId cannot be published in different offers. However, with extensions having their offers in the marketplace, some inventive grounds can be explored to reach your objectives.
Demiliani covers two specific areas: publishing the same application under different offers & and the process of publishing a bundle of apps in an offer.
For the former, you can create an empty app A2 with an app.json file referencing the primary app A1. Aloing with that, a translation file should be added for each language you want to support on the new offer. An install codeunit can also be included if specific data initialization is required. Once you submit A2, a new offer is created in AppSource, and when a customer installs A2, the A1 app is installed automatically.
In the second case, if you wish to target an offer for a bundle of apps, you can create an empty app (BUNDLE1) with only the app.json file referencing all the apps you want in the bundle (A1 and A2 for example). When you submit BUNDLE1, a new offer is created in AppSource, and when a customer selects to install BUNDLE1, all the apps linked to BUNDLE1 will be installed automatically.
While these are not officially documented methods, they can be handy for anyone dealing with similar app submission scenarios in the AppSource marketplace.
Read the full article Dynamics 365 Business Central: AppSource submissions tricks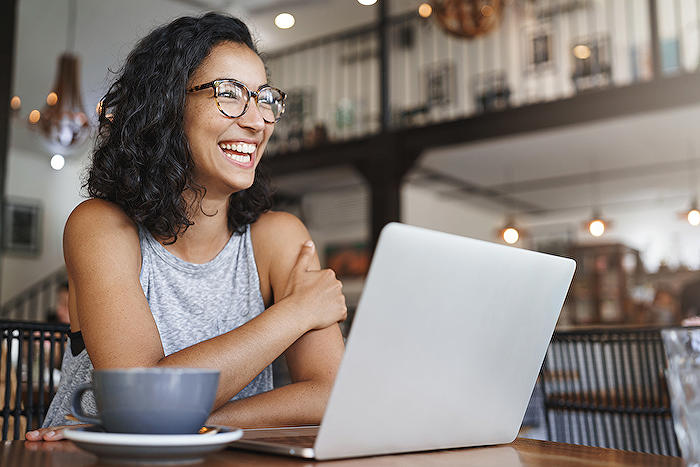 Learn about Dynamics 365 Business Central: AppSource submissions tricks
Pairing your digital solution with a platform known as Business Central (also referred to as Dynamics 365), can open a world of opportunities. As of the present, among all Microsoft products, this platform stands out with more than three and a half thousand apps published on its marketplace, AppSource.
Your desire might be to have your unique app listed on AppSource, a process that calls for several actions. Beyond merely creating your application, two validations are also needed. They consist of a technical one and an additional marketing centered validation. Should both be successful, an app's availability to customers will be confirmed.
Arguably, the most substantial base for these validations is the assumption of the global application of your app. In AppSource, the deployment of your application will only transpire after validation, ensuring that it fits for all existing customers relative to region-dependent availability.
The unique identifier of your application, known as the app id, is crucial and becomes linked with the specific offer you will have created once the app is in AppSource. Each offer boasts its exclusive markets, which makes mapping your digital solution increasingly important. However, you might still have more questions such as, is the same app usable on varying offers or is it possible to bundle apps in a single offer? Let's delve into these questions.
Separate Offers for Identical Apps:
Here, we axiomatically examine a scenario where a singular application - A1 - is required to be listed in more than one offer for reasons such as varying marketing tactics. The process involves creating an empty application, labelled as A2, and the only content for A2 will be an app.json file that refers to the first app (A1) as well as a translation file for the languages meant to be supported by the upcoming offer. The option to add an install codeunit exists if the requirement for specific data initialization arises. Once the freshly created app is submitted, a novel offer is up, and A1 will be installed upon any client's installation of A2.
Creating an App Bundle in an Offer:
In instances where an offer markets a bundle of applications at a predetermined fee with automatic installation after purchasing the bundle, a different strategy is required. The creation of an empty application, labelled BUNDLE1 takes place, while the app.json file inside BUNDLE1 will refer to all apps in the bundle (for example A1 and A2). Post submission of BUNDLE1, the creation of a new offer takes place. Once a customer decides to install BUNDLE1, all corresponding applications will be installed.
Note that these processes are not officially documented but can be utilized in the aforementioned scenarios. Therefore, keep these tips in mind as you find your app maneuvering its way in AppSource. Because the key to successful app submission is to scale through the validation process without any hitches, caution is advised to avoid mistakes and ensure the process smoothly runs its course.
Hence, the need to grasp these essential basics in order to maximize the potential of AppSource as a platform for digital solution distribution. The power and flexibility it offers, allows any Business Central user to tailor experiences that align more fittingly with their business requirements. Finally, innovativeness, precision, and a deep understanding of the app submission process are critical to a rewarding feat in becoming an Microsoft Application Source representative.
More links on about Dynamics 365 Business Central: AppSource submissions tricks
Apr 17, 2023 — To submit an app for Dynamics 365 Business Central in the AppSource marketplace you need to create an offer and then pass two validations:.
Apr 17, 2023 — To submit an app for Dynamics 365 Business Central in the AppSource marketplace you need to create an offer and then pass two validations:.
Business Central offers a user-friendly interface and integrates with other Microsoft products, including Office 365, Power BI, and Power Apps. It also offers ...
Keywords
Dynamics 365 Business Central, AppSource submissions, Business Central tricks, D365 AppSource Guide, Business Central AppSource submissions, Tips for Dynamics 365, Dynamics 365 submission tricks, Improve AppSource submissions, Dynamics 365 Business Central tips, Optimizing AppSource submissions