The Centre of Excellence (CoE) starter kit released in March 2023 is a beneficial tool for setting up the Centre of Excellence. Authored by Alex Shlega [MVP], the blog post discusses its open-source nature and the impressive team behind its development. This team continually seeks to solve starter kit related issues and remains committed to its enhancement. The blog also emphasizes the excellent functions housed within the starter kit, such as inventory tracking and more, which remains advantageous despite occasional issues.
With over 80 flows and 15 advanced applications, the CoE kit is not without complexities. However, the author insists that users should view it as an ongoing project rather than a fully developed product. The packet offers many benefits once users take time to finetune it according to their needs.
A reference inventory of Power Platform components, along with several other features stored in Dataverse tables, adds significant value to the CoE ensemble. The provision of the inventory and more bring out its potential, increasing its practical application in various scenarios.
Facing issues with the 'Maker Environment Request' application during a recent deployment attempt, the author provides a solution to the known issue. The solution involves making 'unmanaged' changes in the 'managed' components, with a cautionary note to remove these customizations in the subsequent deployments.
To ease the process, the author suggests setting up an alternate environment to apply these fixes. This setting can later be used to prepare managed corrections for the CoE through your solutions.
In the application studio, one can locate the 'Navigation_1' component and add 'Notifications: 0' to the table items within 'Maker – Environment Request' application. This procedure solves the known error. Additionally, the 'TemplateSize' property of Gallery3 components can be resolved by fixing its formula to prevent a division by zero error.
The author advises implementing the same fix for the 'TemplateSize' property of the 'Gallery3_2' component. Once saved and published, the application should run without any glitches. Additional Dynamics 365 details.
General Commentary on the CoE Starter Kit
The concept of a starter kit, particularly in a software context, is to provide a solid foundation and a stepping stone for beginners – it's a set of software utilities compiled to help users get started on a platform or framework with ease. Often open-sourced, as with the CoE Starter Kit, these utilities offer an abundance of features and facilities, tailored to a user's specific needs, making them a valuable asset. The CoE Starter Kit is a testament to such an idea, proving beneficial in setting up foundational structures, managing inventory, and other features based in Dataverse tables. Thus, despite its occasional complexities, the CoE Starter Kit remains an outstanding resource for users.
Read the full article Deploying CoE Starter Kit in March 2023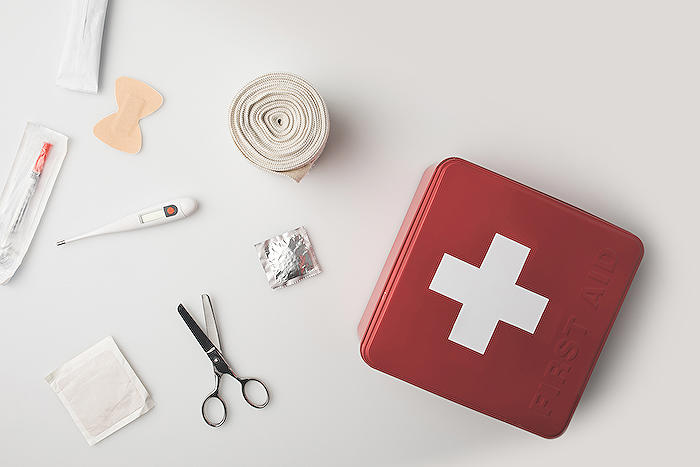 Learn about Deploying CoE Starter Kit in March 2023
The deployment of a COE Starter Kit in 2023 can be perceived as beneficial for setting up a COE (Center of Excellence). It offers an open-source approach which means community and collaboration are its core tenets. Despite being open-source, you will find a helpful team consistently working on its improvement. One should remember that like any other solution, this one also has its limitations.
The COE Starter Kit, now comprising 80+ flows and 15+ applications, is complex and extensive. As they are not just simple one-liner apps or single action flows but are intricate, issues can arise. However, the importance lies in understanding that this is not a completely equipped product. It requires some adjustments according to your specific needs, which will lead to beneficial outcomes.
Having an inventory of your Power Platform components stored in Dataverse tables is an added advantage, simultaneously, the COE Starter Kit offers much more. An example in context is an error that occurred during a recent deployment attempt with the Maker Environment Request app. This issue, along with other minor ones, was fixed, and steps were undertaken to prevent such future errors.
As instructed, the "Maker – Environment Request" application was edited in the apps section of the Maker Portal. In the app studio, the Navigation_1 component was located and "Notifications: 0" was added to the table items. Also, TemplateSize property of Gallery3 components was fixed to stop them from dividing by zero when there are no items in the gallery with a simple formula addition.
Edit the TemplateSize property of the Gallery3_2 component using the same formula as above, which takes care of the errors which in turn provides learning opportunities. Helpful documentation, guidance, and ways to adapt the CoE Starter Kit to an organization's needs can be found at the Microsoft Learn Platform.
Understand that deploying the CoE Starter Kit involves dealing with both managed and unmanaged changes, but it certainly adds value and enhances work efficiency. Some of the important resources to learn more about it include tutorials and guides on GitHub, Microsoft Learn and Power platform. You can also join the Power Platform Chat session scheduled for Apr 6 to gain more insights about the Starter Kit.
More links on about Deploying CoE Starter Kit in March 2023
Mar 30, 2023 — CoE starter kit can be of great help when setting up the COE, but, sometimes, you just have to remind yourself that it's, essentially, ...
Aug 2, 2023 — We recommend upgrading the CoE Starter Kit solution at least every three months. With the fast pace of change for Microsoft Power Platform, ...
Apr 13, 2023 — The CoE Starter Kit is updated each month. Learn best practices for managing the update process in your organization.
Keywords
Deploying CoE Starter Kit, March 2023 CoE Kit, Center of Excellence Start Kit, Install CoE Starter Kit, CoE Kit 2023, Implement CoE Starter, Learn CoE Starter Kit, Guide CoE Starter, CoE Kit Tutorial 2023, March 2023 CoE Deployment