Understanding Office 365 Encryption and Authentication in a B2B Collaboration Setting
The blog post from AlbertHoitingh.com is a useful discussion revolving around Microsoft Purview Information Protection (alternatively known as Microsoft Azure Information Protection), its encryption process, and impact on end-user experience, particularly in a business-to-business (B2B) collaboration scenario.
The blog outlines a scenario where an employee from Company X generates an Excel worksheet, assigns it the "Highly confidential" label, and grants user-defined permissions inclusive of an employee from Company Y. If both organizations utilize Microsoft 365 and Azure Active Directory, the encryption and decryption process might work differently than expected, potentially leading to error messages for the user.
The root cause lies in the interaction between Azure Active Directory's conditional access and guest users, Azure Rights Management, and Azure Information Protection. When a protected document is opened, all three services are contacted to confirm the document's rights and permissions. An issue may arise when the Conditional Access policies can't confirm if the user has the access to Microsoft Information Protection, causing the error message to be displayed.
Learn more about Office 365 security settings and Conditional Access
Managing guest access to your tenant's resources
The blog also discusses guest accounts, stating that the application of Conditional Access rules is possible and can be used to enforce Multi-Factor Authentication (MFA). It was further pointed out that sharing settings have undergone improvements to incorporate One Time Passcodes avoiding the necessity for external/guest users in Azure Active Directory.
The blog referred to possible solutions offered by Microsoft to circumvent access issues with protected documents. Those include using cross-tenant access settings, creating guest accounts, excluding Microsoft Azure Information Protection from any conditional access policy, or ensuring external users are not covered by any conditional access policy.
An interesting note is the new cross-tenant access settings feature. It not only allows more functionality but also fixes associated problems. It is considered the most suitable option for B2B collaboration.
Delving Deeper into Office 365 and Microsoft Azure
Office 365 and Microsoft Azure offer immense potential for organizations to streamline their operational processes and improve their security measures. By having a better understanding of their protective measures, such as Azure Information Protection, we can enhance B2B collaboration while maintaining a secure and controlled environment.
Especially in a global business landscape, the correct application of Conditional Access rules to guest accounts is invaluable. It enhances secure access while giving the right permissions to the required individuals.
Still, organizations should stay vigilant about updates and modifications in these platforms. Features such as cross-tenant access might not only boost collaboration efforts but also address potential hiccups along the way.
By remaining knowledgeable and adaptable, we can leverage these trends for better collaborative experiences and more secure interactions.
Read the full article Conditional Access policies and encrypted documents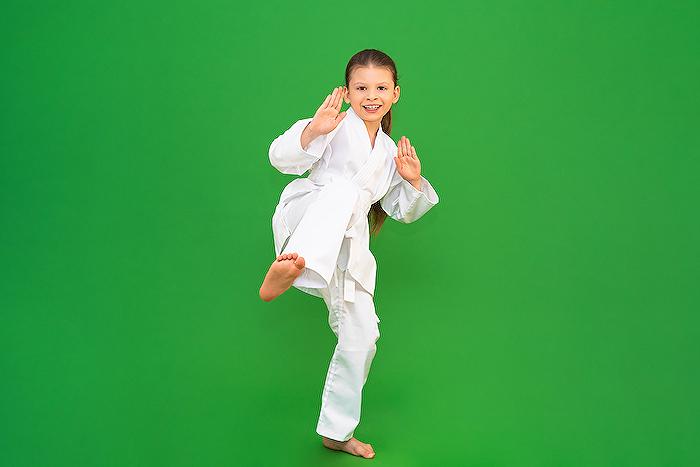 Learn about Conditional Access policies and encrypted documents
Microsoft's rapid innovations in its software services have made navigation and usage a bit challenging, especially concerning Conditional Access policies and the encryption of documents. This blog narrates the experience of an individual who encountered an error message during an attempt to access an encrypted document shared via the Microsoft 365 platform.
In the contemporary business setting, B2B collaborations need to go unnoticed, which has made seamless facilitation a necessary solution Microsoft 365 can offer. However, achieving secure and transparent collaborations involves more complexities than one might comprehend at first glance. This provides an insight into the specific issue encountered and proffers a step-by-step resolution scheme.
The subject matter's focus is on Microsoft Purview Information Protection, in relation to how encryption impacts the end-user. The scenario is quite simple; a classified Excel sheet is created and permission assigned – leading up to the point the document is shared, and the recipient attempts to open it, encountering an error message in the process. This sort of conundrum stems from the intricacies tied to Azure Active Directory conditional access and guest users.
The proficiency of authentication processes for Microsoft Purview Information Protection is explored, with an emphasis on its dependencies on Azure Rights Management and Azure Active Directory for user authentication. Documents' encryption and decryption rely significantly on the Azure Active Directory, and confidential documents cannot be decrypted without an Azure Active Directory or Microsoft Live account.
Consequently, proposing a resolution entails understanding how Conditional Access works within the Azure Active Directory. Having such access rules aligned with Azure Active Directory as part of a zero-trust architecture is common practice and quite beneficial when properly harnessed; it is typically applied to all users and applications.
These rules apply to internal and external users alike and can be directed towards particular cloud applications. The obvious solution would then imply extending Conditional Access to guest users – individuals whom organization X has granted conditional access to. If guest users were allowed in the tenant, this issue would resolve itself.
However, to simplify the procedure further, Microsoft took steps to ensure no external or guest users are created unnecessarily. The collaboration was enhanced with One Time Passcodes (OTPs) issued via email without creating additional users. SharePoint Online now utilizes the concept of a SharePoint Online guest account, which doesn't equate to an Azure Active Directory guest account.
Basing off this information, one could infer that at this time, not many actual guest users are included in your tenant. Still, there exists an alternative that offers a comprehensive solution: integrating Azure B2B for SharePoint and OneDrive.
Revisiting the core issue, the user from organization Y faced an error specifying that no guest user exists in organization X's tenant. Although both users met the requirements, the problem tied to Conditional Access and guest accounts. Mainly due to the lack of guest accounts in the tenant, the Conditional Access rules couldn't determine user accessibility to the Microsoft Information Protection platform. Thus, the document couldn't be opened, and the error message was shown.
Microsoft acknowledges this scenario and provides four possible solutions, like utilizing cross-tenant access settings, creating guest accounts, removing Microsoft Azure Information Protection from any conditional access policy, and removing external users from the scope of any conditional access policy, including Microsoft Azure Information Protection. As a short-term solution, removing this platform from any conditional access rule may serve best, while as a long-term solution, leveraging the cross-tenant access settings would be optimal.
This article hopes to provide more context and solutions regarding challenges faced with encrypted documents conditional access in Microsoft 365. It includes links to additional information and further readings.
More links on about Conditional Access policies and encrypted documents
Sep 2, 2023 — In this article. Cross-tenant access settings and encrypted content; Conditional Access policies and encrypted documents; Guest accounts for ...
Mar 24, 2023 — What do conditional access, guest users and information protection have in common? They might frustrate a user. So check this out.
Sep 21, 2023 — Use Conditional Access policies to apply the right access controls when needed to keep your organization secure. Important. Conditional Access ...
Keywords
Conditional Access policies, encrypted documents, document encryption, access controls, data protection, security policies, encryption policies, network security, controlled document access, secure document handling.