In this insightful blog post by Ben den Blanken, a known Power Addict, he shares his experience with Vertical Buttons for Power Virtual Agents. His focus is particularly on the classic designer using Bot Framework Composer and the new authoring feature coming to Power Virtual Agents, known as Copilot. With the introduction of Copilot, the blogger questions if his previous posts on the subject are becoming outdated.
His experiment mainly surrounds his initial experiences using Copilot, a prompt engineering feature, for Power Virtual Agents, and its possible improvements in user productivity. He begins by creating the first ChatBot, designing the initial question which directs the users to the appropriate topic, such as Account, Order, or Store information, or Others.
The blogger's aim is to generate a warm welcome for the users by providing them with a choice of four options, Account, Order, or Store information, or Others, after they greet the bot. To his satisfaction, this tool produces the desired results. The constructed question is both welcoming and adequately represents the tone he wanted to achieve.
Den Blanken then moves onto testing the enhancement capabilities of Copilot. He tries to change the present options to Vertical Buttons using a particular prompt. This attempt is unsuccessful, with Copilot stating changes have been made though no real modifications have occurred. He attributes this to the ambiguity of his prompt, and hence, attempts it again with a clearer instruction.
In his subsequent attempt, the author asks the bots to change two nodes to a single card, query the question within the card, and lay out the options as buttons. While this doesn't entirely fulfill his expectation, Copilot does create an Adaptive Card, which in itself is a significant task.
In the final verdict, Ben refrains from making a definitive statement about Copilot's effectiveness from just this one scenario. However, he does remark that Copilot may not prove useful if the builder is less knowledgeable about converting choices into vertical buttons. On the other hand, it does bring profound productivity increase when used by someone who knows what they need.
Further Discussion on Microsoft Sales Copilot
Microsoft Sales Copilot, commonly known as Copilot, brings to table an element of automated prompt engineering for Power Virtual Agents. Its ability to create Vertical Buttons for the new authoring experiences in Power Virtual Agents holds a lot of promise. The platform allows easy constructions of an interactive interface, enhancing the productivity in the process. It works best when the user has a clear understanding of the desired results. The tool's Attributes include providing better assistance to users, adapting to the desired tone of conversation, and enhancing productivity. Visit this link for more information on Microsoft Sales Copilot.
Read the full article Can Copilot for PVA build a Card with Vertical Buttons?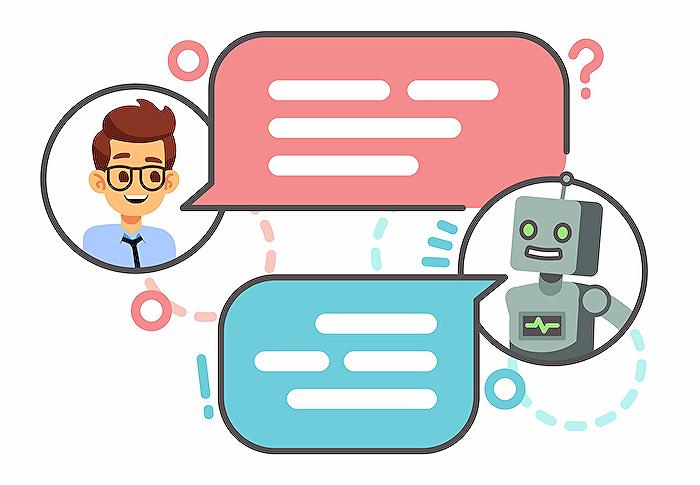 Learn about Can Copilot for PVA build a Card with Vertical Buttons?
The topic of this article revolves around Power Virtual Agents (PVA) and Copilot, a cutting-edge feature introduced by Microsoft. Venturing into this subject requires a deeper understanding of Microsoft's software and artificial intelligence technology. The main concerns are understanding the applications of PVA, associated tools such as Bot Framework Composer and Boost Conversation, and Copilot, an AI bot-building tool.
To broaden your knowledge, various resources and courses could be taken into consideration. Microsoft offers an extensive set of free and paid courses on its popular platforms, including its Power Platform, Microsoft Learn and LinkedIn Learning. The platform's certifications, such as the Microsoft Certified: Power Platform Fundamentals, can also be beneficial. Exploring these resources provides a substantial understanding of PVAs and their capabilities.
Now, let's delve into the nitty-gritty of creating vertical buttons for PVA chatbots, where Copilot comes into the picture. Microsoft's Bot Framework Composer, a tool for developing flexible enterprise-grade bots coupled with an intuitive UI platform makes the task quite manageable. This tool was illustrated in the article with examples and by implication, the composition of vertical buttons.
Introduction to Bot Framework Composer
Studying Flexible Dialog Control in Bot Framework Composer
Building productive bots with Composer
Next, the piece navigates the utilization of the Power Virtual Agents' Copilot feature. A hands-on course directly from Microsoft Learn called "Creating Bots with Power Virtual Agents" can provide step-by-step instructions on how to employ this tool effectively. Here, you will comprehend just how the Microsoft Sales Guiding Force feature enhances bot building with natural language capabilities.
Indeed, training courses alone are not enough. It is equally important to keep yourself updated by publishing and reading blogs, attending webinars, and participating in forums or on Stack Overflow. Engage with the community of users who share their experiences, troubleshooting solutions and provide updates on new launches. Websites such as Stack Overflow and GitHub are recommended for this purpose.
Finally, ensure your knowledge extends to Boost Conversation for Power Virtual Agents. Having a broad understanding and practical experience of the different components of the Microsoft Power Platform will allow you to take full advantage of its capabilities.
To summarise, learning about Power Virtual Agents and Microsoft's AI Assistance requires a blend of theoretical and practical training. Combining resources available from Microsoft Learn and LinkedIn Learning, getting hands-on experience, and updating yourself through blogs and forums is the recommended course of action.
More links on about Can Copilot for PVA build a Card with Vertical Buttons?
Mar 17, 2023 — It does help you when you know what you need. My early verdict is that using Copilot will definitely be a large productivity boost.
New Blogpost! Can Copilot for Power Virtual Agents make my blogposts around Vertical Buttons obsolete? I am a big fan of the Copilot concept Microsoft ...
Nov 17, 2022 — Can Copilot for PVA build a Card with Vertical Buttons? Boost conversation for PVA – When should you use it? Use Template Tasks to separate ...
Keywords
Copilot PVA Build, Vertical Buttons, Card Creation, AI Copilot, Button Card PVA, Copilot Card Builder, Vertical Card Buttons, PVA AI Builder, Copilot Vertical Buttons, PVA Card Design