Renowned developer "Lewis Baybutt [MVP]" shared his experiences and knowledge about enhancing the user experience of an application. The blog mainly focuses on fashioning an application to trace beverages according to the alcohol or spirit preferred by the user. According to Baybutt, apart from the functionality, the appearance and user-interface (UI) also contribute to the overall user experience (UX).
The author indicated the importance of considering UI not just as GUI (Graphical User Interface) but also as modalities through which users interact with the application such as using a screen reader or a keyboard. In the light of these aspects, in his post he imparted certain style tips to enhance the app's GUI.
According to Baybutt, basic styling didn't take up much time yet the outcomes were impressive, thus proving how styling could transform an application drastically. Using a few simple tips, he managed to turn the existing app into an attractive and user-friendly interface.
Explaining how he approached the styling of his application, Baybutt elaborates on customizing the background, in two ways. You can either utilize a jpg file, or use CSS to create a gradient on the screen. In his case, he used a simple jpg file for simplicity. Baybutt referred to an efficient website which offers swift access to gradient images including both CSS snippets and jpg files.
A vital part of the UI he decorated, was the search box. He layered an input box with a HTML text control and some content to give an impression of a normal input box. The box was then made transparent, maintaining its normal text color and hence enhancing its appeal.
Baybutt demonstrates the meticulous styling of the card gallery contained within the application. He used a HTML text control along with numerous HTML and inline styling commands to fashion an appealing card with white background, rounded edges, and a pleasant drop shadow. A primary text label carrying the name of the drink and a secondary text suggesting the glass to use, both with varying font weight and color, were used to further style the card.
In the blog post, Baybutt has elucidated a successful way of combining a robust API with Power Apps and Power Automate Cloud flow. He wraps up his post by encouraging readers to ask queries in the comments, promising to help to the best of his abilities.
Developing a Modern and User-Friendly Application
In summary, enhancing the User Interface of an application is crucial in terms of functionality and aesthetics. An application gains popularity not only by the solutions it provides but also through the elements of UI and UX it offers. Hence, Baybutt emphasizes on the significance of both GUI and additional interaction methods.
The concept of styling an application is well explained using the example gallery and search box. Using HTML text control and inline styling can dramatically improve the UX of an application, thus confirming that a user-friendly interface invites more user adoption. In conclusion, a greater focus on improving the GUI elements potentially increases the user interactions with the application.
Read the full article Building a cocktails finding app – Part 3 – Some styling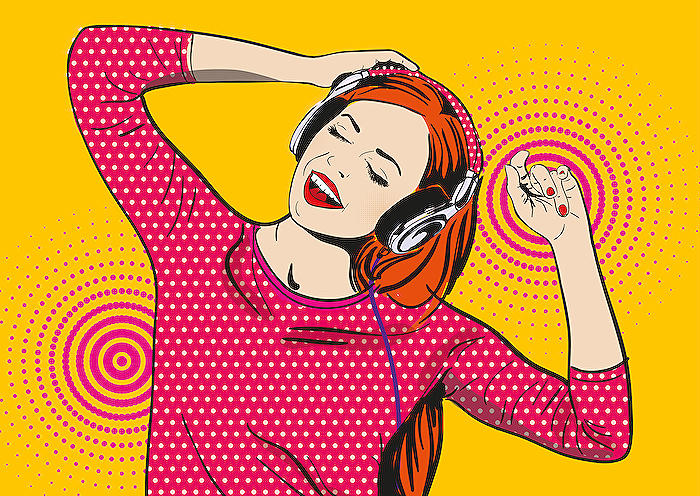 Learn about Building a cocktails finding app – Part 3 – Some styling
The blog delivers a step-by-step guide to enhancing the UI/GUI features of a cocktail finding app. It contours the value of interface designing and how it strategically attracts user engagement. A breezing, intuitive UI can immensely upgrade the UX and contribute to expanded user adoption.
The writer keenly brings attention to the fact that user interface involves more than just graphical interaction. This includes other key interacting methods, for instance, using keyboard commands or using a screen reader. Nonetheless, the focal point of this write-up is centred around tips and tricks of enhancing the graphical user interface of the cocktail finder software.
While elaborating on the platform construction, the author shares a glimpse of their personally styled app. Keeping simplicity and fluency in mind, the writer emphasizes that software refinement surely goes beyond what has been discussed and demonstrated in the write-up. The aim was to provide a basic start-up demonstration.
Diving into specific details, the author explains various segments of the platform and how to enhance those for a friendlier interface. Stating some options, it was shared that for setting up the background, one could either simply use a jpg file or they could opt to use some CSS to render a gradient on the screen. In this instance, the author preferred using an uncomplicated jpg file for better comprehension by the readers.
The next spotlighted element was the search input box. To establish its outlook, a HTML text control was used layered with an input box. This ensured an appealing look along with intact functionality. Furthermore, an image was added with a border radius manipulated to display it as a circle. The font style and color were also duly adjusted for an impacting visual.
Finally, the author summarizes included areas of discussion – interacting with the necessary API, integrating data into PowerApps via Power Automate cloud flow, and refining the graphics of the platform for pleasant user experience.
The blog post is a beneficial point of start for enthusiasts interested in UI /GUI designing and seem intended for a more technology-competent audience. Relevant training courses to further delve into the topic may include the 'Microsoft 365 Certified: Developer Associate' and 'Microsoft Dynamics 365 Power Platform Test Framework'.
More links on about Building a cocktails finding app – Part 3 – Some styling
Apr 11, 2023 — Now my gallery shows results of cocktails based on a spirit I search for! Check it out… I've added some further styling to my app to make it ...
Keywords
Cocktails Finding App, App Styling, Building App Series, App Development, Mixology App, Cocktail Recipes App, Mobile App Design, Beverage App Development, Cocktail App Interface, Part 3 Building App