A Review of the Power Virtual Agents Boost Conversation Feature
The author, Ben den Blanken, an MVP Power Addict, takes a look at how generative Artificial Intelligence (AI) from companies such as OpenAI has progressed by leaps and bounds, citing examples of DALL-E and ChatGPT. Notably, this advance has been noticed by tech organizations, with Microsoft integrating these AI models into its products. A specific focus is placed on the Boost Conversation feature for Power Virtual Agents (PVA).
Boost Conversation for PVA is described as a feature that links your PVA to your chosen website, reading and indexing its content. The AI utilizes Azure OpenAI services in combination with Bing to accomplish this. Instead of utilizing the extensive knowledge of the internet as ChatGPT 3.5 does, the AI limits its range. This leads to the question of whether this narrowing down is a brilliant decision or a product team error.
The author applauds the smart integration of Boost Conversation for its ability to enhance the user-bot interaction flow. However, he also mentions the downside - slightly longer durations to process accurate information or interaction.
He provides an example using his own website. Creating a PVA for his blog means helping the user find suitable content and not redirect users away from the site. He also highlights the benefits of the Bot Content Moderation option, mentioning tests with responses depending on different moderation settings.
Next, the author goes into detail about when to use the Conversation Booster. Microsoft suggests its use as a final fallback prior to agent escalation, following these order; Authored Topics, FAQ – Scripted responses, Conversation Booster generated responses, and lastly, Escalation to a live agent.
The author reveals that he isn't essentially satisfied with the answers generated, leading to an example of an Authored Topic where he can present his information in an appealing manner. This approach brings forth better identification with the platform and how the author wishes to present himself.
In conclusion, the author believes the main use of Boost Conversations centers around generic Bots that answer initial queries before switching to a Live Agent. Although he plans to explore the feature further, the author declares the launch impressive, highlighting the integration of OpenAI's Large Language Model into PVA and the features around Boost Conversations, guiding users to use this feature in their own context.
General Overview of Chatbots
Chatbots, such as the sophisticated Power Virtual Agents, continue to revolutionize the technology landscape. They interact using advanced natural language processing systems. Created to simulate how a human might react during conversations, these Virtual Agents have found multiple applications. They interact with users, answer queries, and guide through websites.
Initially used for simple customer service and request processing, advanced bots can now provide weather updates, gather user's perceptions, automate tasks, and even offer cognitive insights. Their benefits include saving time and money, generating leads and revenue, guiding users to better outcomes, and providing after-hours assistance. Microsoft's incorporation of AI models like OpenAI into their products, particularly Power Virtual Agents, exhibits a glimpse into the future of digital interaction and the potential of AI in transforming our experiences.
Read the full article Boost conversation for PVA – When should you use it?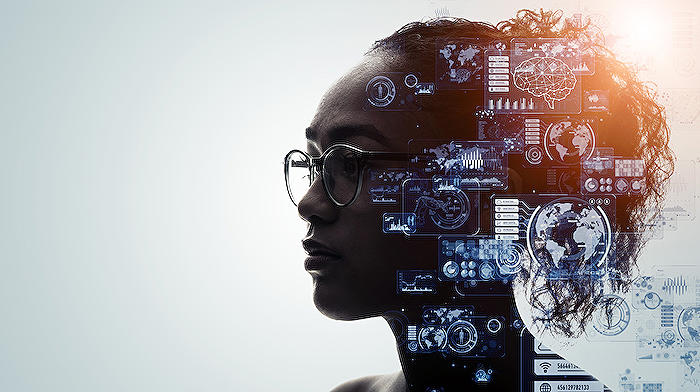 Learn about Boost conversation for PVA – When should you use it?
Artificial intelligence continues to evolve with pivotal advancements by notable tech companies across the globe. Microsoft's Power Virtual Agents (PVA), one of the key players, is taking giant leaps in AI, pairing with Azure OpenAI and Bing services to optimize the chatbot user experience.
Boost Conversation, specifically for Power Virtual Agents, is a feature that allows PVAs to be connected to any website. This feature indexes the content of the chosen website and utilizes the data present to answer chatbot queries. It's a unique way to answer user questions based on specific data instead of using wider internet knowledge.
But when should you implement Boost Conversation, and how could it be beneficial? PBAs currently assist users in accomplishing tasks in a conversational manner. However, when the interaction gets lengthy or contains detailed information, chatbots are seen as inefficient. Boost Conversation aims to resolve this issue, focusing on tackling specific user requirements such as answering detailed questions or completing a service request.
Here's an example to showcase the usefulness of this tool: if you've created a PVA for a blog site aimed at sharing knowledge, you'll want it to help users find the relevant content on your site. This is where Boost Conversation steps in, utilizing OpenAI to find accurate information from your site, keeping readers engaged, and improving their overall experience.
Considering this scenario, Boost Conversation's effectiveness becomes even more apparent. For instance, Microsoft proposes using Conversation Booster as the final measure before escalating the matter to a live agent. PVA will follow a definitive order before calling an agent: authored topics, scripted FAQs, generated responses by Conversation Booster, and lastly, reaching out to a live agent.
Boost Conversation really shines when used to build a more generic bot—specifically, one that attempts to answer basic queries before handing over to a live agent. This tool saves plenty of time without the need to create FAQs or topics. Also, the ability to solicit feedback on its responses improves the dialogue design process. Despite it being a new feature, Boost Conversations, when integrated properly, can prove to be a game-changer in customer service and user engagement strategies.
However, it is wise to further test this feature before concluding its effectiveness. For instance, exploring its integration with other Microsoft Power services, checking its ability to escalate to agents from a Boost Conversation answer, among other tests.
To conclude, technologies like Boost Conversation widen the horizons of chatbot capabilities, making them more than just an answering tool. Equipped with AI, they can now form a bridge between companies and consumers, offering personalized, effective assistance. The integration of such technology within Power Virtual Agents showcases the innovation within AI and promises the advent of more exciting updates.
More links on about Boost conversation for PVA – When should you use it?
Mar 9, 2023 — Boost Conversation allows you to wire up your PVA to a website of your choosing. Meaning it will read the content of that website and index it.
Oct 3, 2023 — Increasing your bot's reach · Under Boost conversational coverage, use the checkbox for generative answers to enable or disable the capability.
Keywords
Boost conversation, PVA, When to use PVA, Improve PVA, Conversation improvement, PVA strategies, PVA optimization, PVA effectiveness, Enhancing PVA, PVA usage tips