A Recap of Microsoft 365 Evolution: Azure AD Admin Center Transitions to Microsoft Entra Admin Center
On December 2022, Microsoft announced through notification MC477013 that Azure AD admin center would be replaced by Microsoft Entra admin center to offer a unified identity management platform. This alteration, scheduled to take effect from April 1, 2023, symbolizes the ongoing modification within Microsoft 365.
The relevant adjustment ranges from significant functional enhancements like the introduction of Microsoft 365 Copilot to minor alterations in user interface appearances.
The unification of Azure AD with its identity and access solutions can also be perceived as a strategic move by Microsoft to attract organizations towards its identity governance and other solutions. Every time the user opens the admin center, he/she can explore these solutions.
Simultaneously, the legacy Azure AD admin center will operate till May 2023 allowing non-Microsoft 365 users to manage Azure AD through the Azure portal.
Microsoft has a history of initiating several rebranding campaigns and renaming solutions, often without an apparent reason. These adaptations affect a broader technical community, impacting documentation, training curriculums and necessitating content updates.
The replacement of naming patterns from Azure AD admin center to Microsoft Entra admin center extends beyond a mere search and replaces operation. The renaming often introduces modifications to the options available in the admin consoles.
Despite the impacts of such alterations, Microsoft continues to retain the liberty of making changes as deems fit. Offsite content producers need to remain proactive and adapt to these changes effectively.
For a closer look at the Microsoft Entra admin center, click here.
Further Thoughts on Microsoft 365 Developments
The constant evolution within Microsoft 365 highlights the company's commitment to improve and unify their service offerings. The transition from Azure AD admin center to Microsoft Entra admin center signifies a broader strategy to offer a seamless experience to their users.
The introduction of new functionalities and rebranding of existing features aims at improving the ecosystem and making it more comprehensive. Although these changes may impose a short-term burden on content creators and the technical community, they are essential components of Microsoft's strategy to maintain cutting-edge technology.
Seeking the community's pre-approval for such changes may not be feasible, the onus therefore remains on the tech community to adapt and manage these changes effectively.
Overall, Microsoft's handling of ongoing changes and the capability to update their complete offerings in response to changing customer requirements exemplifies how the company continues to evolve and stay relevant in emerging business environments.
Read the full article Azure AD Admin Center Moves to Microsoft Entra Admin Center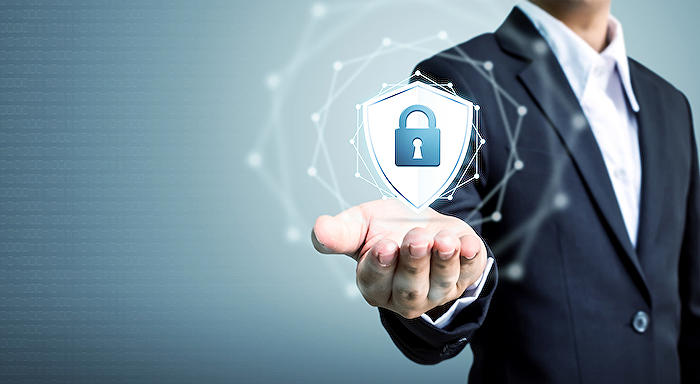 Learn about Azure AD Admin Center Moves to Microsoft Entra Admin Center
In an era characterized by rapid technological updates, corporate adjustments, and an ever-evolving digital landscape, it comes as no surprise that Microsoft 365 is dashing towards an immense and constant wave of changes, including this recent update about the replacement of the Azure AD admin center with the Entra Admin Center.
This will be effective starting from April 1, 2023, and it signifies Microsoft's ongoing efforts to unify and simplify its product offerings and interfaces. This unification means the Azure AD identity management platform will seamlessly combine with Microsoft's identity and access solutions, thus offering a integrated, user-friendly platform that is palatable and accessible to users who may not have previous exposure to these features.
The Entra Admin Center will also provide users with a host of identity governance solutions and other tools, making it the go-to hub for accessing Azure AD. Despite the change, Microsoft's statement assures that the original Azure AD Admin Center will still be functional until May 2023.
Noteworthy Rebranding Initiatives
Microsoft is known for its penchant for product rebranding. From Microsoft 365, which housed the subscription version of the Office apps to Microsoft Purview that unified various compliance solutions, the tech giant's love for rebranding is quite evident.
Interestingly, some changes may seem trivial. For instance, the recent adjustment where Teams now uses the "EA" indicator instead of "P" for users running the preview version of the software. Despite the lack of apparent value addition, it half-heartedly aligns with the naming scheme utilized in spaces like the Office Insider program.
Impact of Naming Alterations on the Broader Technical Community
When Microsoft alters names or branding, it does so for its specific reasons. Although these reasons might not be considered from a community perspective, the ripples of these changes cut across documentation and training.
Cases where product names change can imply costs and effort for content producers. For instance, video training companies that teach the Azure AD admin tools usage will need to update their materials or even recreate their video content. This presents a considerable resource challenge.
Books covering various topics affected by such renaming adjustments will also need to revamp, and this goes beyond just replacing old names with new ones in text. For example, switching references from Azure AD to the Entra Admin Center calls for in-depth adjustments in different spheres of administrative consoles.
The Constant Wave of Adjustment Within Microsoft 365
Microsoft's trajectory shows they don't seek consensus from the technical community before triggering name changes. These changes, irrespective of sentiments, are bound to continue. An example is their recent decision to stop accepting inbound emails from old and vulnerable on-premises Exchange servers to protect Exchange Online.
For content producers and related stakeholders, the task is to keep up with these changes and adjust as needed. For example, replacing all Azure AD admin center references, will be a task that will soon become crucial.
More links on about Azure AD Admin Center Moves to Microsoft Entra Admin Center
Dec 1, 2022 — Get to know the Microsoft Entra admin center ... Safeguard your organization with the multicloud identity and access management solution used by ...
Mar 27, 2023 — In this case, the Azure AD admin center is moving to the Microsoft Entra admin center. Microsoft has its own reasons for making this change, ...
Keywords
Azure AD Admin Center, Microsoft Entra Admin Center, Azure transition, Microsoft Azure updates, Entra Admin updates, Azure to Entra migration, Microsoft IT management, Azure Admin changes, Microsoft Entra Center, Azure Admin Center Migration