The text discusses PowerBI's low-code paginated reports, detailing their creation, publishing, and formatting within the Power BI service. You can create paginated reports in any workspace, complete with formatting and styling, that can be exported with these characteristics intact. The article emphasizes that Power BI Report Builder is not necessary for this process.
You require a license for creating Power BI paginated reports. The article mentions free licenses, Power Bi Pro licenses, or a PPU license are available. With a free license, you can publish paginated reports to "My Workspace".
Three places to create paginated reports are highlighted; in list view, Data hub view, and the Dataset details page. Regardless of where you begin, the paginated report online editing experience opens.
Tables can be created by selecting field names in the Data pane. Once a query is run on the dataset, the resultant formatted table features on the paginated report viewer.
The columns in the Build pane can be reordered, and defaults can be changed. Formatting and styling of tables are possible with the built-in format options.
The paginated reports can be edited online and images or text boxes inserted for branding or description purposes. However, inserted images must be externally sourced and available online without needing authentication.
The export functionality of paginated reports is robust, and works with multiple formats. Saved reports can be sent to any workspace.
Deep Dive into PowerBI's Low-code Paginated Reports
The creation and formatting of PowerBI's low-code paginated reports is a powerful tool. Its use is simplified by engaging the appropriate license type, and users can start from a variety of points within the workspace. The article highlights the ease at which tables can be made, and columns can be reordered or edited. Adding images and text boxes to reports has also been made easy, allowing users to customize these with very little effort or understanding. Saving and sharing these reports is completed with minimal clicks, enhancing the utility of this prominent PowerBI feature.
Learn about PowerBI - Low Code Paginated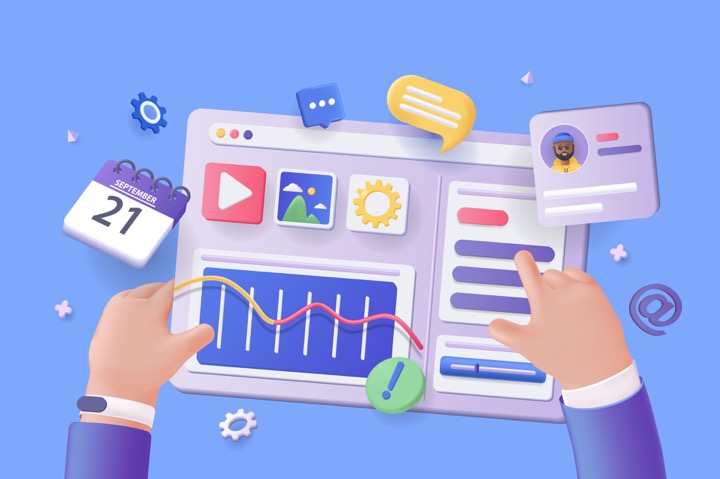 The text discusses the new Paginated report authoring experience in Power BI service. This feature allows users to create paginated reports, apply styling, and export them while retaining the applied formatting. Even if the workspace is not in a Power BI premium capacity, the paginated reports can be created. Users do not need a license to download Power BI Report Builder from Microsoft Download Center. With a free license, paginated reports can be published to 'My Workspace' in the Power BI service, and Pro or PPU license holders can publish paginated reports to other workspaces. To get started with creating a paginated report from the Power BI service, users can start from one of three places: list view, Data hub view, or Dataset details page.
More links on about PowerBI - Low Code Paginated
Aug 29, 2023 — In this article, I'll show you how to use low code authoring for paginated reports in Power BI in five simple steps: Enabling Low Code Authoring ...
Jul 26, 2023 — Low code paginated reports allow users to easily create and export paginated reports on the Power BI service. This feature offers a simple and ...
Jul 25, 2023 — It's nice to see improvements to authoring paginated reports in the service. In my line of work there are still use cases for these types of ...
We are excited to introduce an easy new way to create and export paginated reports on the Power BI service. Check out this quick video tutorial.
May 24, 2022 — Microsoft's juggernaut BI platform now lets business users build their own data marts, without the customary shadow IT trappings.
Jun 2, 2022 — Microsoft is doubling down on its low-code push spearheaded by its Power Platform, just revamped with a new offering called Power Pages for ...
The introduction of a low code authoring experience for paginated reports has made it much easier for users to get started and create these reports.
Keywords
Microsoft Expertise, Power BI Service Guide, Power BI Report Building, Microsoft Power BI Tools, Create Paginated Reports Power BI