Summary: Dynamics 365 Sales 2023 Release Wave 1
The 2023 Release Wave 1 from Dynamics 365 brings exciting updates specifically designed to heighten the sales experience. Noteworthy features enhancing the functionalities of sales departments include SMS interactions with customers, more adaptable sales sequence, and an intuitive organization chart. These upgrades, however, are works in progress, and we may see changes, removals or additions as needed. The 2023 Wave 1 promises to deliver significant sales boost with its upgrades, the details of which can be found here.
The version enables Sales representatives to use SMS for customer interaction; a capability that needs an SMS provider like Twilio and TeleSign. The new version helps sound business communication by providing a consolidated channel allowing all team, to interact via the same number.
Another upgrade involves personalizing the sales approach by enabling sales reps to switch the order of actions in a sales sequence. This can increase sales effectiveness as it factored in that no two deals have the exact same approach, making it relevant for adaptable business behaviours. A smart organization chart provides a visual display of key stakeholders for each account, enhancing understanding of stakeholder relationships and the activities related to them.
The software now also allows multiple sequences for one record, each sequence assignable to different individuals. This feature is especially useful when more than one person is working on the same account or when each individual has different processes based on their sales role.
When dealing with sequences, the looping of repeated steps can be streamlined. This will allow sales reps to configure continuously repeating steps until certain criteria are fulfilled. A new feature facilitating creation from a template for sales sequences also makes the sequence creation process more straightforward, allowing sellers to share templates among one another.
For sales managers, it offers an embedded Powerbi report-style dashboard to monitor the sales teams. Specialists can easily capture important details of sales calls with a function segmenting information into Budget, Authority, Need, and Timeline categories for easy reference.
Additional features include built-in personal data redaction from customer calls, real-time suggestion generation during sales calls, intelligent data integrity enhancement, cross-sell & upsell proposition setups based on historical data, and revamped user experience with enhanced opportunity forms. Bulk import of leads without duplicates, leaving room only for unique entries is also part of the update.
The 2023 Release Wave 1 is indeed a comprehensive toolkit aimed to redefine the standard of Dynamics 365 Sales service.
A Deeper Dive in Dynamics 365 Sales
Dynamics 365 Sales is designed to integrate deeply with existing Microsoft technology suite, and its goal is to provide seamless, end-to-end sales functionality. Designed to streamline business tasks and drive operational efficiency, features like predictive forecasting, automated notes, insights and behavioural analytics promise to create profound business impacts. Besides, a simplified data structure provides customers with a fully flexible platform to hypothesize and fuel complex business scenarios. By integrating functionalities like Office 365 and LinkedIn, this software embodies the concept of a connected, efficient business ecosystem. So, if you're aiming to redefine your sales approach, Dynamics 365 Sales suite can prove to be an optimal choice.
Read the full article 2023 Release Wave 1: D365 Sales Release Notes | Part 2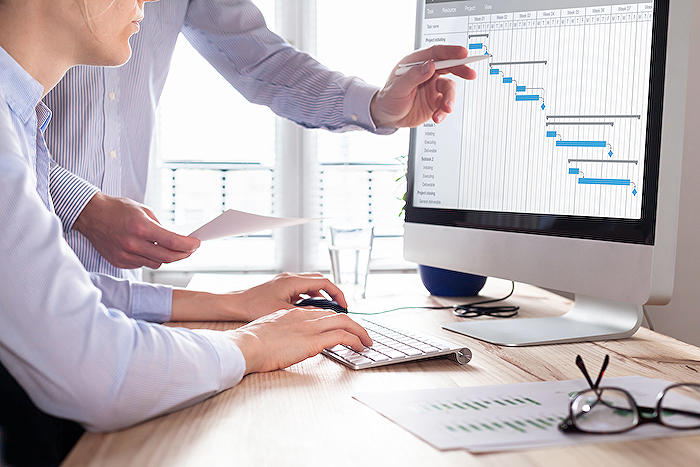 Learn about 2023 Release Wave 1: D365 Sales Release Notes | Part 2
The recent article focusing on 2023 Release Wave 1 granted us insight into several noteworthy updates for Dynamics 365 Sales. But, as the article was densely packed with information, we thought it would be beneficial to break it down into more digestible parts. Our aim is to highlight the important features - giving you a fuller understanding of the system's enhancements.
The new version of Dynamics 365 Sales will sport a plethora of upgrades, including SMS communication functionality. This will allow sales staff to engage with customers via text. A distinct number can be assigned to a team or users, and these conversations will be documented in the timeline just as any other activity would. Keep in mind, an SMS provider will be necessary for this feature to function, with initial support from Twilio and TeleSign.
Sellers will now have the authority to adapt sequences, allowing for a more personalized approach to their sales strategy. This is an enormous advantage, for it grants reps the flexibility to tailor their steps as needed in each unique selling scenario. This could involve completing activities in a different order or adding their own activities to a sequence. This release also introduces multiple sequences for a record, which aids in more structured collaboration and provides a better understanding of steps in each sequence. This is particularly useful when numerous personnel are involved on the same account or opportunity.
The updates also encourage efficient account-centric selling, in addition to multifaceted sequence creation. Sellers can derive a sequence template from scratch or utilize an existing sequence to create a template. The template-based approach simplifies the sequence creation process, saving time, and effort. The 'Streamline sequence creation with looping of repeated steps' feature enables sellers to configure repeatable steps until certain criteria are met.
All these advancements permit the sellers to gain a better understanding of key stakeholders and to adjust their tasks in a sequence, and each sequence linked to an account can be assigned to different individuals, which suits large sales teams.
A new dashboard for sales managers also makes an appearance, providing access for coaching and assisting the seller team. However, its standout feature is the real-time suggestions for sellers during client phone calls. This AI-powered addition gives pertinent tips and suggestions to the seller, making the sales call far more effective. The examples of AI generated suggestions that Microsoft highlights include service details and product suggestions, battle cards, and pricing.
Fostering information integrity, another interesting improvement stops duplicate record creation. The system's ability to identify cross-sell and upsell possibilities by inspecting the won opportunities along with their associated products can enhance the seller's effectiveness. This improvement aids in data integrity, reduces redundant information, and increases productivity.
Lastly, several adjustments will aim to improve the experience for end-users. Buttons on the command bar will be rearranged to prioritize the most frequently used actions. Other aesthetics changes, like showing 'Key Details' and 'More Info' and altering the proportion of the opportunity form columns, add to the overall streamlined experience.
While these updates may seem substantial, try not to be overwhelmed. The beauty of a system such as Dynamics 365 is its scalability and flexibility - tinker with it, experiment, and you'll gradually learn how to make the most of its capabilities.
More links on about 2023 Release Wave 1: D365 Sales Release Notes | Part 2
Sep 22, 2023 — The plan for 2023 release wave 1 covers new features for Dynamics 365, Viva Sales, and supply chain platform releasing from April 2023 through ...
Feb 7, 2023 — According to the release notes, in this version of Dynamics 365 Sales we will be able to Engage with customers using SMS conversation. This is ...
The plan for 2023 release wave 2 covers new features for Dynamics 365, Microsoft Sales Copilot, and supply chain platform releasing from October 2023 through ...
Keywords
2023 Release Wave 1, D365 Sales, Sales Release Notes, Microsoft Dynamics 365, D365 Updates, Microsoft D365 2023, Dynamics 365 Sales Upgrade, Release Notes Part 2, Future of D365 Sales, 2023 D365 Enhancements