2023 Release Wave 1: Unified Customer Service Updates
A summary of the noteworthy updates from the 2023 Release Wave 1, concerning Microsoft's unified system for customer service, previously known as Dynamics 365. This information was declared available to the public on January 25, 2023, offering a clear-cut insight to the forthcoming enhancements. Readers should be aware that the details provided are subject to change over time, hence the importance of staying updated. For more information, you can click here.
Improvements for Supervisors
The anticipated feature, Customization of Omnichannel real-time analytics dashboards, which allows modification of preset PowerBI reports, is set to become universally available in April 2023. Additionally, the ability to assess the support operations in near-time real-time analytics (preview) is accessible from the Customer Service Admin center.
The benefits of this feature are manifold, allowing a thorough understanding of customer interactions, agent details and voice specific metrics. Not forgetting, the sought-after feature - Personalize out-of-the-box real-time analytics reports. This provides users with necessary privileges to alter reports as per their requirements, thereby saving filters, deleting bookmarks or selecting from saved filters.
Omnichannel Updates & Enhancements
Significant updates have been made in the Omnichannel for Customer Service. They've simplified the process where the Customer Service workspace app is deemed visible by default for certain security roles, namely the Omnichannel agent, administrator, and supervisor.
Furthermore, the Enable customers to keep queue specific, get callbacks feature, allowing customers to avoid holdwaiting times, is soon to be made available. While this feature currently pertains only to the voice channel, it remains to be seen if it will be extended to other channels.
Integration with Nuance
As a part of it newer updates, Microsoft has also integrated Nuance Communications, primarily known for its voice and language solutions offering artificial intelligence, speech recognition, and natural language processing technology. Beneficial features to come out of this integration include – ability to route call to apt queues and agents, voice biometric authentication and advanced fraud prevention capabilities. These features are expected to roll out around June 2023, although initially only in the United States.
Additional context
The listed updates indicate a clear direction towards improving the user-accessibility and functionality of Microsoft's customer service system. In lieu of these updates, organizations can look forward to more customizable real-time analytics, simplified access for users and better customer service experiences with the integration of Nuance.
In summary, the 2023 Release Wave 1 road-map for the unified customer service system promises significant enhancements and user-friendly features. Although subject to change, the course has been set towards robust customer servicing.
Read the full article 2023 Release Wave 1: D365 Customer Service | Part 2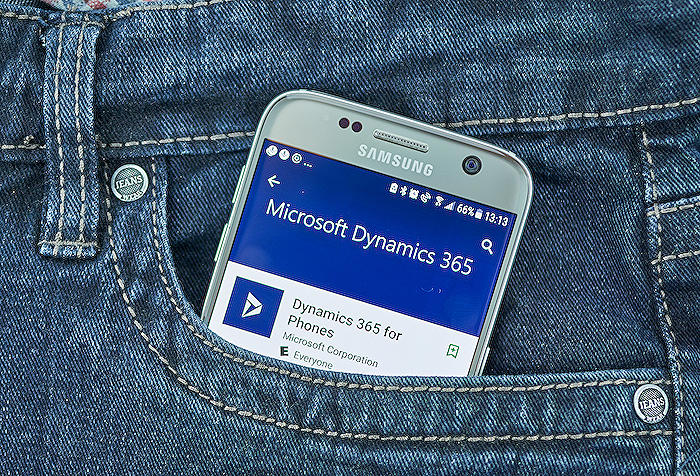 Learn about 2023 Release Wave 1: D365 Customer Service | Part 2
On the 25th of January, 2023, the particulars of release wave 1 for 2023 were unveiled, granting me the chance to analyze the details to offer you an all-encompassing explanation of the future functions that are slated to be introduced. It's crucial to note that these note accruals are continually undergoing updates, implying that it's plausible that numerous features may be excluded as time passes while others may be incorporated. Therefore, I strongly advise monitoring them periodically. You can refer to the release notes via this provided link. I developed a rundown of what's new in the Customer Service segment for the renowned Software last week, and this week, I'll dissect the remnants of it. Engage and relish it!
Experiences Assigned To Supervisors
The Customize visualization of omnichannel real-time analytics dashboards function debuted in late October of the previous year, and it's anticipated to be generally available by April of 2023. The upcoming feature actively enables creators to personalize the standard Microsoft powrerful reporting tool visual reports encompassed in the system. This improvement promises administrators the ability to:
Alter the graphical representation of data to view the trend of a certain metric over time.
Insert their own charts that use metrics from the data model that are typically not exposed in the default reporting software reports.
Change the layout of the report according to their needs.
The new layout feature makes it easier to monitor support operations in near to real-time. Also part of the Software 365 for Customer Service, you'll be happy to learn of a few upgrades. First off, the Customer Service workspace app will now be visible by default for certain roles on the software security. Previously, additional roles had to be granted to users for access, but now just assigning these roles will provide access.
It is relevant to note that amongst the added features in the release notes is Integrate Nuance Gatekeeper with Customer Service. Nuance Gatekeeper is a safeguard system that utilizes an individual's voice to verify their identity. It works by creating a unique voiceprint for each user and matching it to the voiceprint on file to verify their identity. Fraud prevention capabilities, Voice biometric authentication for contacts, will allow secure transactions to be confirmed without sharing personal data. These new features present a lot of benefits to the software user, and I believe you'll love it. So, keep an eye open for these and many more exciting features. Follow this link, and don't miss another update!
More links on about 2023 Release Wave 1: D365 Customer Service | Part 2
Sep 22, 2023 — The Dynamics 365 release plan for the 2023 release wave 1 announces the latest updates to customers as features are prepared for release.
2 days ago — The 2023 release wave 2 plan describes the Microsoft Dynamics 365 features that are planned for release between October 2023 and March 2024.
Keywords
2023 Release Wave 1, D365 Customer Service, Part 2, Dynamics 365, Software Update, D365 CRM, Customer Service Solutions, Microsoft Dynamics Release, D365 New Features, CRM 2023 Updates