The Dynamics365 2023 Release Wave 1 Highlights and New Features
The latest official announcement brings us the 2023 Release Wave 1 for the renowned customer service application, Dynamics 365. The system promises new features and enhancements designed to simplify operations and elevate digital messaging support. Please be aware that the release notes are still being updated, making them subject to change.
It's noteworthy to mention some key features. The integration and search of external knowledge sources in the admin experiences category are seemingly underway. This feature will allow organizations to incorporate external content into the system, enabling search functionality across varied sources.
An AI-featured theme is conspicuous in this release. Highlighted is the 'Accelerate time to resolution with AI-suggested replies'. This aspect involves advanced natural language processing technology, showing AI-generated suggested replies during the dialogues. This is anticipated to boost service efficiency and user experience queuing for customers in their interactions.
Another impactful feature is the 'Keep track of conversations with AI-generated summaries.' This innovative update lets users create case files based on the AI-generated summary, as well as give feedback to help the AI improve future summaries.
Major enhancements also extend to the case forms for ease in managing cases. The updated form allows agents to upload attachments, access client information, and take notes. Moreover, an autocorrect feature for case fields and improved case resolution process promises enhanced productivity and precision in data fill-up.
The interface of the platform has been enhanced with color-coded case statuses, priority icons, and improved reviewing process. It appears this update introduces a new workspace layout that provides more screen space for agents, while the tabs for open sessions have been moved from the right side of the screen to the top.
An important aspect of this release is the capacity to predict case volumes and conversation volumes. This feature affords call centers the ability to staff the right number of agents, as they can forecast the required agents to handle predicted conversation volumes.
For more information on the new and changed features available in Dynamics 365: Customer Service (2023 release wave 1), please click here.
Deeper Understanding on Dynamics 365
As a versatile customer service platform, the enhanced 2023 Dynamics 365 Release Wave 1 promises to revamp how businesses handle customer interactions. From displaying AI-suggested responses that fast-track issue resolution to forecast models for predicting conversation volumes, the application is taking strides towards optimized and efficient service delivery.
Microsoft's initiative to integrate AI technologies into their customer service application shows a forward-thinking approach, aiming to streamline processes and improve user experiences. The introduced features reflect a blend of practicality, intuition, and advanced tech, setting a route for future customer service advancements.
The combination of AI-driven suggestions with human agent operations portrays a significant shift towards enhanced service quality and resource utilization. The new release, with its promise of simplified case management, AI-generated summaries, and improved interfaces, is geared towards robust service operations and superior user engagements.
Overall, the 2023 Release Wave 1 presents a compelling upgrade for Dynamics 365, merging state-of-art technologies with practical functionalities. The release underlines Microsoft's ongoing commitment to propel customer service into a new era of digital communication.
Read the full article 2023 Release Wave 1: D365 Customer Service | Part 1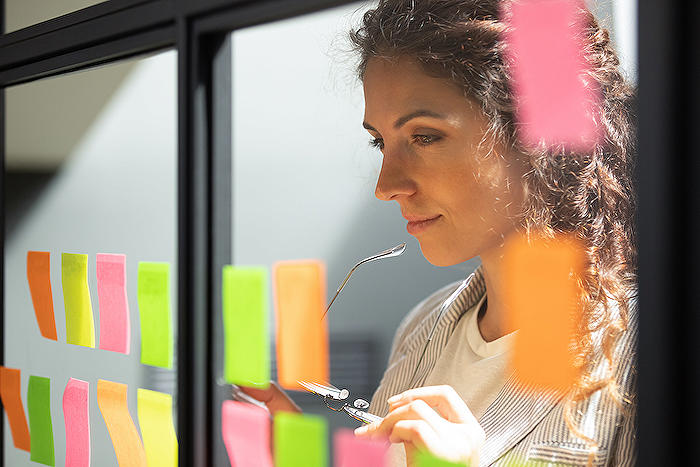 Learn about 2023 Release Wave 1: D365 Customer Service | Part 1
To expand expertise on the subject, several online training resources provide a plethora of relevant information. Training courses from the Microsoft Learn platform, LinkedIn Learning, Udemy, and other acclaimed sources can immensely benefit interested individuals. These resources offer comprehensive insights into different aspects of CRM software, release cycles, AI integration, customer service, and more.
In 2023, the Release Wave 1 update on D365 brought in several new features and updates. This article delves into various noteworthy features and enhancements that come with the update. For a more comprehensive understanding, it's recommended to have an eye on the release notes that undergo changes with time.
One such remarkable feature is Integrate and search external knowledge sources. This enhancement enables organizations to integrate external knowledge content from different sources to their CRM software, specifically in the customer service realm. Content integration to Dataverse facilitates pervasive search capabilities, thereby augmenting organisational functionalities.
The 'Agent Experiences' category has seen several features added. Especially with the incorporation of AI, the Microsoft's CRM platform has considerably amplified its efficiency. Features like 'Accelerate time to resolution with AI-suggested replies' contribute to faster and improved customer experience and agent efficiency. These features leverage sophisticated natural language processing technology which eventually contributes to quicker resolution and effective digital messaging support.
Advanced AI-driven lexicon processing
Increased interaction speeds
Improved customer experience
The inclusion of the 'Keep track of conversations with AI-generated summaries' feature is an answer to the requirements of the user community. This feature not only gives a summary of conversations but provides abilities to the customer service users to replicate, create a case based on it, and provide feedback. In the long run, this feedback will help the AI in delivering improved summaries in the future.
Several enhancements like 'color-coded case statuses and priority icon' and 'queue management' have been brought about to simplify case management. Improved case resolution dialogue box and quick navigability to close open activities related to the case are some of the new features that have been added.
Moreover, features like marking favorite knowledge articles by agents have been introduced. This would allow agents to access critical articles in the knowledge search control on a form or by using the knowledge base side-panel.
Case and conversation volume forecasting has been upgraded, and managers can now predict case volumes in 15-min intervals. This allows call centers to have an ample number of agents on staff to manage conversation volumes. Both features will be publicly previewed this year.
With all these features, Microsoft's CRM software continues to deliver more sophisticated solutions and enhancements. Looking forward to seeing what's there in Part 2 of the 2023 Release Wave 1, there's plenty more to be excited about with this world-class CRM software.
More links on about 2023 Release Wave 1: D365 Customer Service | Part 1
Sep 22, 2023 — The plan for 2023 release wave 1 covers new features for Dynamics 365, Viva Sales, and supply chain platform releasing from April 2023 through ...
Sep 6, 2023 — The 2023 release wave 1 plan covers all new functionalities planned to be delivered to market from April 2023 to September 2023. In this article ...
Keywords
2023 Release Wave 1, D365 Customer Service, D365 2023 updates, Microsoft Dynamics 365, Customer service software, CRM Release 2023, D365 CRM Update, D365 Customer Service solutions, Dynamics 365 improvements, Part 1 D365 release