Teams Channel is a feature of Efficiency 365 that allows for recurring meetings without the need for continuous emails. It has the significant advantage of keeping all the actions items within the channel indefinitely with no single email sent. The brains behind Efficiency 365 is Dr. Nitin Paranjape, who is a pioneer in maximizing work efficiency in today's working environment. He offers various online courses and with his latest book, he presents 130 best practices everyone must know for Microsoft 365.
Teams channel beneficial for hosting recurring meetings.
Keeps all action items in the channel without sending emails.
Efficiency 365 developed by Dr. Nitin Paranjape.
Dr. Paranjape offers various online courses.
His latest book features 130 best practices for Microsoft 365.
Dr. Paranjape provides more resources through the Efficiency 365 blog and his social media platforms, Linkedin and Twitter. Production music and effects were sourced from elements.envato.com, with Adobe Premiere used for creation, and AI-based captions from videoindexer.ai, a Microsoft service.
More resources are available on the Efficiency 365 blog and Dr. Nitin's social platforms.
Production music and effects: elements.envato.com.
Created using Adobe Premiere.
AI-based captions from Microsoft service Video Indexer.
More About the Main Topic
The main topic revolves around maximizing work efficiency through the use of modern tools. Teams Channel, as part of Microsoft 365, plays a significant role in achieiving this goal. The significance of this tool is its ability to host meetings without the need to send emails continuously. All action items are stored within the channel, providing easy reference. Dr. Nitin Paranjape, with his expertise, offers various online courses and resources like his recent book and blog posts to help individuals and organizations best utilize these tools for enhanced productivity.
Learn about Teams Channels For Recurring Meetings? | Efficiency 365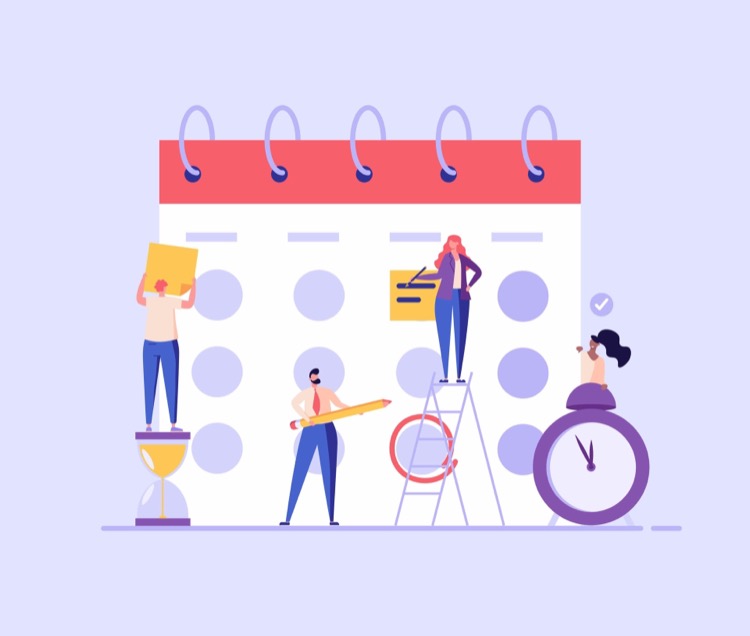 Microsoft Teams Channels is a great tool for organizing recurring meetings without having to send out emails. It allows users to keep all action items in the channel forever without having to send a single email. Dr. Nitin Paranjape is a pioneer in maximizing work efficiency in the modern work environment, and offers many resources to learn more about Microsoft Teams Channels, including his book, Efficiency Best Practices for Microsoft 365, which contains 130 best practices to help users work smarter and grow faster. Additionally, Dr. Paranjape offers an Office Masterclass to help users get the most out of their Office applications, as well as online courses on Pivot Table Advanced and Excel to Power BI. He also has a blog, Efficiency 365, and is active on LinkedIn and Twitter.
Users can also use resources such as Elements from Envato and Adobe Premiere to create content, and Video Indexer, a Microsoft service, to add AI-based captions. With all the available resources, users can make the most out of Microsoft Teams Channels and become more efficient in their work.
More links on about Teams Channels For Recurring Meetings? | Efficiency 365
Aug 1, 2023 — Number of teams a Microsoft 365 or Office 365 organization can have, 500,000³. Number of channels per team, 200 (includes deleted channels)4.
Find out how to schedule recurring Teams channel meetings in Teams Calendar for meeting patterns such as Monday-Wednesday-Friday or Tuesday-Thursday.
1. Every team has a General channel. · 2. Show the channels you want, hide the ones you don't. · 3. Have recurring meetings in channels. · 4. Name channels so ...
Standard channels are available to all team members. Private channels are for specific people who have been invited to them. Hold a meeting in a channel.
Oct 5, 2021 — Channel meetings are a different way of thinking about meeting attendees and meeting assets. Rather than inviting individuals separately, you ...
Jun 14, 2023 — To add a recurring, standing agenda to all meeting instances while scheduling in Teams, at the bottom of the form, click the Add an agenda ...
According to the standard rules, it is not possible to schedule a meeting in a private channel. However, there is a workaround for this.
There isn't a great way using native functionality to reorganize Teams, channels and private channels to improve how your collaboration is organized. Using a ...
Get immediate access to the agenda, attachments, time tracker and voting by adding Decisions to your Teams meeting.
Keywords
Teams Channels, Meeting, Channel, Dr. Nitin Paranjape, Office Masterclass, Pivot Table Advanced, Excel to Power BI, Efficiency 365 blog, LinkedIn, Twitter, Production Music and Effects, Adobe Premiere, AI based captions