AI can greatly enhance the process of generating Power Apps requirements, resulting in significant time savings. Using AI and Chat GPT facilitates the thorough planning and design of your software project, specifically an app that needs to be built with Power Apps. Before diving into Power App studio, it's crucial to take the time to plan and design your application. Following these steps lends greater professionalism to your efforts. For optimal results, you can utilize the AI prompt that we offer. Leveraging the help of Chat GPT in this stage of your project can efficiently alleviate the tedious aspects of the process.
Explore More of The Power Of AI in Power Apps Planning
AI has revolutionized the way we approach Power Apps planning and design, offering unparalleled efficiency and precision. Chat GPT specifically, converted this usually monotonous and tedious process into an engaging and smooth experience. This not only leads to time-saving but also results in a more streamlined and effective app creation process. Moreover, the help of AI vastly simplifies Power Apps mastery, transforming the learning curve and making it more accessible to everyone. Hence, the use of AI in Power Apps development is not only a game-changer but a necessity for professionals in the industry.
Learn about AI to Generate Power Apps Requirements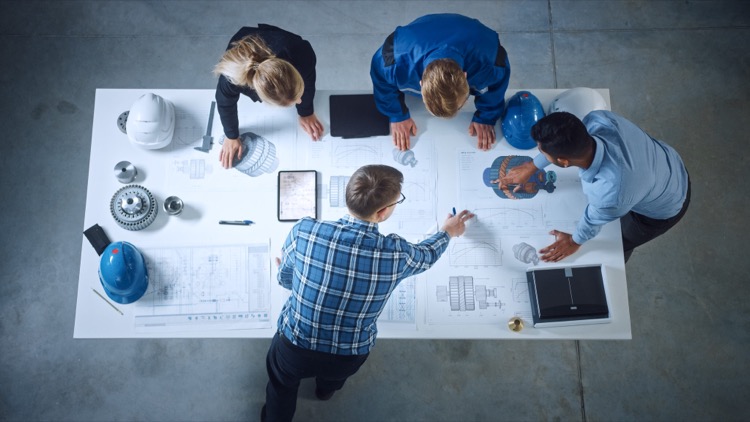 AI and Chat GPT can be very useful in helping to plan and design an app that needs to be built with Power Apps. The AI prompt can help to gather requirements, plan, and design the software project in a much more professional way. Power Platform Community is a great place to get help with the project, or to work with Darren Neese directly, book a call at superpowerlabs.store/powerapps-mastery. Learning Power Apps with Darren Neese can be a great way to take advantage of AI and Chat GPT to save time and build great applications.
When it comes to building a Power Apps application, it is important to understand the basics and the necessary tools. A good understanding of the features and capabilities of the platform is essential to making the most of what it has to offer. Knowing how to use AI and Chat GPT can be a great asset in building an app, as it can help to gather all the necessary requirements and plan the project accordingly.
Having a good grasp of the features of Power Apps and knowing how to use AI and Chat GPT is essential in order to create an application that meets the requirements. Understanding the best practices and the techniques to use in order to create a successful application is key. This can be achieved by following tutorials, reading blogs, and watching videos on the subject.
Overall, AI and Chat GPT can be extremely helpful in building a Power Apps application. Gathering requirements, planning, and designing the software project can be made much easier and faster with the help of these tools. It is important to understand the basics of Power Apps and how to use AI and Chat GPT in order to make the most out of the platform and create successful applications.
More links on about AI to Generate Power Apps Requirements
Aug 2, 2023 — Prerequisites for the AI features in Power Apps · Your environment must be in the United States region. · Your account must have English (United ...
Aug 1, 2023 — Microsoft's AI Builder introduces low-code generative AI capabilities to Power Apps and Power Automate. Let's see how the preview features ...
Mar 16, 2023 — Microsoft today announced new AI features for its Power Platform, which now allows users to describe their app in natural language.
Using Copilot in Power Apps, makers can easily create an app with just a few words in natural language. Simply describe your app, and Power Apps will instantly ...
To start creating your AI model for your app, sign in to Power Apps and click on AI Builder on the left hand menu. Select Object Detection from the "Refine ...
Sign in to https://make.powerapps.com and then expand AI Builder and select Build. Then select form processing model and give your model a name.
Keywords
PowerApps Studio, Power Platform, Software Project Design, PowerApps Tutorial, AI Prompts