Microsoft has rolled out Windows 365 Frontline to the masses, an innovative cloud PC service designed with shift and part-time workers in mind. Up until now, it was only available in public preview. What sets this service apart is its ability to allow businesses to share Cloud PC licenses amongst a multitude of users, which drastically reduces operational costs.
The service can essentially be tapped into from anywhere in the world and from any device. However, it will only be active while the user is logged in. This works to the advantage of organizations with employees spread across multiple time zones. It's important to consider, though, that users must remember to save their work before logging off to avoid losing any data.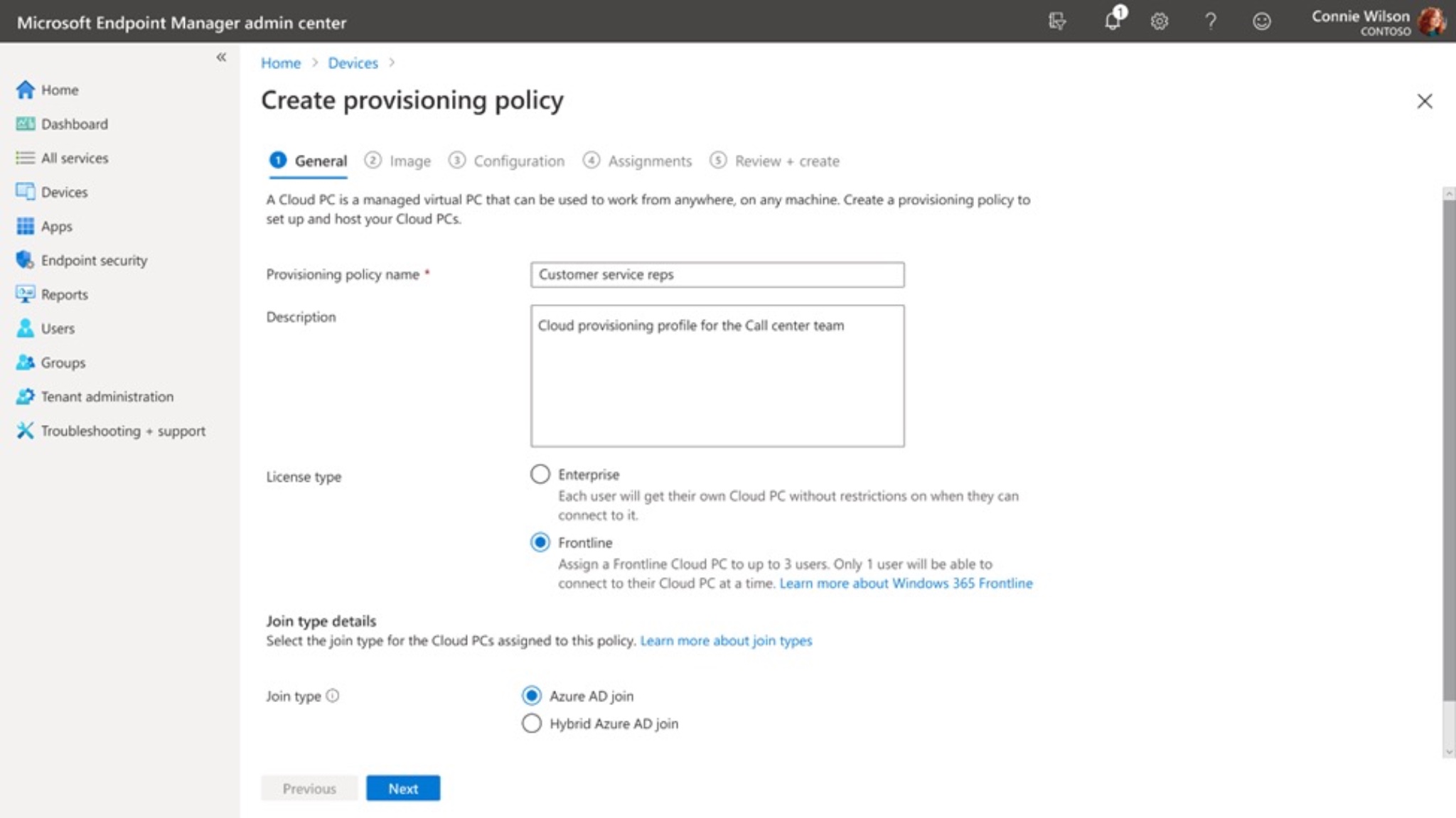 Windows 365 Frontline is a new Windows solution designed to cater to the needs of shift and part-time employees. It provides Cloud PCs which can be accessed anywhere, on any device, at any time, enabling companies to deliver personalized, secure, and affordable access to computing resources. Windows 365 Frontline doesn't require a Cloud PC to be bought for every employee. Instead, organizations can purchase enough Cloud PCs for the maximum number of active users at any given time. This solution optimizes cost, increases productivity, and simplifies the management process for IT admins, who can handle Frontline Cloud PCs in Microsoft Intune alongside other Cloud PCs and physical devices.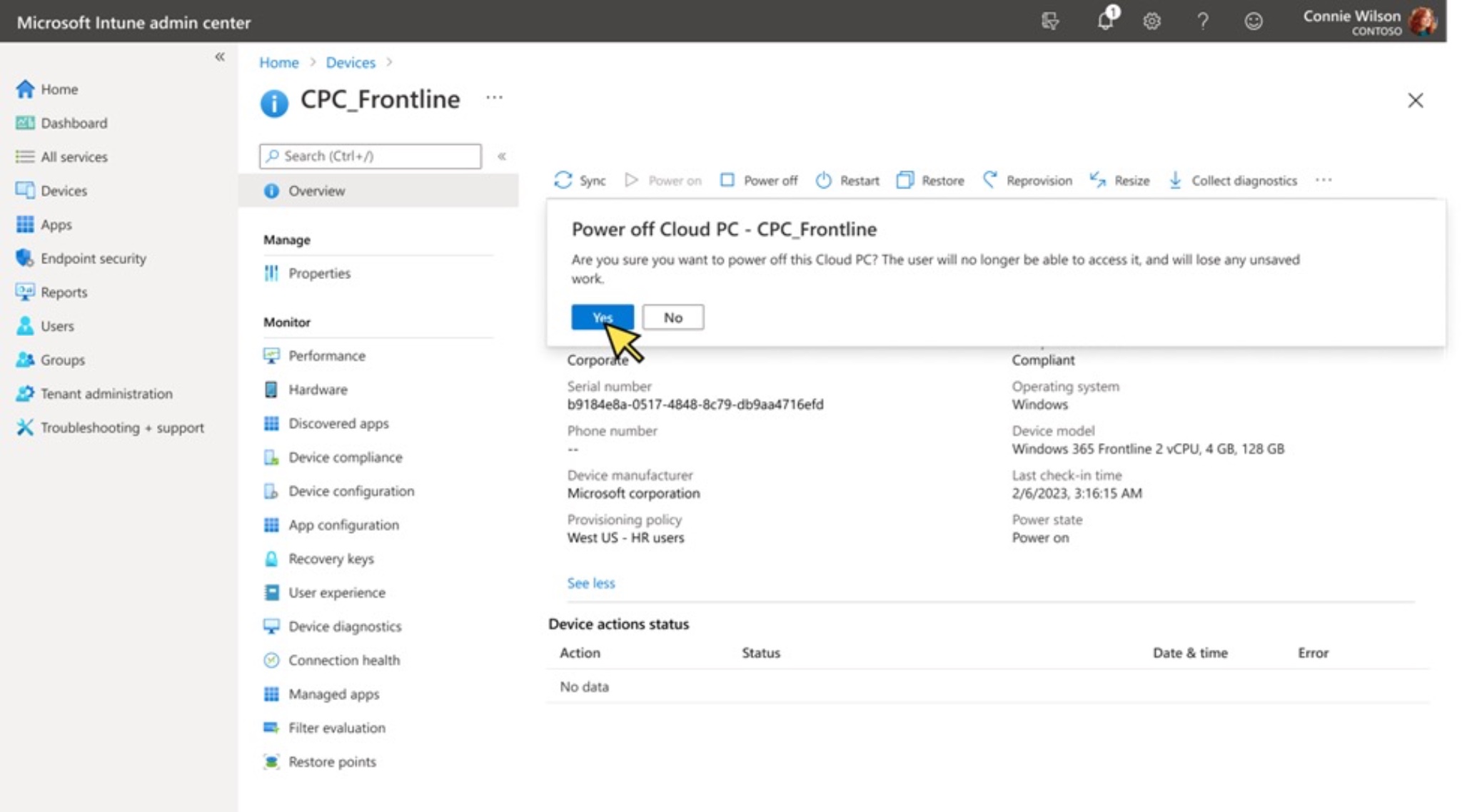 Licenses for Windows 365 Frontline are flexible; for instance, if an organization has nine employees but only three work at the same time, it only needs three licenses. When employees log on, a license is used for the duration of their work. When they log off, the shared license returns to the pool of shared licenses, and their Frontline Cloud PC powers off.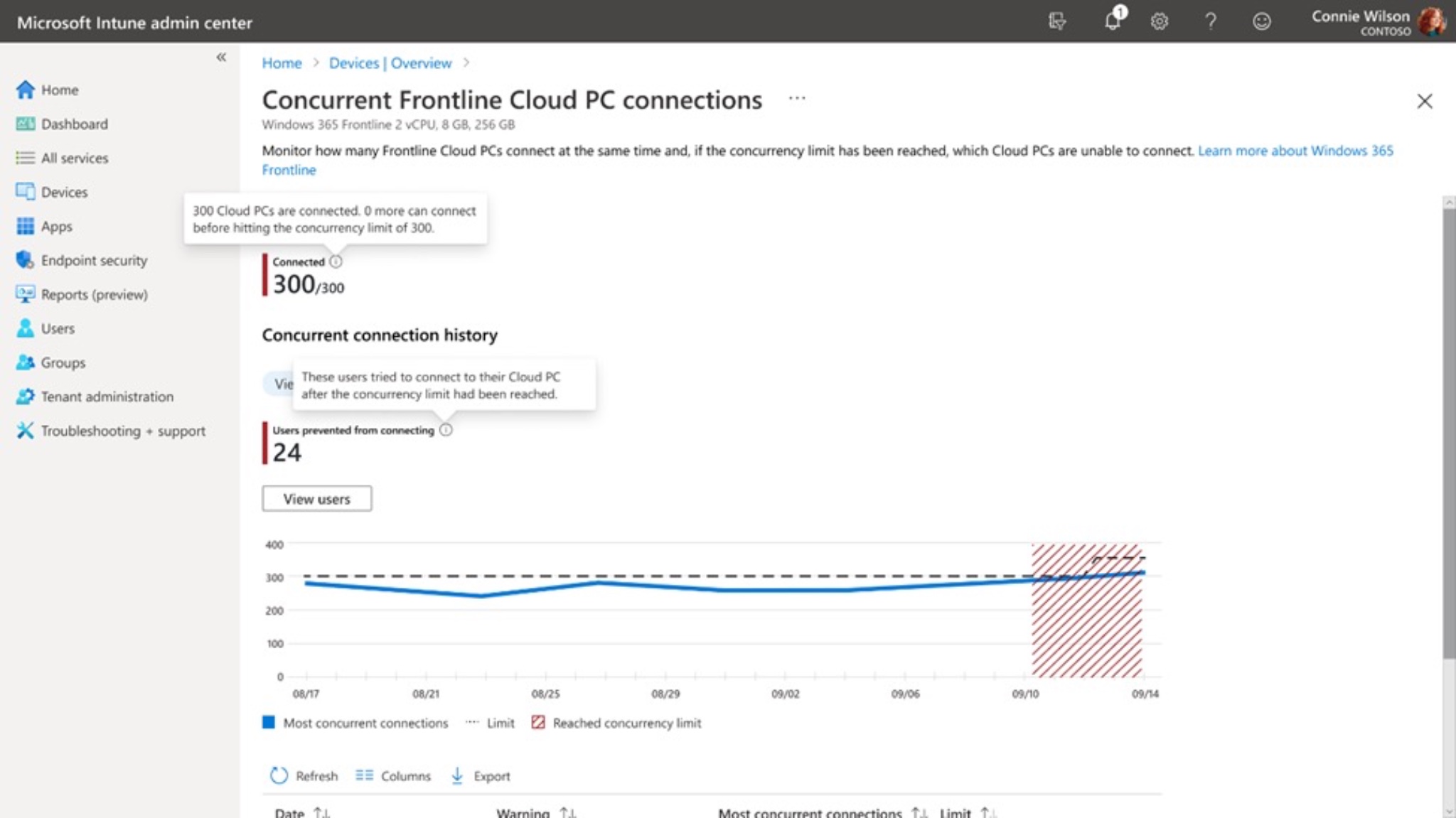 The new system provides IT admins with several management capabilities. They can easily manage Cloud PCs, provision multiple Cloud PCs per user, view license usage over time, and configure alerts when reaching license capacity. There are also options to power on and off Cloud PCs remotely. The service is designed to accommodate various industries and use cases, including healthcare, retail, customer service, and consultancy. In the future, Windows 365 Frontline aims to offer more capabilities tailored to meet the needs of frontline, shift, and part-time workers.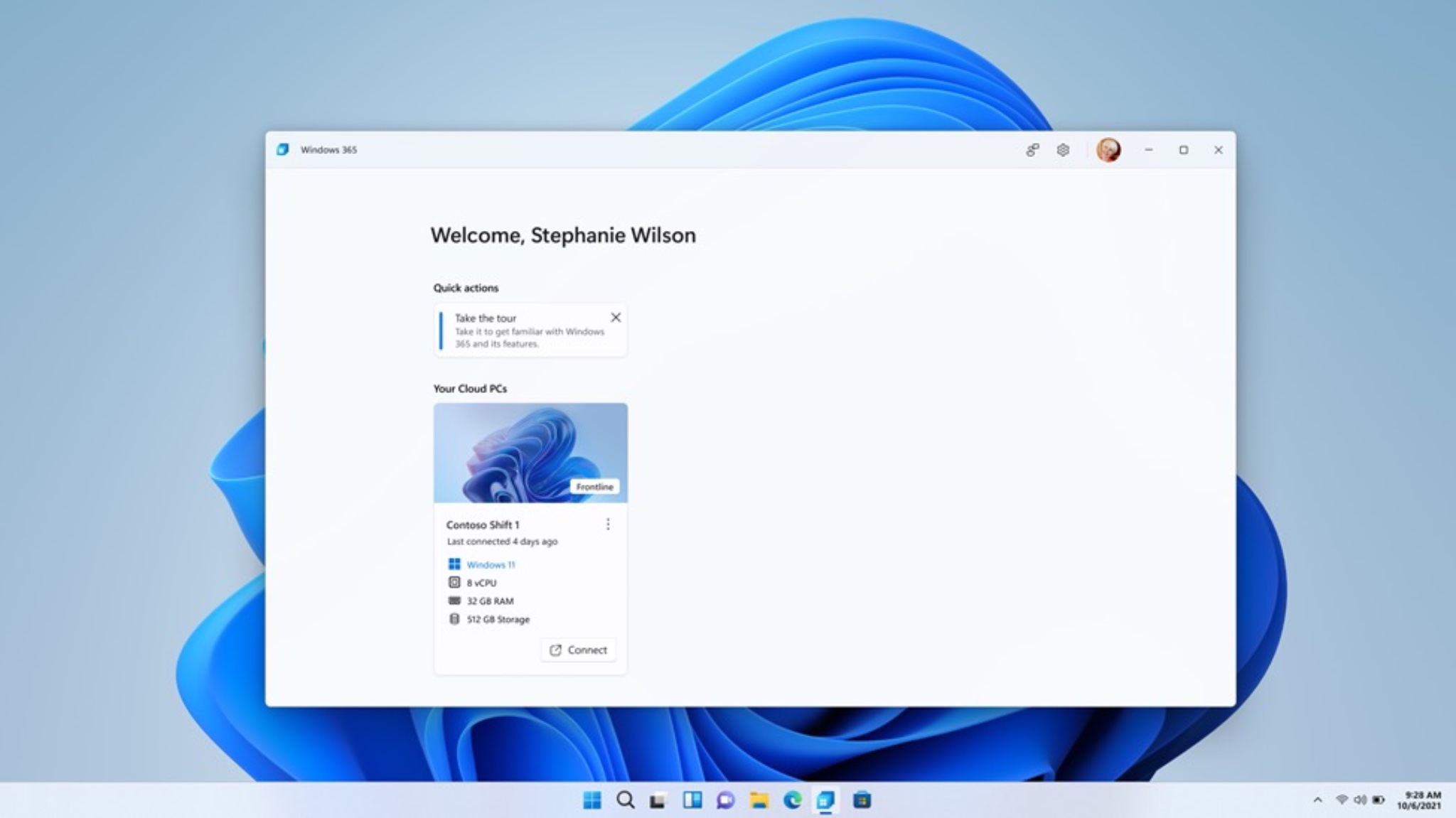 Windows 365 Frontline: Turning a New Leaf in Cloud Computing
Windows 365 Frontline is an important addition by Microsoft to its cloud computing services, specifically tailored for businesses with shift workers or employees working part-time. It brings in features like shared licensing of Cloud PCs. Not only this, but it also gives the flexibility to users to access their Cloud PC from any device and from anywhere, anytime. This makes it a very economical and reliable solution for organizations with employees across various time zones. However, saving work before logging off is a must to avoid loss of data.
Read the full article Microsoft ships Windows 365 Frontline to broad availability
Learn about Microsoft ships Windows 365 Frontline to broad availability
Microsoft has released Windows 365 Frontline, a cloud-based PC service designed for shift and part-time workers, for general use. It allows businesses to share Cloud PC licenses among multiple users, reducing operational costs. The Frontline Cloud PC can be used from any device, anywhere, and is only active while the user is logged in. This is useful for companies with employees in different time zones. Users must save their work before logging off to prevent data loss.
The key benefit of Windows 365 Frontline is the ability to manage and access Cloud PCs remotely. This enables businesses to manage their PC fleet more efficiently and reduce operational costs. Additionally, it provides a secure platform for remote access and data storage. Furthermore, users can access their work from any device, regardless of location or time zone.
Microsoft 365 Frontline also offers enhanced security features, such as two-factor authentication, SAML authentication, and single sign-on. These features ensure that data is kept secure, even when the user is not logged in. Additionally, users can set up secure access policies to limit the types of applications and websites that can be accessed from the Cloud PC.
In addition, Windows 365 Frontline provides an easy-to-use interface for managing user accounts and settings. Administrators can easily create and manage user accounts, as well as set up access rights and restrictions. Administrators can also manage applications, updates, and security policies from a single dashboard.
Overall, Microsoft 365 Frontline is a powerful cloud-based PC service that enables businesses to reduce operational costs and manage their PCs more efficiently. It also provides enhanced security features, as well as an easy-to-use interface for managing user accounts and settings. With Windows 365 Frontline, businesses can ensure that their data is secure and accessible from any device, anytime, anywhere.
More links on about Microsoft ships Windows 365 Frontline to broad availability
1 hour ago — Windows 365 Frontline will let organizations split licenses for cloud PCs among multiple users.
Apr 6, 2023 — Windows 365 Frontline provides access to the full, personalized Windows experience streamed from Microsoft Cloud and can be purchased, deployed ...
Feb 21, 2023 — Learn how you can use Microsoft 365 and Teams to empower the frontline workers in your organization.
Oct 4, 2022 — The role of the frontline worker is not only unique within financial ... Available today as part of Microsoft 365 and Office 365 licenses, ...
Apr 25, 2023 — All-up, over one-third of our enterprise customer base has purchased cloud-delivered Windows to date. And new Windows 365 Frontline extends the ...
From corporate transparency to shift scheduling, companies are leveraging technology to empower their employees while strengthening the bottom line.
Mar 30, 2020 — Microsoft 365 Personal and Family subscriptions broadly available on April 21—more value, same price. The new Office features start rolling out ...
Jan 12, 2022 — You'll see recent and upcoming updates to Teams for frontline workers and admins. Timely communication and access to information on the ...
Apr 20, 2023 — SIP Gateway is now available for Government Community Cloud customers to enable core ... As these services become more broadly available, ...
Keywords
"Microsoft Cloud PC", "Windows 365 Frontline", "Shift Workers", "Cloud PC Licenses", "Worker Time Zones"