In this YouTube video, Microsoft expert Andy Malone takes a deep-dive into Microsoft 365 Sensitivity Labels, also known as Information Protection, and how they work. The discussion features an in-depth look at these labels, including examinations of their creation, label settings, label permission and encryption settings, and working with label policies.
Andy Malone also gives a detailed demonstration of deploying both manual and automatic policies to protect your data. The video also provides an installed guide for the Windows Information Protection Client and introduces viewers to Just in Time Protection. He also explains how to apply labels in documents and co-authoring of the labels.
Introduction to Microsoft 365 Sensitivity Labels.
Guide on deploying both manual and automatic policies for data protection.
Detailed exploration on the creation, co-authoring, settings, permissions, and encryption of sensitivity labels.
Introduction to the Information Protection Scanner.
Demonstration on installing the Windows Information Protection Client.
Just in Time Protection explained.
Applying Labels in Documents.
Automated label Policies.
Working with Label Policies.
Understanding Sensitivity Labels and Information Protection in Microsoft 365
Microsoft 365 Sensitivity Labels offer a crucial element of information protection, enhancing data security and user privacy within the workspace. Understanding the functionalities of these labels, including their creation, encryption, and policy application, empowers businesses to protect their critical information effectively. The provision of both manual and automated policy deployment ensures versatility in diverse operating environments. Introduction of Just in Time Protection and the Windows Information Protection Client further heightens the security level by ensuring sensitive data protection. This video provides an in-depth guide for getting the best out of these features.
Learn about Microsoft 365 Sensitivity Labels & How they REALLY Work!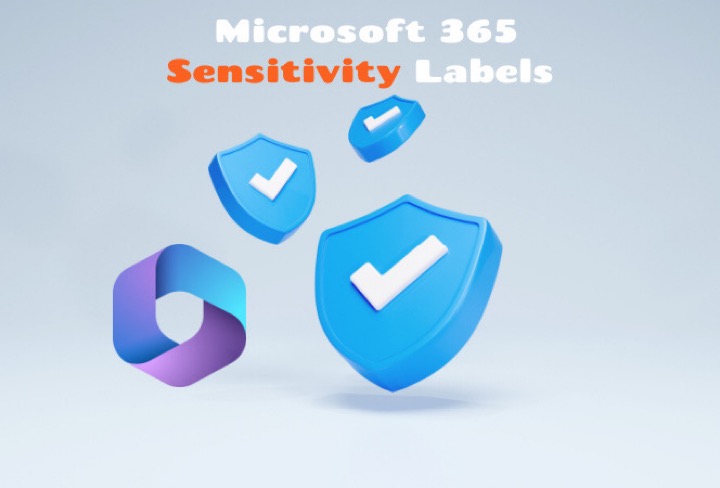 In this YouTube video, the host provides a deep dive into Microsoft 365 / Purview Sensitivity labels, an important feature that serves as an information protection mechanism. The video's objective is to explain exactly what these sensitivity labels are and how they work. It also provides a comprehensive guide on deploying both manual and automatic policies to ensure data protection.

Summary: Sensitivity Labels in Microsoft Purview Information Protection
Sensitivity labels allow users in organizations to classify and protect data, especially in today's environment where content moves beyond organizational firewalls, spanning devices, apps, and services.

Microsoft Purview Information Protection's sensitivity labels ensure data remains secure in line with company and compliance policies, while not compromising user productivity or collaboration.

Within Microsoft Office tools like Excel, users can view and change sensitivity labels. They must be logged in using their Microsoft 365 work or school account to apply these labels.

Key features and capabilities of sensitivity labels include:

Encrypting and marking content. For instance, labeling a document as "Confidential" will encrypt it and can also watermark it.

Supporting Office applications across various platforms such as Windows, macOS, iOS, and Android.

Extending protection to third-party apps like Salesforce, Box, or Dropbox via Microsoft Defender for Cloud Apps.

Enabling protection for Microsoft Teams, Microsoft 365 Groups, SharePoint sites, meetings, and chat content.

Integration with Power BI and Microsoft Purview Data Map, allowing application and viewing of labels, along with protection of data saved outside these platforms.

Expanding sensitivity labels to third-party applications using the Microsoft Information Protection SDK.

Option to label content solely for identification of its sensitivity, which can provide insights into data usage and sensitivity levels, allowing for future protection decisions.
This labeling system is particularly essential for organizations looking to maintain a balance between security, compliance, and user collaboration.
More links on about Microsoft 365 Sensitivity Labels & How they REALLY Work!
4 days ago — The sensitivity labels that are built into Microsoft 365 Apps on Windows, macOS, iOS, and Android look and behave very similarly across these ...
Aug 24, 2023 — Create the labels. Create and name your sensitivity labels according to your organization's classification taxonomy for different sensitivity ...
7 days ago — When a labeled document or email is opened by an Office app that supports sensitivity labels, this metadata is read and only if the user belongs ...
Sensitivity labels allow you to secure data encrypting documents, emails, Microsoft 365 Groups, and SharePoint Sites, especially in those cases where you deal ...
Sep 2, 2023 — On the Choose sensitivity labels to publish page, select the Choose sensitivity labels to publish link. Select the labels that you want to make ...
Jul 17, 2023 — Sensitivity labels make tags more than just a string of descriptive text, but a way to assure compliance in a self-service environment. Ability ...
On the Home tab, select Sensitivity. Sensitivity button · Choose the sensitivity label that applies to your file or email. Sensitivity label drop-down menu.
The sensitivity labels in Office 365 have the ability to highlight a document not only add visual identification but helps integration.
Jan 16, 2023 — Microsoft released sensitivity labels for Office 365 in September 2018 to replace Azure Information Protection (AIP) labels.
Keywords
Microsoft 365 Sensitivity Labels tutorial, Information Protection in Microsoft 365, Using Purview Sensitivity Labels, Deploying automatic policies in Microsoft 365, Creation of Information Protection Labels manually