Playing with Bing Chat involves a quick guide on how Bing Chat works and certain tips for use. You can find desired content on a specific topic by searching the channel. The text provides key timestamps for different topics such as Bing and LLMs, what is Bing Chat, starting new topics, structuring your prompt, and Bing Discover among others. There are also considerable factors on how to use Bing Chat to achieve the best results.
Accessing Bing Chat can be done via several operating systems including Windows, macOS, Android, or iOS.
For access, you'll have to use either the Microsoft Edge browser or the Bing, Edge, and Skype mobile applications.
Upon installation of Edge, you need to go to Bing.com and select 'Chat' on the interface top, the Bing logo on the right sidebar, or 'Try it'/'Learn more' if available below the search bar.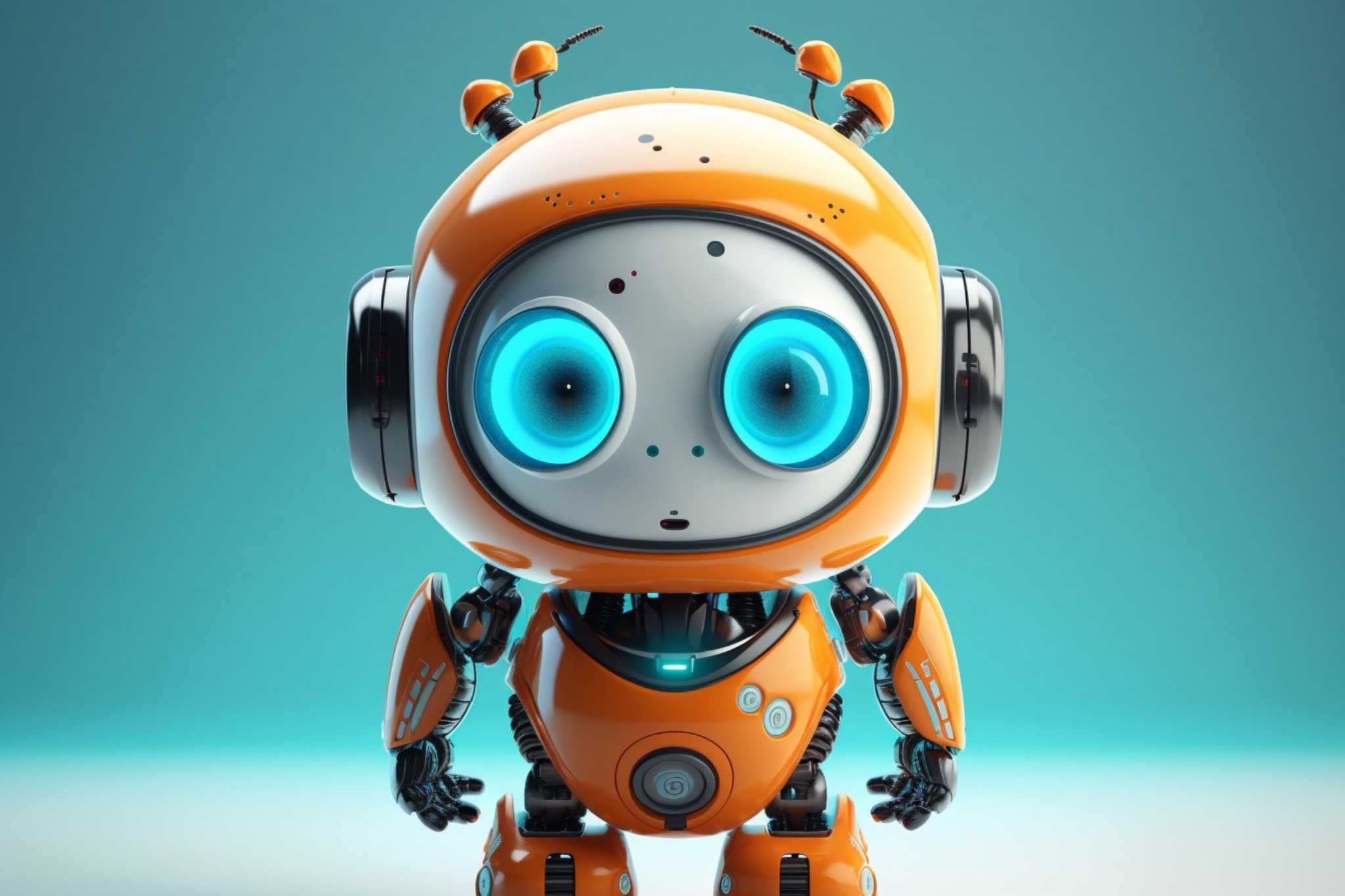 Here are some tips on how to use Bing Chat:
Accessing Bing Chat: You can access Bing Chat from Windows, macOS, Android, or iOS using the Microsoft Edge browser or the Bing, Edge, and Skype mobile apps. Once you've installed Edge, you need to navigate to Bing.com and click on 'Chat' located at the top of the interface, or the Bing logo on the right-hand sidebar, or, if the option is available, click on 'Try it' or 'Learn more' located just below the search bar. You then need to sign in to your Microsoft account. For mobile users, you'll be prompted to sign in as well. Note that you may still be able to use Bing Chat without signing in, but the service will be limited to five chats per session.

Using Bing Chat and Bing Search: Start by typing your query in the search box. You can frame your questions as you would in a casual conversation. After initiating the search, you'll see the usual list of ranked links on the left side of the screen, and towards the right, you'll find Bing AI's interface offering more human-like responses, each with citations for verification. You can access the chatbot by clicking on the "Chat" button. By default, the chatbot's conversation style is set to "Balanced," providing neutral responses. You can switch to "Creative" for more playful responses or "Precise" for fact-based answers. The Bing chatbot is content-aware, meaning it remembers your previous searches, which can be leveraged to ask follow-up questions in a contextually relevant thread. Bing Chat currently supports prompts of up to 4000 characters long.

Key pointers: Bing AI presents information in bullet points or numbered steps, with citations and links to data sources. You can click on the reference links to dig deeper into the topic. On the right, you'll find the "Recent activity" pane listing your recent queries/searches. You can review, edit, or delete each of your recent interactions with the chatbot. In the "Creative" mode, Bing Chat has the ability to generate images from a description.

Bing search features and functionality: The text area at the bottom of the screen is where you type in your questions or prompts for Bing Chat. You can start a new conversation by clicking on 'New topic,' and your previous chat will be cleared. Bing pulls its responses mostly from the web and provides links to the sources right below the message bubble. Once Bing answers your query, it'll offer some suggestions for your next question. You can switch between traditional search results and the AI chatbot with a simple click. Bing Chat mimics human conversation and offers three response styles: 'more creative,' 'more balanced,' and 'more precise.' As Bing responds to your queries within a conversation, a number helps you keep track of how many responses you've received. The Feedback button allows you to share your thoughts with Microsoft Bing.

Bing Chat limit: Bing users can now engage in up to 30 chats per session and 300 chats daily.
Furthermore, the Bing Orchestrator generates iterative queries to produce a larger set of answers and context for the GPT model, ensuring that users receive a more complete and contextual answer. Bing's AI integration also includes the addition of contextually relevant links, allowing users to verify information with a simple click. Bing for desktop now has voice chat capabilities supporting English, French, German, Japanese, and Mandarin. Bing's AI-powered search is free to use.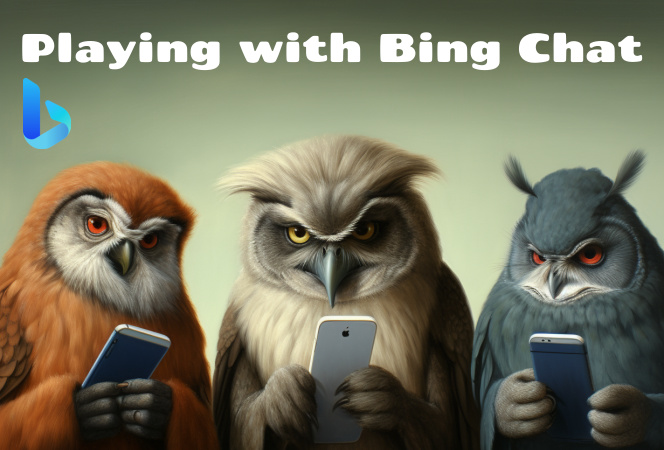 Deep Dive into Bing Chat
Bing Chat is a versatile and comprehensive platform for finding content on a specific topic and starting new conversations. Its flexibility extends to its usability on different platforms and systems. It has clear structuring techniques for prompts and allows for active engagement with Bing Discover. It encourages users to explore with example prompts for a rich user experience. Bing Chat, therefore, offers a unique, easy-to-navigate, and interactive platform for communication and information gathering.
Learn about Playing with Bing Chat
Playing with Bing Chat Quick play with Bing Chat, how it works and some tips on use. Bing Chat is a feature of Microsoft's Bing search engine that allows users to interact with the search engine and get relevant information through an interactive chat interface. Bing Chat provides users with an intuitive way to search the web and find content on any topic. Bing Chat also allows users to start new conversations and structure their prompts to get the best results. Furthermore, Bing Chat provides users with access to the Bing Discover feature, which allows users to quickly explore content related to their search query. Finally, Bing Chat offers example prompts which provide users with a starting point for their conversations. To get the most out of Bing Chat, users must access the service from the Microsoft Edge browser or the Bing, Edge, and Skype mobile apps. Additionally, users should use the Bing logo on the right-hand sidebar, or the "Try it" or "Learn more" options located just below the search bar to access the chat feature.
More links on about Playing with Bing Chat
Bing is an AI search engine powered by ChatGPT & GPT-4. Bing has taken the power of ChatGPT and GPT-4 in partnership with ...
5 steps
Apr 3, 2023 — First, download the app from the Apple App Store or Google Play Store. Open the app and tap "Get Started" if prompted to try the "New Bing." Tap ...
Ask real questions. Get complete answers. Chat and create. Welcome to the new Bing! Unlock the full experience on the Bing app.
Mar 15, 2023 — Microsoft appears to have removed the waitlist for its new Bing Chat feature, so now anyone can sign up and use the GPT-4-powered chatbot.
Feb 17, 2023 — Bing's new AI chat has secret chat modes that can be used to change the AI bot into a personal assistant, a friend to help with your ...
Mar 5, 2023 — People currently testing Microsoft's Bing Chat have discovered some interesting features, including a way to play chess, finding recipes for ...
Keywords
Bing Chat, Microsoft Edge, Bing, Edge, Skype, Microsoft Apps, ChatGPT Prompts, Windows, macOS, Android, iOS