This video provides a comprehensive guide on how to effectively move files within SharePoint. Microsoft MVP Dougie Wood offers expert insights into optimizing file management strategies using SharePoint Online. The guide covers topics such as the essential need for efficient file movement, leveraging SharePoint's built-in "Move To" and "Copy To" features, the drag-and-drop feature for transferring files, techniques for bulk file selection and movement, an introduction and walkthrough of the Microsoft SharePoint Migration Tool, and best practices for successful migration.
Introduction to File Movement: Understanding the need for effective file movement in SharePoint Online for efficient workflows.
"Move To" and "Copy To" Features: Leveraging built-in SharePoint functionalities to relocate files, preserving metadata, and permissions.
Drag and Drop: Using intuitive drag-and-drop features for speeding up the file transfer process.
Bulk Selection and Movement: Strategies for selecting and moving batches of files at once.
SharePoint Migration Tool: Unveiling the advantages and seamless integration of the Microsoft SharePoint Migration Tool.
Migration Process: Detailed step-by-step guide to using the SharePoint Migration Tool.
Hands-On Demonstration: An illustrative example of using the migration tool in action.
Smooth Migration Practices: Tips and tricks for managing potential challenges and ensuring smooth data transition.
Making the Most Out of SharePoint
Dougie Wood's tutorial is all about empowering SharePoint users to improve their file management skills and efficiency. With his expert guidance, users can learn how to save time, enhance collaboration, and ensure data integrity in SharePoint Online. His tutorial also provides a thorough understanding of using the Microsoft SharePoint Migration Tool for complex file migrations. Dougie is a Microsoft MVP with years of experience in SharePoint, making him a great resource for learning to improve productivity with the platform.
Learn about SharePoint How To Move Files! 🚀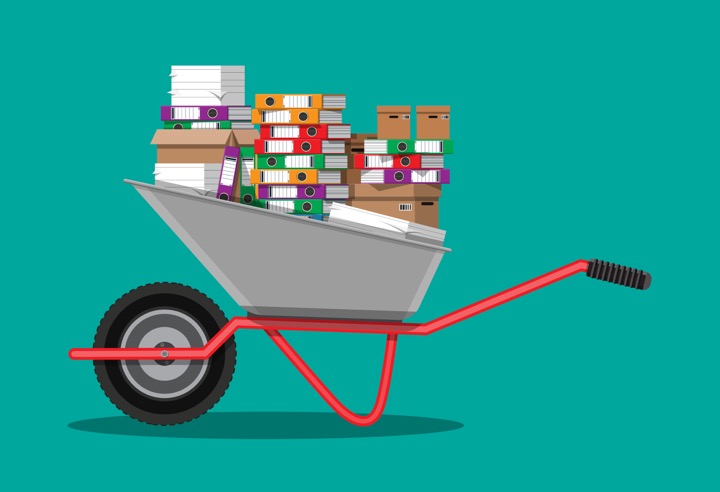 This comprehensive guide by Microsoft MVP Dougie Wood provides an in-depth tutorial on how to move files effectively within SharePoint Online. The tutorial is beneficial for both seasoned and new SharePoint users aiming to enhance their productivity. In the tutorial, many file management strategies are discussed such as using built-in functionalities like the "Move To" and "Copy To" feature; leveraging the drag-and-drop feature; moving bulk files; and using the advanced Microsoft SharePoint Migration Tool.
Dougie also provides a step-by-step walkthrough for using the migration tool and handling a successful, complex migration while ensuring data integrity. The video tutorial also includes insights into planning, managing potential challenges and providing a seamless transition during the migration.
More links on about SharePoint How To Move Files! 🚀
Select the files or folders that you want to move, and then select Move to. · Select the location you want to move to. · Select the location where you want the ...
Jan 20, 2021 — 1. Go to the document library where you want to copy or move files, folders, and links. · 2. Select the files/folders you want to copy or move.
On the Move or Copy panel, select a folder in the current library and select Move here or Copy here. If you want to move or copy your files to a new folder, ...4 pages
Dec 22, 2020 — Move (or Copy command) allows you to move files and folders from one site/document library to another site/library in your tenant.
Oct 31, 2017 — So the most obvious way would be to add all the folders to a local PC, then drag and drop from one to the other. You might even be able to do ...
Below: Click on Paste in the SharePoint ribbon and the clipboard content shows. Select the files to paste and click paste. You have the option of deleting ...
Recursively transfer directories. Download and Upload. Drag and drop to and from the browser to download and upload. Copy. Copy files ...
Keywords
Microsoft MVP SharePoint guide, SharePoint Online file management, optimizing SharePoint files move, SharePoint Migration Tool tutorial, efficient SharePoint file transfer