This video provides a guide about the Teams Admin Center in Microsoft Teams. As an administrator, it explains that you might need to update or view the teams in your organization, and even perform remediation actions like assigning owners for ownerless teams. Teams can be managed both through the Teams PowerShell module and the Teams admin center.
The text discusses how to access the admin center and highlights the roles needed for total administration capabilities.
The Teams overview grid, found under the Teams node in the Teams admin center, gives a snapshot of all teams in the organization showing different properties of each team
Guide on how to add, edit and archive teams are also detailed out with links directed to supportive videos.
The text also talks about restoring deleted teams and renewing expiring teams in the Teams admin center, with step-by-step instructions.
The team's profile page is also explained in detail. This page shows the members, owners, and guests that belong to the team, along with the team's channels and settings.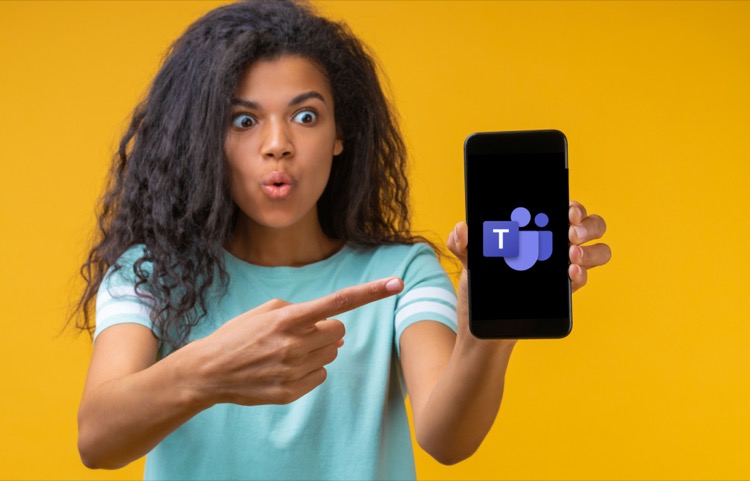 Diving Deeper into Microsoft Teams Admin Settings
Microsoft Teams Admin Center allows an admin to perform various tasks crucial for effective team management. These tasks range from viewing and updating the teams system within the organization, to assigning owners for teams without designated leaders. This capability is accessed via the Teams PowerShell module or the Teams admin center.
It's important for administrators to be cognizant of their rights and roles within the organization, as specific administrative roles are required for comprehensive administration capabilities. Detailed insights about all teams within the organization can be viewed through the Teams Overview Grid.
Focusing on Team Management
Teams in Microsoft Teams can be added, edited, and archived in an easy and systematic manner. The Teams Admin Center not only provides detailed guides for these operations but also supports video tutorials for better understanding. In situations where a team has been unintentionally deleted, administrators can restore those teams promptly.
Each team within the organization can have its unique profile page. This page lists all members, owners, and guests of the team along with the team's settings and available channels. This feature provides transparency and keeps the team's information structured and accessible.
Learn about Guide to Admin Settings for Effective Team Management
The text gives an overview of the management tools for Microsoft Teams in the Microsoft Teams Admin Center. The tools allow admins to view or update teams in the organization, perform actions such as assigning owners for ownerless teams, and access necessary resources like the Teams overview grid for a more efficacious team management. They can manage teams through the Teams PowerShell module or the Teams admin center which is accessible at https://admin.teams.microsoft.com. Information on team name, channels, members, privacy, status, sensitivity, GroupID, and expiration date can be accessed under these management tools. More administrative capabilities can be acquired by having roles such as the Global administrator or the Teams administrator.
More links on about Guide to Admin Settings for Effective Team Management
Jan 1, 2023 — 1. Communicate directly and transparently · 2. Offer a clear vision · 3. Encourage team collaboration · 4. Delegate with care · 5. Provide ...
May 22, 2023 — Everything you wanted to know about team management — what it is, why it's important, how to improve it, and more.
Mar 10, 2023 — Learn about team management and eight skills you can develop and/or improve upon to better lead your teams at work. Review examples of how ...
Establish team values and goals; evaluate team performance. Be sure to talk with members about the progress they are making toward established goals so that ...
Jan 7, 2020 — Team Management Skills All Professionals Need · 1. Clear, Effective Communication · 2. Emotional Intelligence · 3. Organization · 4. Ability to ...
Jun 10, 2021 — 10 Microsoft Teams management tips for IT admins · Tip #1: Create effective teams faster with templates in Microsoft Teams · Tip #2: Implement a ...
Team management is essential for success, but getting the most out of your team is never easy. Read this guide on how to manage teams.
1. Be Transparent · 2. Keep Communication Flowing · 3. Provide Regular Feedback · 4. Encourage Collaboration · 5. Trust Your Team · 6. Prevent Team Burn-out.
6. Effective Group Process · Listen respectfully and respond with positive interest to ideas from team members. · Help create an environment that encourages team ...
1. Encourage a consistent team schedule · Identify employees who work well together or have complementary skills and assign tasks or create shifts to combine ...
Keywords
Microsoft Teams administrator guide, Managing teams in Microsoft Admin Center, Configuring teams in Microsoft Teams admin center, Guide to Microsoft Teams admin settings, How to manage teams via Microsoft Teams admin center