Newly Updated Experience: The tables page has been revamped to provide a more intuitive experience for all users. Versatile Options: Introducing conversation-based table creation and a one-click Excel file upload feature, both supported by Copilot. Customization: Users can opt for various methods of table creation, such as starting with a blank table, creating a virtual table, or utilizing the advanced properties for more detailed configuration.
✅ Create with the option that best suits your need
✅ Update on PowerApp Welcome Page
✅ Upload from Excel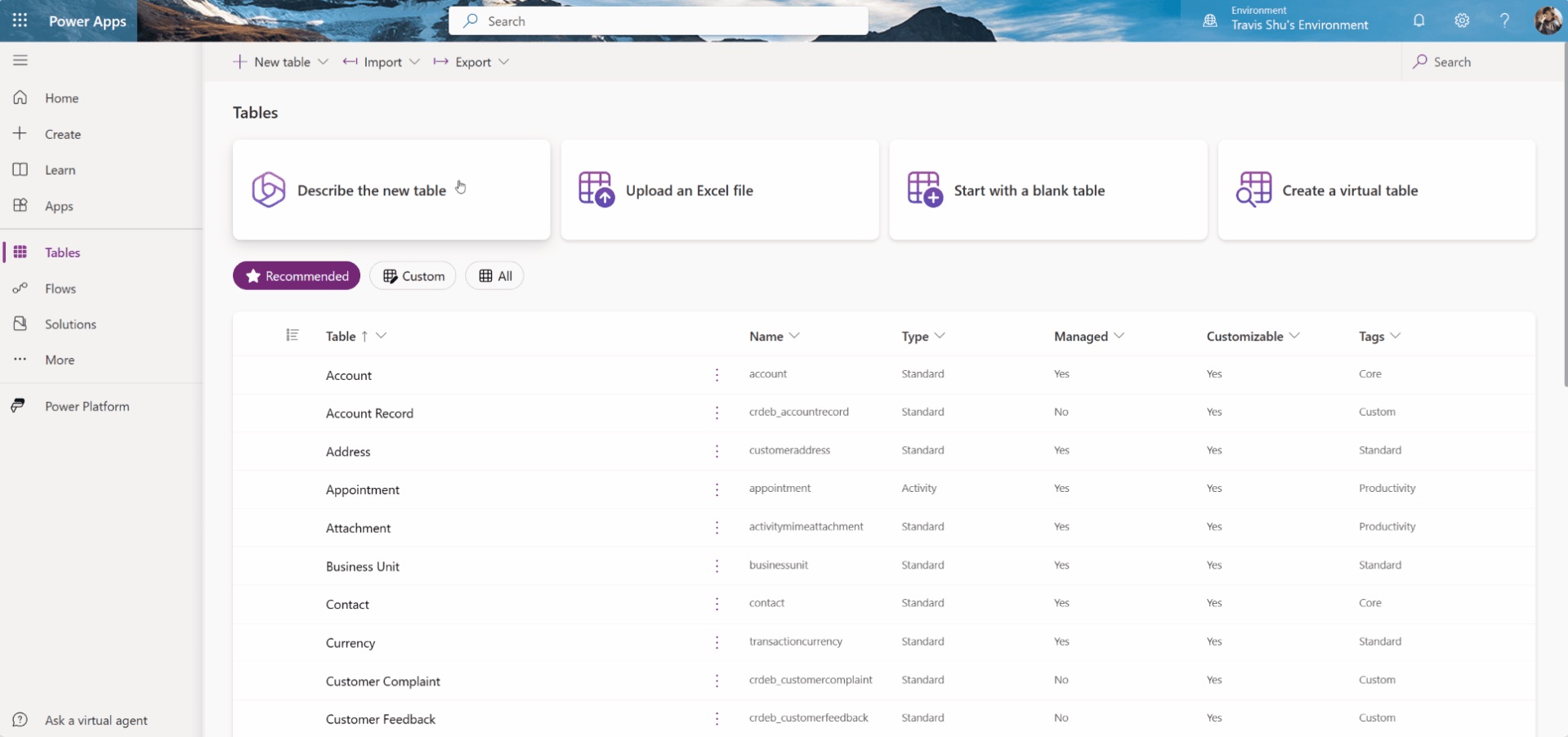 Copilot Integration: Utilize Copilot's AI capabilities for conversation-driven table creation, populated with sample data. Note: Currently available only in the U.S. but expanding soon.
Table creation, Table upload, Table experience, Conversation-based table, One-click table