An Overview of Microsoft's Teams Meeting Polls Application
The blog post talks about the differences between 'Poll', 'Polls', and 'Forms' apps within the Microsoft 'Teams' platform. These are three distinct applications, with unique icons, promoting polling experiences within 'Teams' meetings context.
Microsoft delineates that 'Polls' app is solely meant for the polling experience, 'Forms' app is for diverse 'Teams' experiences depending on synchronized or asynchronous user scenarios, and the 'Poll' app, now deprecated.
Noteworthy, 'Forms' app will be replaced by 'Polls' app for polling experiences and will highlight the survey experience in 'Teams'. To add the 'Polls' app during your 'Teams' gatherings, users simply navigate to the specific meeting, find the '+' button on the top and click to add.
Search for 'Polls'
Click on the 'Polls' app icon
Save it to the current meeting
For adding 'Polls' app during active meetings, users follow similar steps to add the app through the top navigation bar. However, 'Polls' app is only applicable in scheduled meetings, meeting chats, and group chats. Restrictions apply to channel meetings and 1:1 calls.
As for the key functionalities supported in 'Polls', there are five types of questions: Multiple-choice Poll, Quiz, Word Cloud, Rating, and Ranking. Users can instantly launch polls with binary options (Yes/No, Thumb up/down etc.) to engage with attendees during a meeting. Other feature updates include reusing previously created polls, adding images to poll questions, and bundling multiple polls to launch simultaneously.
Users may occasionally notice some responses not showing in the Word Cloud poll because it targets key words capturing. The AI extracts key phrases and displays them in the result, which might result in some responses being left out. However, users can check full inputs in text by clicking on 'Response details'.
Creating and launching polls are accessible only to meeting organizers and presenters. To share drafted polls or setting a co-author, users tick the 'Allow co-presenters to edit your poll while it's a draft poll' option. Poll visibility to respondents and non-respondents can be managed by selecting the 'Share aggregated result with respondents' setting.
The blog also addresses an error message, 'Failed to create new poll'. This is due to a storage quota that allows for only 400 polls maximum in 'Teams'. Users can solve this issue by deleting some oft previous polls from forms.office.com. The blog invites users to join their community to raise questions and give feedback on the 'Polls' experience.
Focusing on Microsoft's Teams Platform
'Teams' is a versatile tool from Microsoft, designed for modern workplaces. It promotes efficiency by enabling users to connect and convene virtually, irrespective of their geographical location. The highlight is that the platform goes beyond mere video conferencing, but integrating multiple functionalities like chat, video meetings, notes, attachments, and dedicated channels.
With the integration of 'Polls' application, 'Teams' is inciting more dynamic and interactive meetings. Polls assist in driving engagement, collecting data, getting audience feedback, and making informed decisions. By enabling multifaceted question types, they are ensuring diversified data collection method for comprehensive results.
Though 'Teams' purposefully services companies of all sizes, its ongoing enhancements like 'Polls' denote Microsoft's commitment to continual improvement for user and company benefits alike.
Read the full article Microsoft Teams Meeting Polls Application - Frequently Asked Questions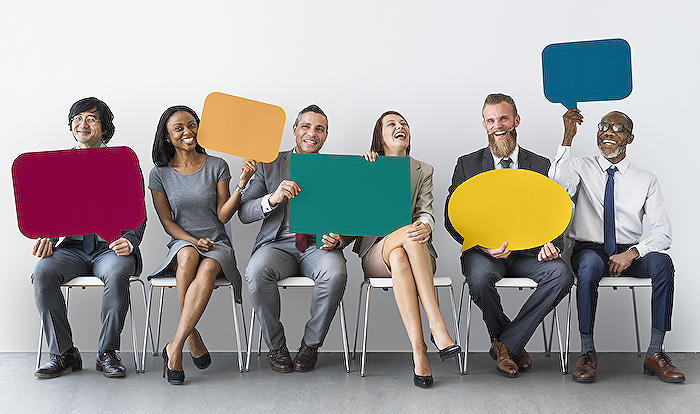 Learn about Microsoft Teams Meeting Polls Application - Frequently Asked Questions
Microsoft's communication platform, known as Teams, introduces three distinct polling applications for enriched user engagement: Polls, Forms, and the now deprecated Poll. The Polls platform provides a dedicated environment for the polling experience within Teams. In contrast, Forms was designed for diverse user scenarios in Teams, functioning both as a polling platform for swift creation and launching, and as a survey tool. Following recent changes, the Forms application will be consequently replaced by the Polls application for polling experiences within Teams.
Adding the 'Polls' app to your Teams Meetings is a straightforward process. Navigate to the selected meeting and locate the "+" button in the top navigation bar. Click this button, then search for "Polls," selecting the Polls app icon before saving it to the current meeting. The process is the same for those looking to add Polls app during the meeting.
Among the key functionalities of Polls, users have the option to create multiple-choice polls, quizzes, word clouds, ratings, and rankings. Alongside these traditional methods of polling, users can also employ the 'Instant Poll' function, which is available only in-meeting. This allows users to initiate a poll with binary options to facilitate attendee engagement rapidly. There is also the option to reuse previously created polls, incorporate images into the poll questions, and launch multiple polls simultaneously.
For more effective and visually engaging polling, Polls also introduces the 'Word Cloud' feature. AI technology is employed to extract keywords from responses for targeted results. To view all responses in detail, poll creators can click "Response details" in the poll card.
The ability to launch a poll is limited to meeting organizers and presenters. These individuals can also share their draft poll by selecting the 'Allow co-presenters to edit your draft poll' option, permitting other presenters/organizer to modify the poll. Further management of result access is possible via the 'Share aggregated result with respondents' setting, which enables respondents to view poll results after voting.
The platform has a maximum poll limit, with users able to store up to 400 polls in Teams meetings. If this capacity is reached, the user can delete some polls in forms.office.com to create space for new ones. Queries, feedback, or suggestions regarding the Polls experience in Teams Meeting can be directed to the Microsoft Forms Community - Teams Channel.
In conclusion, the polling features in Teams offer users a range of versatile, engaging, and straightforward methods for initiating and managing polls. The above information details the functionality, setup, and usage of the Polls application, providing a basis for users to optimize their experience with Teams' polling features for more effective engagement and interaction in the meeting environment.
More links on about Microsoft Teams Meeting Polls Application - Frequently Asked Questions
Dec 23, 2022 — How can I add the 'Polls' app in my Teams meetings? ... Note: Polls app is currently supported in scheduled meetings, meeting chats and group ...
The Polls app, powered by Microsoft Forms, is a more discoverable way for everyone in your organization to add polls to your Teams meetings.
Select Launch on the poll for which you want responses. Meeting attendees will see your question and answer options in a poll notification that appears in the ...
Keywords
Microsoft Teams Meeting Polls, Teams Poll application, FAQ Microsoft Teams, Teams Meeting application, Polls in Microsoft Teams, Teams Polls guide, Microsoft Teams features, Application FAQ, Microsoft Teams Polls troubleshooting, Microsoft Teams Meeting help