Welcome to the August 2023 edition of What's New in Teams! This month brings you 52 new features and devices. Highlights include Animated Backgrounds in Teams Meetings for a more immersive virtual environment and the Task lists sync in Microsoft Loop to ensure all important tasks are in sync across Microsoft Planner and To Do apps. Monthly additions also include certified and ready to use devices for Teams.
Meetings: The dynamic background feature in Teams Meetings allows users to replace their existing background with a dynamic animation for a more immersive virtual environment.
Webinars: Attendees registering for an external facing webinar will receive a unique registration join link and can use that link to join the event with up to three concurrent devices.
Teams Phone: Shared line appearance in the Calls app and on Teams phone devices now offers a simplified experience for call delegation and other feature enhancements.
Chat and Collaboration: Users will now find an intuitive hover menu design that makes it easy to quickly reply to a message or edit a sent message.
Teams Rooms and Devices: Improvements to the Front Row experience for Teams Rooms on Windows uses Microsoft AI to remove individual backgrounds, adjust video participant size, and apply a unified background design so remote participants appear as if they are in the same room.
Frontline Workers and Vertical Solutions: Managers will be able to selectively notify only the relevant team members about assigned shifts and/or open shifts. Notifications now provide more comprehensive details, including the shift date, time, and location.
IT Admin and Security: Proactive monitoring of meeting quality using Real-time telemetry.
Mobile: The improved grid layout in Teams on Android allows easy navigation for classes. Plus, all top-used EDU apps are now a click away inside the class! Users can now specify spoken language for meetings for more accurate captions and transcripts, and choose translated captions for a more inclusive meeting experience.
Platform: Pre-pin meeting apps via Admin Policy in Teams Admin Center. Admins will now be able to pre-pin meetings apps (much like personal apps and messaging extensions) in Teams Admin Center.
Teams Premium: Admins have the option to control and limit the backgrounds available to users by only allowing them to choose custom org backgrounds for their meetings. This is available only for users that have a Teams Premium license assigned.
Teams for Education: Teams for Education is revamping its grading experience with grading improvements including weighted grading categories and showing average grades to students.
Let's Deep Dive into New Features
Firstly, the enhanced meeting experience with the introduction of dynamic backgrounds in Teams Meetings promises to be a game-changer. This offers users various options to enhance meeting experiences with creativity and personalization according to their preferences. This new feature ensures an immersive virtual environment for all users. Another exciting feature is the Task lists sync in Microsoft Loop, which allows users to sync their to-do list across Microsoft Planner and To Do apps, ensuring no important tasks are missed. Lastly, the new chat and collaboration features ensure a more effective and efficient communication method within teams. The new intuitive hover menu design makes it simpler and quicker to reply or edit messages.
Learn about What's New in Microsoft Teams | August 2023
The text highlights the new features and updates introduced in Microsoft Teams for the month of August 2023, post the Microsoft Inspire 2023 event. There are 52 new features and devices being brought into the application, with the most popular ones being Animated Backgrounds in Teams Meetings and Task lists sync in Microsoft Loop. The Animated Backgrounds feature adds a dynamic touch, enhancing the overall virtual environment. The Task lists sync helps coordinate to-do lists across Microsoft Planner and To Do apps. This feature ensures no important tasks are missed out. Apart from these features, Microsoft has also introduced new devices, certified for Teams based applications.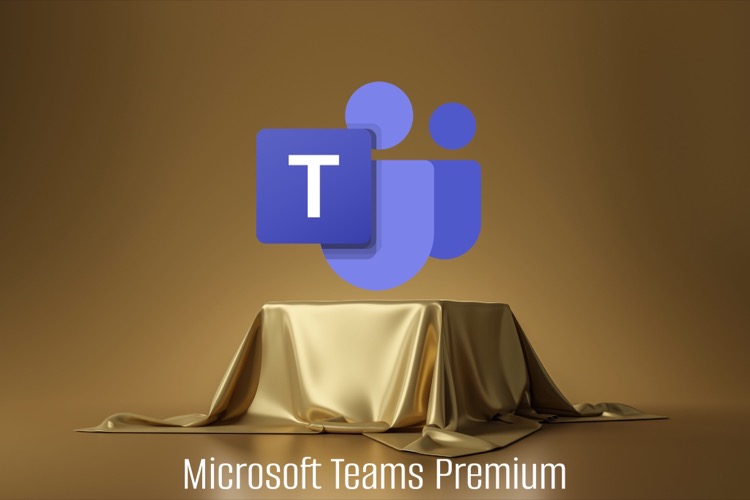 More links on about What's New in Microsoft Teams | August 2023
Aug 8, 2023 — 1. Classwork · 2. Learning Accelerators - Search Progress · 3. Learning Accelerators - Reading Progress updates · 4. Assignments and Grades · 5. New ...
July 2023. Customize webinar emails in Teams. Communicate with webinar attendees the way you want to with webinar email customization.
3 hours ago — In the August release, ServiceNow has made it easier for employees to put AI to work for them. Employees can now search for and share ...
Jul 18, 2023 — The Task publishing capability in Microsoft Teams has been enhanced with a new feature: checklist completion requirement. This feature is ...
Aug 17, 2023 — Microsoft has given us six new features in Teams this month and has promised a lot more via their Inspire 2023 conference.
Jul 11, 2023 — 9 New Updates to Microsoft Teams | July 2023 Update · Work Location. You can now choose your work location in your status settings in Teams.
Aug 9, 2023 — Welcome to our eighth roundup of 2023. We look at what's being announced, released and delayed across Microsoft 365 and Teams in August.
Microsoft Teams features, add-ons, and the best Teams apps to help you get more from your productivity tools.
Keywords
Microsoft specialist, Microsoft professional, Microsoft guru, Microsoft aficionado, Microsoft virtuoso