Planning the Shift: SharePoint Server 2013 Support Transition
The support expiration for SharePoint Server 2013 is set for April 11, 2023, leaving organizations grappling with this version of SharePoint two viable choices:
Migrate from SharePoint 2013 to SharePoint Online.
Update to SharePoint 2019 or SharePoint Server Subscription Edition for on-site needs.
Naturally, a less advisable third option exists - to continue using SharePoint 2013 in an unsupported capacity, exposing yourself to a number of risks.
Risks Associated with Unsupported SharePoint Usage
The decision to overlook the need for an upgrade or migration might seem appealing now, but the potential risks are substantial. If your organization continues to employ SharePoint 2013 after support cessation, you could experience:
Lack of technical support: After April 2023, the technical assistance previously offered for SharePoint 2013 will end, unless you are willing to pay for costly post-support services. Bear in mind, platform efficiency is likely to deteriorate given that users won't have access to periodic updates or direct support.
Decreased security: When a product is supported, regularly deployed security update patches cater to ever-evolving cyber threats. Once support ends, these protective patches cease too, leaving your organization exposed to potential security breaches.
Incorporating new features may pose a challenge due to compatibility issues with the outdated SharePoint version. Furthermore, critical business solutions may become unstable and prone to failure over time leading to substantial downtime and system impact.
Proactive rather than Reactive
It's crucial to decide whether to migrate or upgrade well before SharePoint 2013 support ends. This is largely due to the variety of custom features that SharePoint offers, which might require significant time for a complete transition. With the support from our two-decades long partnership with Microsoft, we have been delivering SharePoint, Microsoft Teams, and Power Platform solutions successfully.
As external sources have suggested, consider acting proactively to manage the upcoming end of SharePoint 2013 support. Don't wait until disruptions occur. Instead, start planning your digital transformation journey today. Find more about SharePoint Online and Microsoft Teams at hubsite365.
Additional Insight on SharePoint 2013 Transition
The looming end of SharePoint 2013 support signifies a crucial pivot for many organizations. The choice between migration and update is dependent on numerous factors including organizational needs, available resources, and long-term strategies. Therefore, planning this transition carefully is imperative not just from a technical perspective, but also from a strategic vantage point.
With features such as enhanced security, improved collaboration, and seamless integration with other tools, newer SharePoint versions like SharePoint Online offer a substantive upgrade over the 2013 version. Consequently, a strategically planned migration can be an excellent opportunity for organizations to leverage these improvements towards increased productivity and efficiency.
Read the full article Support for SharePoint 2013 Is Ending – What Are Your Choices?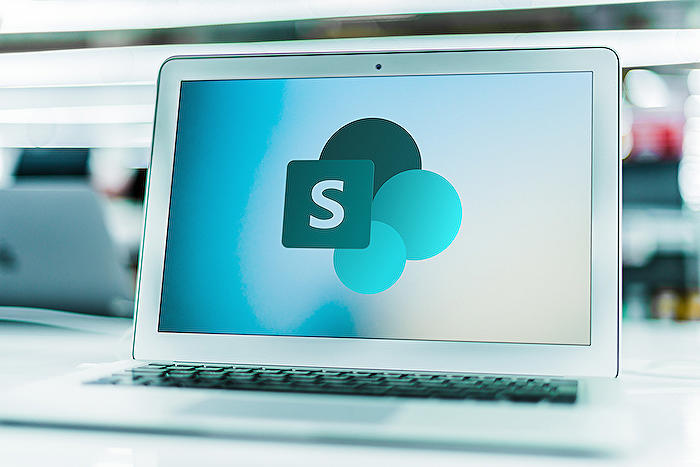 Learn about Support for SharePoint 2013 Is Ending – What Are Your Choices?
As we approach SharePoint Server 2013's support end date in April 2023, it is pivotal for organizations still utilizing SharePoint 2013 to broaden their understanding and awareness of the options available for their future digital journey. The most viable alternatives include migration to SharePoint Online or upgrading to SharePoint 2019 or SharePoint Server Subscription Edition on-premises.
Additionally, it is possible, albeit discouraged, to continue using an unsupported variation of SharePoint 2013. Despite the high-risk potential, all organizations need to be aware of all their options in order to make an informed decision about their IT infrastructure.
Unsupervised use of SharePoint 2013 includes significant risks worth considering. First and foremost is the discontinuity of technical support, due to which, platform utility and data integration will inevitably be impacted since periodic updates or direct support will no longer be available. The absence of technical support can result in expensive post-life support costs or impaired functionality.
Moreover, security will be compromised after SharePoint 2013's life cycle terminates. The regular deployment of security update patches will come to a standstill, and your organization will become susceptible to threats. System vulnerability to security breaches is a reality you must face without up-to-date patching from Microsoft.
Possible implications are not limited to support and security. For instance, adding new features to your system could bring unpredictable challenges as the obsolete version of SharePoint could struggle with compatibility issues.
Additionally, without support from Microsoft, the reliability of business-critical solutions could decline, leading to long term operational disruptions. Extended downtime and potentially unsupported fixes could harm your organization. Therefore, planning for a transition should ideally be initiated months before SharePoint's end-of-life date in 2023.
With SharePoint's features being customizable, shifting to a new platform entirely will likely require some time for a seamless transition.
Having a Microsoft solutions partner could greatly assist your organization during this transition. Their role is to provide SharePoint, Microsoft Teams, and Power Platform solutions that increase business productivity and efficiency, ultimately benefiting organizations on their digital transformation journeys.
Continuing with Microsoft's Server 2013 after its extended support in 2023 comes with substantial risks that should be meticulously considered. Reach out to a SharePoint migration expert experienced in Microsoft technologies for guidance on your organization's Digital Transformation journey.
More links on about Support for SharePoint 2013 Is Ending – What Are Your Choices?
Aug 26, 2022 — You will cease to get technical support for SharePoint 2013 after April 2023 without incurring quite expensive additional charges for post-life ...
Dec 13, 2022 — SharePoint 2013 End of Life date is 11 April 2023. What are your options? In just over 4 months, Microsoft will end its extended support for ...
Feb 27, 2023 — Microsoft has announced that SharePoint Server 2013 and SharePoint Foundation 2013 will reach end of support on April 11, 2023. What does that ...
Keywords
Support for SharePoint 2013, SharePoint 2013 end of support, SharePoint 2013 options, SharePoint 2013 alternatives, SharePoint 2013 end of life, Migrating from SharePoint 2013, SharePoint 2013 support ending solutions, SharePoint 2013 updates, SharePoint 2013 maintenance ending, Upgrade from SharePoint 2013.