Licensing - The Superiority of CSP Over EA
Enterprise agreements (EA) have been the conventional licensing approach for Microsoft products in larger organizations for a long period. However, a trend toward Cloud Solution Provider (CSP) has been observed in recent business transactions. This could be due to several reasons that make CSP a more viable alternative to EA. Although it initially appears to be more costly, it's generally considered cost-effective in the long run.
To better understand the dynamic between EA and CSP, we first need to delve into the EA process. Essentially, it requires the customer to commit to a certain amount of licenses over a fixed timespan, typically three years. Consequently, Microsoft determines a discount for these licenses - a seemingly straightforward process for simple cases.
Yet, business landscapes tend not to remain static over three years, with organizations often expanding their Microsoft product use beyond initial engagement measurements. This growth may outgrow the EA's capabilities, making CSP a more flexible choice that encourages business growth instead of constraining it.
Moreover, CSP offers the ability to enable multiple parallel periods, whereas the EA lacks such flexibility. Therefore, businesses can better manage their commitment period and variations in user count.
While EA still has some merits such as potentially better discounts for extensive corporations and options for comprehensive internal support, CSP remains advantageous with its adaptability to new licenses and changes. Click here for more information on CSP.
A unique feature of CSP is the ability to hold agreements with multiple partners. This gives businesses the freedom to work with specialist partners who cater to specific needs such as office productivity, Dynamics 365/Power Platform, and Dynamics 365 FO. On the contrary, EA makes giving credit to various partners a difficult task.
In conclusion, whether a business has an EA or not, a CSP agreement is essential due to its superior flexibility. Our recommendation is to maintain a CSP agreement with each partner to ensure the best support from Microsoft.
The Essence of Licensing in the Business World
The area of licensing has seen a shift from Enterprise Agreements (EA) towards Cloud Solution Provide (CSP) in recent years. Businesses often hinge on the flexibility and evolution of their used products and services. CSP affords them that liberty as it conforms to their growth rather than restraining it.
In the dynamic world of business where change is the only constant, entities should give earnest consideration to CSP due to its ability to accommodate evolving needs. Whether it's scaling up to incorporate more services or scaling down, CSP allows businesses to remain agile and adaptable without getting mired in long-term commitments.
It essentially provides a roadmap for businesses to follow a more efficient, cost-effective licensing model while simultaneously making the most of the Microsoft products they have invested in.
Read the full article Licensing - Why CSP is better than EA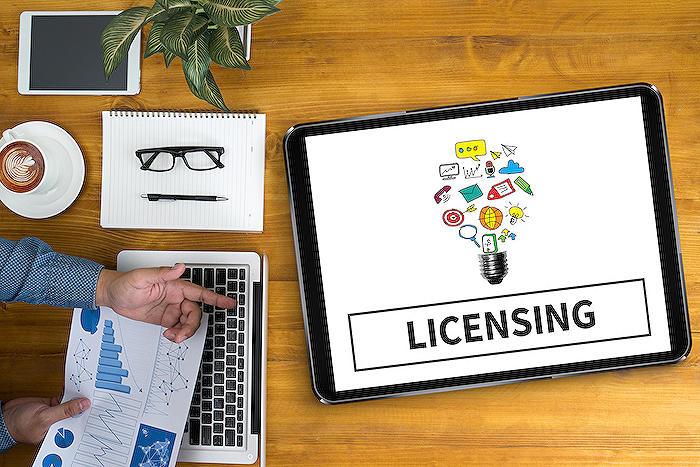 Learn about Licensing - Why CSP is better than EA
Exploring and understanding the realm of Microsoft product licensing can be a complex task. This article elucidates the reasons you might choose Cloud Solution Provider (CSP) over Enterprise Agreements (EA) for licensing Microsoft products for larger organizations, despite the CSP possibly being a more costly alternative initially.
Initially, to comprehend why CSP might be a better fit, you need to grasp how an EA operates. Typically, it involves a commitment from the customer for a specific quantity of licenses for a designated time, often 3 years. Microsoft then provides discounts for these licenses. Simple enough, right?
Unfortunately, a company's needs seldom remain stagnant for 3 years. Organizations may delve deeper into their Dynamics 365 or Power Platform investments, leading to a higher demand for licenses. Some clients may also wish to reduce their expenses linked with capacity based licensing, an act not possible with EA but achievable with a CSP plan.
The digital needs and licenses of a company need to evolve concurrently. In today's world, the "best-of-breed" strategy often proves inefficient in the long run. The cons usually being very costly integrations, both from implementation and maintenance perspectives. Instead, many businesses opt for systems and platforms they already have, such as Dynamics 365 and Power Platform. But where EAs may fail to keep pace, CSPs can genuinely become a growth aid rather than an obstacle.
CSPs also provide the option of establishing multiple parallel periods. For instance, you could have different commitments planned for diverse user groups. CSPs offer much-needed flexibility – something EAs lack.
Microsoft has also signaled a strategic shift towards positioning CSP as the primary solution for all customers. Although this transition is likely to occur slowly, it may be advantageous to adopt these changes as soon as possible.
Despite everything, certain positives attributed to the EA cannot be overlooked. For instance, potentially better discounts for larger corporations and the option to sign up for Pro Direct Support. However, you would probably require a CSP in addition to the EA, to manage new licenses and changes. CSP for shorter-term commitments and EA for long-term, seems to be an effective combination.
Another major aspect of CSP is its ability to allow a company to have multiple agreements with various partners, which may be strategically beneficial. The detailed analysis therefore indicates that irrespective of whether you have EA or not, you will need a CSP agreement due to its higher flexibility. The choice of CSP could also dictate the level of support you get from your Microsoft partners.
Departing from EA might prove disagreeable to some Microsoft salespeople, but keep in mind that the focus should always be on what's best for your business operations. The decision to opt for CSP over EA should not be feared or avoided for inflated reasons or pressure tactics.
More links on about Licensing - Why CSP is better than EA
CSP lets you add or remove users and products instantly and you only pay for the licenses you use. By contrast, an EA contract curtails your ability to change ...
May 2, 2023 — The Cloud Solution Provider (CSP) model is a licensing program that allows Microsoft partners to sell and manage Microsoft cloud services such ...
Keywords
CSP vs EA, Licensing CSP, EA Licensing, Why CSP, Benefits of CSP, CSP Advantages, EA vs CSP, Choose CSP over EA, CSP Licensing Benefits, Improve licensing with CSP.