Microsoft Teams has introduced a new feature allowing users to copy links of specific messages in group chats. This feature aims to streamline referencing and finding specific information in large and active group chats.
Users can generate a link by selecting the message, then clicking on the three dots that appear in the context menu at the top of the message, and finally choosing "Copy link". The resulting link, which can be shared with other members of the group chat, allows direct navigation to the referenced message. It's worth mentioning that these links only work for those already part of the group chat, maintaining the privacy and integrity of the chat content.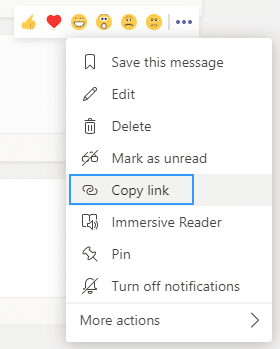 What is a Teams Group Chat
A Teams group chat is a feature in Microsoft Teams that allows multiple users to engage in a conversation together. It's part of Microsoft's suite of collaborative tools and is designed to facilitate communication in a more organized manner compared to traditional email chains.
In a group chat, participants can share messages, files, links, and more. It's a persistent chat, meaning the conversation does not disappear once you close the application, so you can refer back to it at any time. It also supports features like message threading, @mentions to get someone's attention, and a variety of rich text options.
Group chats can be created with up to several hundred participants, making it useful for both small teams and larger groups. You can also have one-on-one chats within Teams. The introduction of features like the ability to link to specific messages in group chats further enhances the usability of the platform.
It's important to note that to be able to join a group chat, users typically need to have a Microsoft Teams account and be added to the chat by an existing member. The chat content is private to the members of the group, maintaining the privacy and integrity of the discussions.