Part 2 of the Power BI tutorial series focuses on the importation of assignee names and bucket names from Planner into Power BI, using scheduled refresh and Power Automate. This is pivotal as these components are not usually part of the "get tasks" Power Automate action. They are therefore integrated with the existing task data.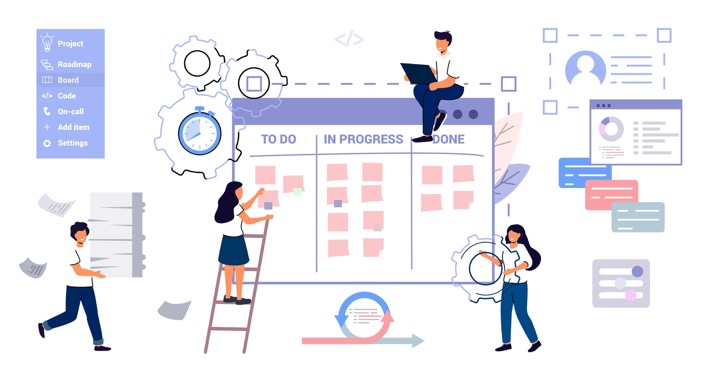 Microsoft Planner is a web-based application designed to aid in task management. It facilitates the creation, assignment, and organization of tasks to ensure the flawless execution of enterprise projects. Microsoft Planner is often likened to other team-based organizational solutions like Trello, Asana, and Slack. The primary aim of the Microsoft Planner application is to improve task management, promote team collaboration, and ultimately enhance productivity.
Moreover, some essential features of this application include the design of bespoke tasks, tracking task progress visually, co-authoring with Office Online and Microsoft SharePoint document library, a calendar for scheduling events and assigning tasks, guest access privileges among others.
Furthermore, Microsoft 365 integrates Planner with multiple applications for efficient task management. This includes Microsoft To Do, SharePoint, and Power Automate. It allows a seamless transition between apps and devices, enabling users to view, access, and update their tasks anytime.
Lastly, Microsoft Planner can operate in confluence with Microsoft Teams. Here, project managers can easily create tasks from Teams messages and then broadcast them. Also noteworthy is Planner's compatibility with both iOS and Android devices. However, to use Planner for Android and iOS, users require an eligible Microsoft 365, work, or school account. The Planner mobile app, however, does not support the deletion of a plan.
The Importance of Microsoft Planner in Project Management
Microsoft Planner is an indispensable tool in project management. It simplifies and enhances task coordination and promotes team collaboration. Its strength lies in its ability to provide real-time task progress visibility, coupled with its intuitive and visual task tracking mechanisms. Interactive charts that visualize task status enable teams to quickly identify areas of concern and make smart, data-driven decisions.
Learn about Power BI Tutorial: Importing Planner Data - Assignee & Bucket Names (Part 2)
The main topic of the text discusses Power BI and Microsoft Planner's role in managing tasks and facilitating collaboration in a project. The text highlights the continuation of a series, the second part, where assignee names and bucket names are integrated into task data in Power BI with the aid of Power Automate. The software that has been introduced in the text is Microsoft Planner, a visual task management application used by enterprise teams to organize, assign, and manage tasks.
This application is often compared to similar tools like Trello, Slack, and Asana but distinctly sets itself apart with its visual interface that aims to empower all team members while managing individual tasks. The text cautions that Microsoft Planner is strictly not for personal or individual use and emphasizes its purpose as a collaborative tool that can boost team coordination, visibility of task progress, and better management of tasks especially in a project setting.
Other features of Microsoft Planner include its ability to portray task status in the form of pie and bar charts that help in determining task schedules, urgency, workload distribution, and others. Microsoft Planner is part of a suite of Microsoft tools for project managers and teams, providing a visual and collaborative way to manage tasks.
More links on about Power BI Tutorial: Importing Planner Data - Assignee & Bucket Names (Part 2)
You can export Planner data into a database at a scheduled time and connect Power BI report to this database. Other options: Visualizing Microsoft Planner ...
Dec 30, 2022 — Using Power Automate and Excel (or any other available data source ), you can bulk import tasks into planner using Power Automate.
Mar 8, 2019 — I have an excel sheet with a set of tasks that I am trying to import into MS Planner. I have managed to get to the point where I am able to ...
Keywords
Microsoft Planner tutorial, Managing tasks with Microsoft Planner, Using Power BI with Microsoft Planner, Task management in Microsoft Planner, Visualizing task data with Power BI